10 Best running gifts for her on a budget
Ten great running gifts for her regardless of your budget.
Looking for that perfect running gift for your friend that runs? Or maybe that person is you? We've gathered together our ten best running gifts for her on a budget. With so much to choose from, you're sure to find something to please that runner in your life.
This post contains links to amazon. As an amazon associate, we will earn a small percentage on qualifying purchases. Find out more here.
1. Your pace or mine?: What running taught me about life, laughter and coming last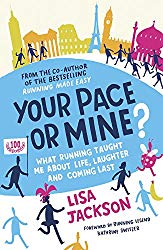 Lisa Jackson's book 'your pace or mine' is a must-have for all runner's. Addressing all things running, life, and of course racing, Lisa's story is extraordinary. Sharing her experiences in the 90+ marathons she's finished, you can rest assured you're in for a good read, plenty of laughs, and even some relatable experiences!
2. Running shoe Pandora bracelet charm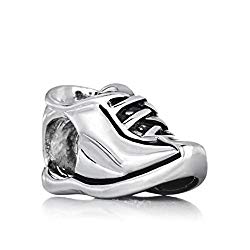 This running shoe charm is great for any runner, past, or present. Carrying around a memento to running, this is more than just a charm. This is a part of who we are. An ideal running gift for mother's day, a birthday or even Christmas, this running shoe charm is sure to steal the show.
3. Fit Nation foam roller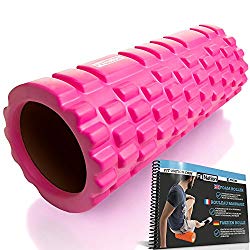 A foam roller is a must-have piece of equipment for all runners. A form of myofascial release, foam rolling is great for reducing our risk of injury, easing out tight spots, and speeding up our recovery time between runs or workouts.
4. Mpow Wireless Bluetooth earphones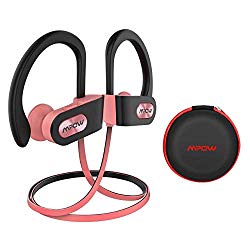 Key features:
Sweat-proof material
Up to nine hours of battery life 
Shallow ear design for increased comfort 
These Bluetooth earphones are exclusively designed for running and working out. Optimising sweat-proof material, a snug-shallow ear design, and up to a maximum of nine hours of battery life, these earphones are a perfect gift for her.
5. More mile women's running socks 5 pack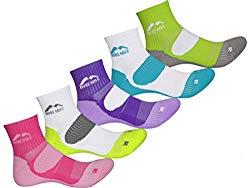 Key features:
Ideal for beginners
Increased comfort and reduced blisters 
Everybody loves new socks. Especially new running socks. Ideal for running or hitting the gym, these high-quality running socks like these from more mile are essential for preventing blisters while increasing comfort and cushioning.
6. Invero 2x set of sports drink bottles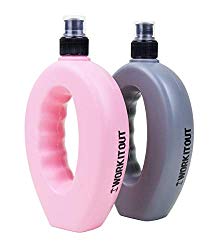 Key features:
Holds up to 500ml of liquid
Ergonomically designed for running 
Pack of two 
This set of two handheld sports drink bottles are ideal for running or working out in the gym. Holding up to 500ml and designed specifically for running, these bottles are super comfortable to hold while staying hydrated while running, a practical and ideal running gift.
7. ZJCTUO Activewear women's tank tops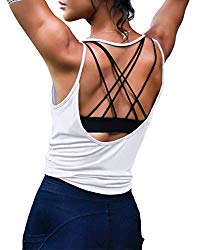 Key features:
Backless design
Smooth and stretchy fabric for increased comfort while working out
Coming in six different colours, these tank tops are great for hitting the gym or running in the heat. With a backless design, these tank tops are both stylish and made of smooth and stretchy fabric, great worn over a sports bra or at the gym, while also doubling up as a wardrobe staple.
8. Nike Women's Miller short-sleeve running top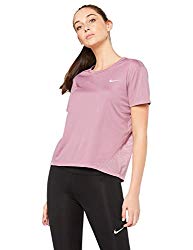 Key features:
Dri-fit technology to wick sweat away from the body
Reflective detailing to increase visibility
Comfortable mile after mile 
Created with Nike's dry-fit technology, this short-sleeve running top is great whatever the distance your running. Keeping you dry, comfortable, and most importantly stylish, this short-sleeved women's running top is a product we've all been missing.
9. Winter running headband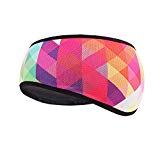 Key features:
Lightweight and durable material
This polar fleece running headband is made of lightweight, warm, and durable material. Ideal for running in winter, this headband will keep you warm even in the coldest of conditions.
10. Shock absorber women's multi-sports bra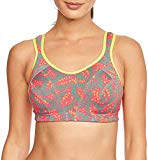 Key features:
Shock absorbing 
Stylish
Supportive base layer for running
Doubling up as a crop top on hot summer days or a supportive bottom layer while running, this multi-sports bra is ideal for all sports. With a full back opening allowing for easy put-on and take-off, you can rest assured to be the most stylish runner on the block. A perfect running gift especially in the summer months.