16 Best running gifts for her on a budget
Finding a running gift for her can be difficult – use these sixteen best gift ideas to start.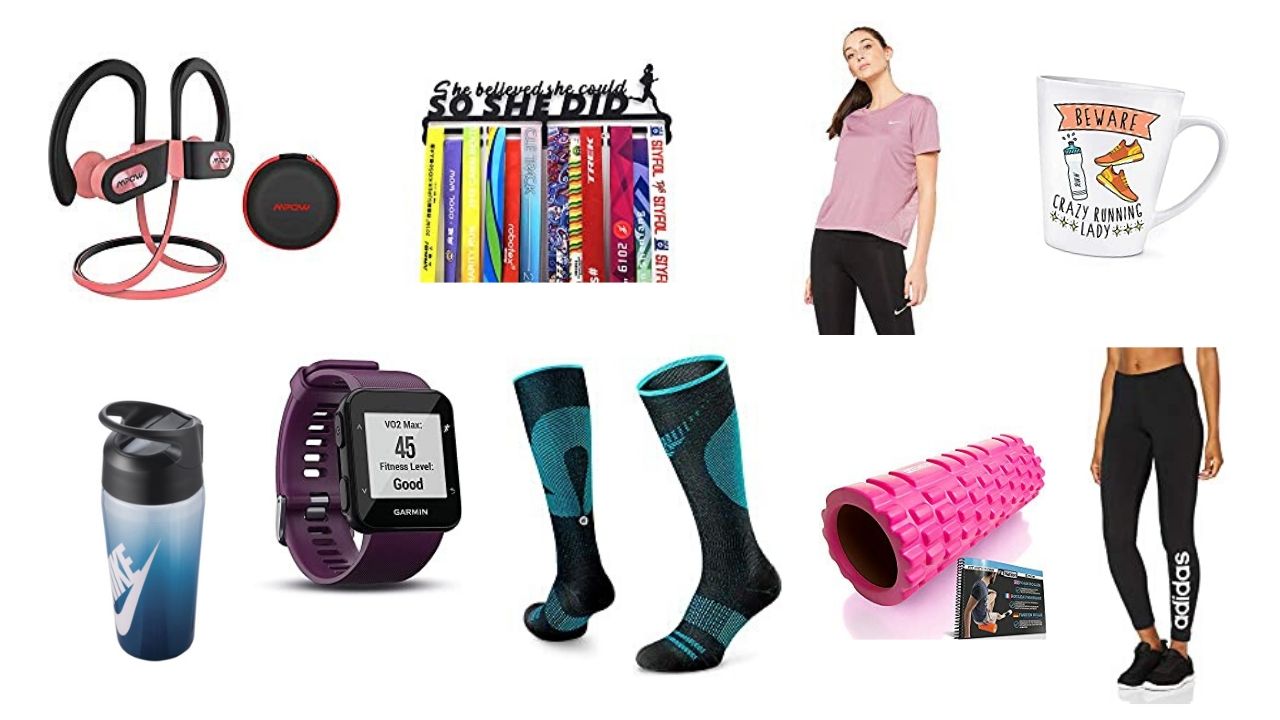 Finding that perfect gift is difficult, especially if you're shopping for your partner or significant other.
Whether she's into running already or considering starting, there are many running gifts out there to win her over. From running charms and bracelets, wireless Bluetooth earphones, a foam roller, or activewear, the options are virtually endless.
To help you with what likely seems the impossible task of finding that perfect running gift for her, use these sixteen gift ideas to start – all on a budget.
This post contains links to Amazon and other affiliate programmes. As an amazon associate, we will earn a small percentage on qualifying purchases. Find out more here.
1. Your pace or mine?: What running taught me about life, laughter and coming last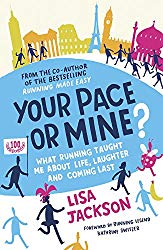 A must-have book for all runners, discussing all things running, life, training, and racing, Lisas' story is truly extraordinary. Sharing her experiences in the ninety-plus marathons she's finished, including coming last, this is the ultimate gift for those just starting.
2. Running shoe Pandora bracelet charm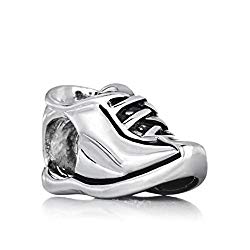 This running shoe charm is great for any runner, past, or present. Carrying around a memento to running, this is more than just a charm. This is a part of who we are. An ideal running gift for mother's day, a birthday, or even Christmas – this running shoe charm is sure to steal the show.
3. Adidas women's essentials linear tights
Key features:
Tight, second-skin style fit
Sweat-wicking soft and durable cotton
Elastic waistband for an adjustable fit 
Utilising soft and durable sweat-wicking material, you're guaranteed comfort mile after mile. Likewise, the tight fit and elastic waistband make these ideal for running, working out, or even lounging around the house.
The authentic Adidas design and logo is the icing on the cake, providing a unique and stylish look – a great running gift for her.
4. Fit Nation foam roller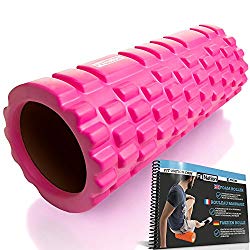 What better gift than a self-massage tool? A foam roller is an essential piece of kit for all runners. Regular foam rolling will reduce your risk of injury, speed up recovery between runs or workouts, and reduce muscle tightness from intense training.
5. Mpow wireless Bluetooth earphones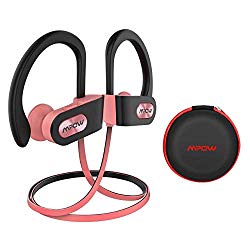 Key features:
Sweat-proof material
Up to nine hours of battery life 
Shallow ear design for increased comfort 
These Bluetooth earphones are exclusively designed for running and working out. Optimising sweat-proof material, a snug-shallow ear design, and up to a maximum of nine hours of battery life, these earphones are a perfect running gift for her.
6. More mile women's running socks 5 pack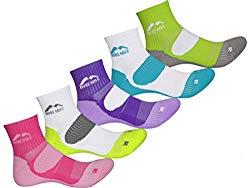 Key features:
Ideal for beginners
Increased comfort and reduced blisters 
Everybody loves new socks, especially new running socks. Ideal for running or hitting the gym, these high-quality running socks like these from more mile are essential for preventing blisters and increasing comfort and cushioning.
Regular ankle socks won't cut it when running multiple times per week.
Related: The best running socks for increased comfort.
7. Nike Hypercharge straw bottle 16oz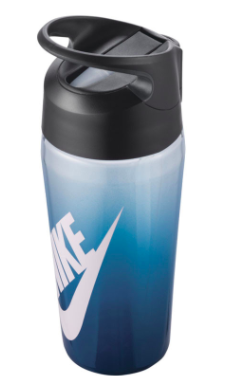 Key features:
Holds up to 450ml of liquid
Straw design for quick access without spillages
Ergonomically designed handle 
The Nike Hypercharge women's straw bottle is extremely durable, created with BPA-free plastic (environmentally friendly), is easy to clean, and contains a sleek and ergonomic design.
Holding up to 450ml of liquid with a removable soft straw, this water bottle is the ultimate workout companion – all with a sleek and stylish finish.
8. Garmin forerunner 30 GPS running watch
Wrist-based heart rate monitor 
All day activity tracking including steps, calories burnt, and alerts to get moving
Measures pace per mile, distance covered, calories burnt, and cadence while running
VO2 max and recovery time estimates
Smart notifications and linking to smartphone
Simple to use and ideal for beginner runners, the garmin forerunner 30 is the perfect training partner. With all day activity tracking and alerts to get moving, it's easier than ever to chase new goals and reach new fitness heights.
The wrist-based heart rate monitor allows you to train to specific zones, training smarter and increasing your fitness level with ease.
9. ZJCTUO activewear women's tank tops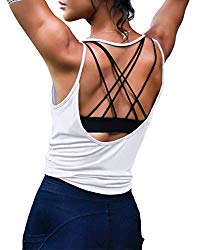 Key features:
Backless design
Smooth and stretchy fabric for increased comfort while working out
Coming in six different colours, these tank tops are both stylish and great for hitting the gym or running in the heat.
The backless design and smooth and stretchy fabric are perfect to be worn over a sports bra at the gym or while running, also doubling up as an activewear wardrobe staple.
10. Nike women's miller short-sleeve running top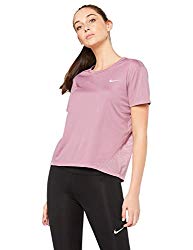 Key features:
Dri-fit technology to wick sweat away from the body
Reflective detailing to increase visibility
Comfort mile after mile 
Created with Nike's dri-fit technology, this short-sleeve running top is great whatever distance your running. Keeping you dry, comfortable, and most importantly stylish, this makes for a fantastic running gift.
11. Winter running headband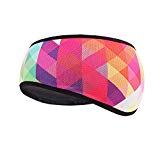 Key features:
Lightweight and durable material
This polar fleece running headband is made of lightweight, warm, and durable material. Ideal for running in winter, this headband will keep you warm even in the coldest of conditions.
12. Shock absorber women's multi-sports bra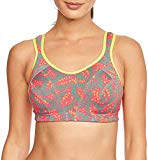 Key features:
Shock absorbing 
Stylish
Supportive base layer for running
Doubling up as a crop top on hot summer days or a supportive bottom layer while running, this sports bra is ideal for all sports.
With a full back opening allowing for easy put-on and take-off, you can rest assured to be the most stylish runner on the block. A perfect running gift for her, especially during those hot summer months.
13. Wall mounted medal hanger "she believed she could so she did"
Key features:
Easy installation with wall-mounted screws
Sturdy and secure design
Inspiring gift
The "she believed she could so she did" wall mounted medal hanger is an inspiring running gift for her. Easy to install, holding plenty of medals, and showing off all her hard work, there is no better gift for a competitive female runner.
14. Rockay graduated compression socks
Odour free design
Increased blood flow and faster recovery
Anti-blister and performance cushioning
Choice of five colours 
100% recycled material design
When you purchase the Rockay graduated compression running socks, you'll not only help clean oceans and fight for sustainability, but you'll also benefit from an odour free design thanks to advances in Swedish technology, known as Polygiene.
Compression running socks increase blood flow to the muscles. This increases sports and workout performance and enables faster recovery.
The anti-blister design, cleverly designed ventilation zones, and odour free technology ensures comfort mile after mile.
Related: Rockay Vigor compression running socks review.
15. Crazy running lady mug
Show your appreciation to your favourite runner with this crazy running lady mug – perfect for a hot cuppa after a Sunday long run.
16. Rockay grey water bottle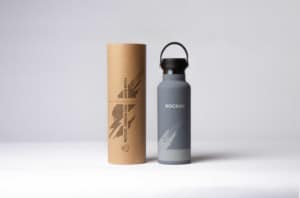 Key features:
500ml capacity
Insulated design keeps drinks cold for 24 hours or hot for 12 hours 
Recycled design 
The final running gift for her is the Rockay grey water bottle, allowing you to keep your drinks hot or cold while looking stylish. For every purchase, you'll also contribute to the cleaning of the oceans and increased sustainability – making a bigger impact than a single water bottle.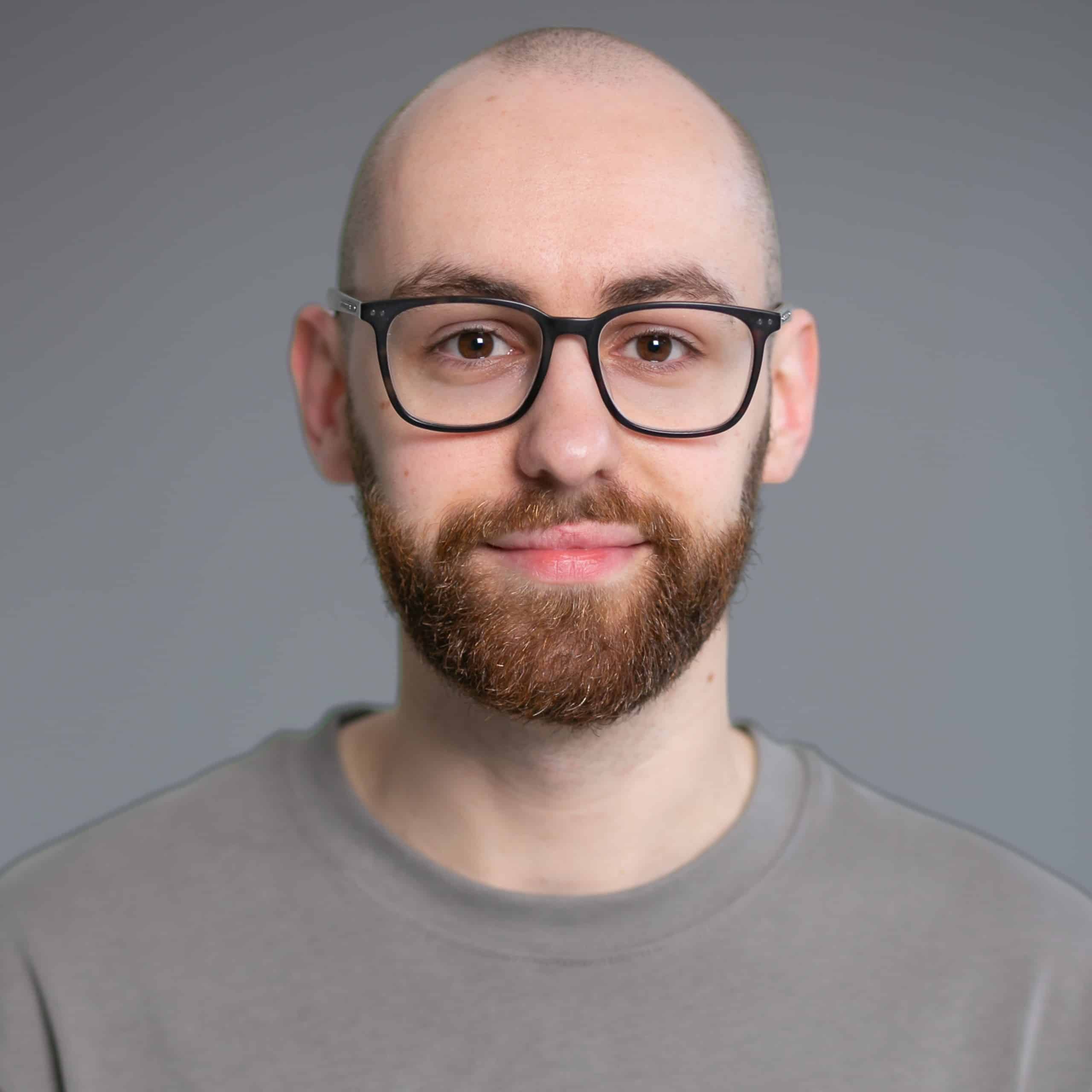 Matthew is an avid runner, freelance writer, Durham University graduate, and the founder of Running101.