Best trail running socks for runners
Five pairs of the best trail running socks to help you conquer your next run.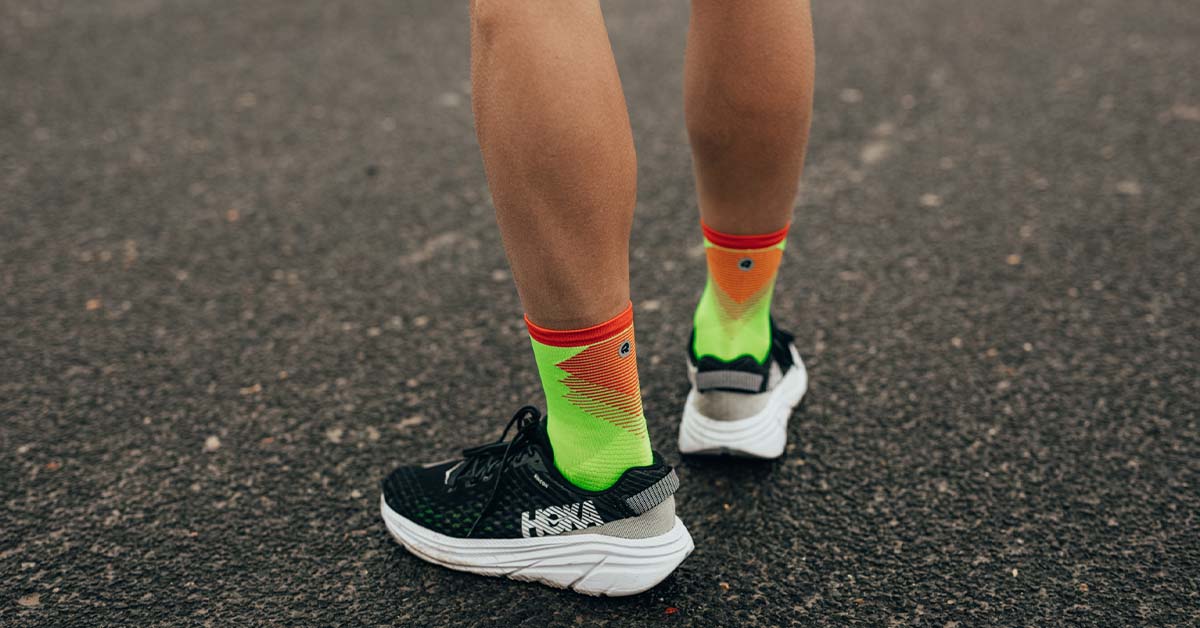 Wearing the right pair of trail running socks will provide you with more protection, fewer blisters, and increased comfort on the trails.
Far too often, runners wear regular socks when heading off-road. But choosing a pair of the best trail running socks reduces friction, improves cushioning, protection, and provides a more comfortable and stable ride.
This blog post is a round-up of the best socks for trail running, featuring socks from popular brands including Rockay, Inov-8, and Danish Endurance.
This post contains links to affiliate sites. As an associate, we will earn a small percentage on qualifying purchases. Find out more here.
1. Rockay Razer trail running socks
Best trail running socks
Key features:
Made from recycled materials
Polygene anti-odour fabric
Maximum cushioning for increased protection & comfort
Pros:
Choice of 7 colours
Lifetime guarantee & 40 day return period
Cons:
More expensive than other trail running socks
At number one on our list, we have the Rockay Razer trail running socks.
These socks are highly breathable, offer increased protection for those unforgiving surfaces, and contain the classic anti-blister protection we know and love from Rockay.
The recycled design contributes to reduced ocean waste, helping you do your part for the environment.
Oh, and let's not forget the Polygene anti-odour fabric – keeping your feet dry without overheating, and once in a while skipping a wash… if you really have to.
2. Injinji midweight trail running socks
Unique five-toe sock design
Key features:
Unique total foot utilization design
Sweat-wicking & moisture management
No hot spots or blisters
Pros:
Your whole foot is engaged while running
Encourages natural movement and running form
Improved stability 
Cons:
The design is not for everyone
The Injinji midweight trail running socks are a favourite in the ultra running community.
The unique five-toe design eliminates friction, resulting in no hot spots or blisters.
Unlike other socks, this pair engages your whole foot while running for improved running form, stability, and natural movement.
Although the five-toe design is the most impressive concept, it's also not for everyone. Some people simply don't enjoy the feeling of a separated toe design.
3. Inov-8 race elite pro running socks
Ideal for those longer trail runs
4. Danish Endurance trail running socks (2 pack)
Best value for money
Key features:
Anti-blister cushioning
Merino wool wicks moisture away
Recommended by an Olympic runner (Stina Troest)
Pros:
Temperature regulation design
Recycled packaging prevents waste
Added padding protects the achilles 
Cons:
Some runners experienced holes in the toe area
With a seal of approval from an Olympic runner, these are the only trail running socks on our list that come in a pack of two.
Talk about value for money.
And while these aren't the best trail running socks in the world, it's difficult to find a fault with this pair – they hold up well.
You have merino wool for colder runs, also wicking sweat away from your feet, an anti-blister design, and temperature regulation for those hotter runs.
Despite this, some runners reportedly experience holes in the toe area. But for most users, there were no issues.
5. Injinji Ultra Run no-show running socks
Minimal meets performance
Key features:
Minimal design (no-show)
Unique five-toe design eliminates friction
Under-arch band for added support
Pros:
Zero skin on skin friction
Entire foot is engaged when running
Cons:
The individual toe-design is not for everyone
More expensive than other options
Another pair from Injinji, this time we have a more minimal sock with the same performance benefits.
For example, the five-toe design eliminates friction to reduce blisters and hot spots (like the other pair), but there is also an added under-arch band, similar to the race elite pro socks from Inov-8, for added protection.
If you're looking for a sock that offers the unique benefits of a five-toe-design but also doesn't tell the world, then this is the trail running sock for you.
But, once again, the design is not for everyone, and these are slightly more expensive than others on our list.
How do I choose the best trail running socks?
Choosing the best trail running socks for you may seem difficult at first, especially with the number of options available.
But there are a few things you should look for in any good pair of socks:
Cushioning
Material choice
Height/design of the socks
Cushioning
Typically, trail running socks contain more cushioning than standard training socks.
This is because the terrain is often more uneven and strenuous, and you'll likely be covering more distance.
But where should the additional cushioning be? You want extra cushioning in the heel, midfoot area, and around the toes as these are the highest impact areas.
Material choice
The choice of material used makes a big difference to the feel and performance of the sock.
For example, cotton socks are no longer preferred – these absorb moisture, cause overheating, and other discomfort.
Instead, you want to choose either a Merino wool or Nylon fabric. These materials are much better at wicking sweat away from the body and regulating temperatures in various conditions.
Also, more and more brands are choosing a sustainable approach and material choice for their socks. And while this isn't essential, it's great to see brands becoming more environmentally aware.
Height/design of the trail running socks
Finally, we have the height and design of trail running socks.
You have a choice of a regular ankle length, no-show design, or a knee-length sock.
This is down to personal preference. But wearing a knee-length sock when trail running may help reduce scratches from trees, twigs, and other obstacles.
Look for something you're comfortable in. But ultimately, the functionality of the sock is more important than how it looks.
What are the best trail running socks to prevent blisters?
The best trail running socks to prevent blisters is the Rockay Razer socks.
But there are many brands out there that now offer similar anti-blister properties.
For example, Injinji also provides an anti-blister design by reducing friction with its unique fit.
Why do trail runners wear long socks?
Trail runners wear longer socks to protect their legs from twigs, branches, nettles, and scratches.
Some runners also wear longer compression socks to improve performance, increase blood flow to the muscles, and reduce muscle fatigue over longer races and ultra events.
Is it better to wear long or short socks?
Ultimately, this is down to personal preference. But if you're running on overgrown terrain, then longer socks are better.
There is no right or wrong answer – so long as you find a pair that is comfortable with no blisters, hot spots, or irritation, then you're onto a winner.
Didn't find what you were looking for? Check out our best running socks post for more choice.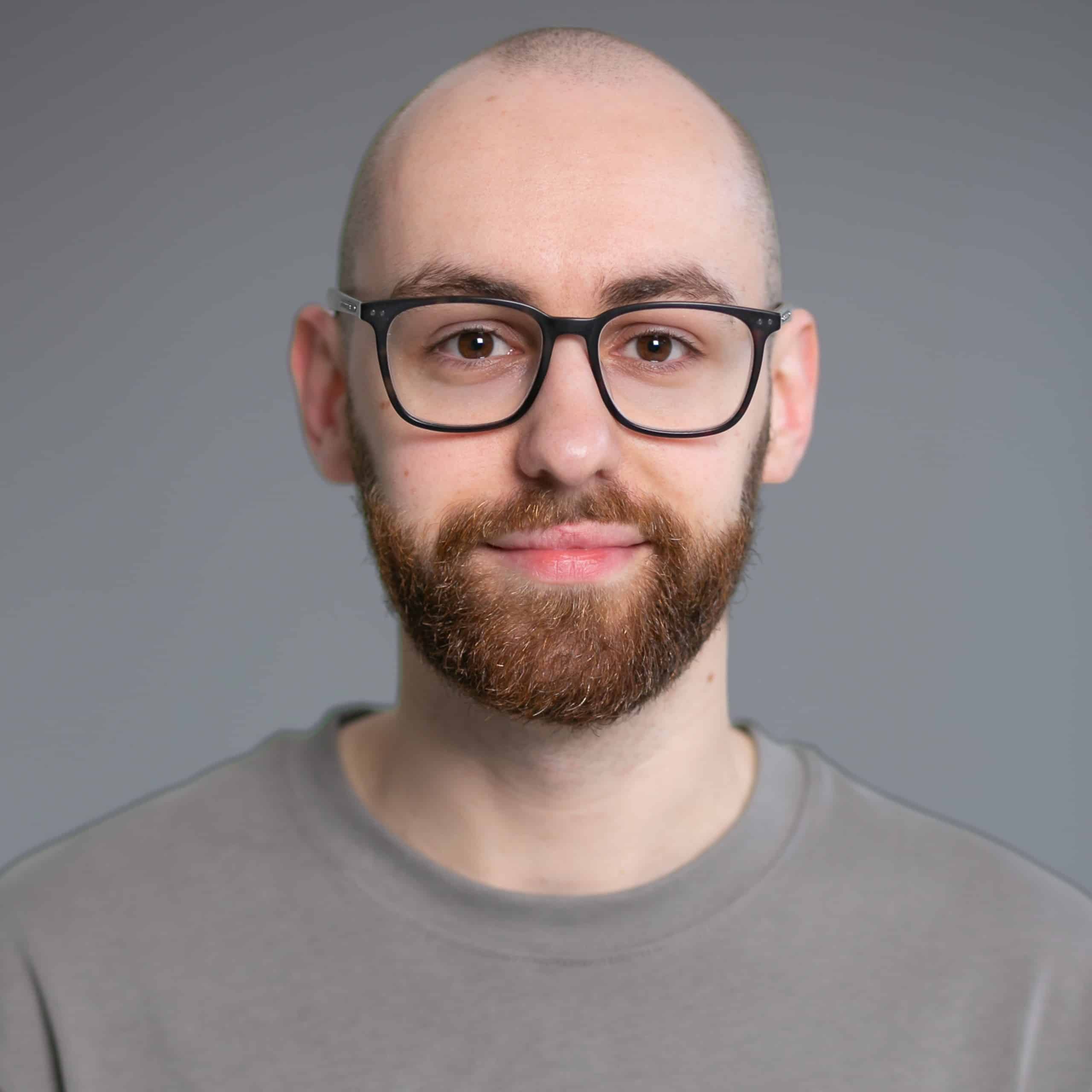 Matthew is an avid runner, freelance writer, Durham University graduate, and the founder of Running101.