Ally Beaven Broken 2020: the year running records were rewritten book review
About the author: Ally Beaven is a part-time bartender, a 2.12 marathoner (set on rollerblades), and hill runner based in Scotland. To say Ally enjoys pounding the snowy and ever so steep Munros is an understatement. Oh, and he's an FKT enthusiast, as revealed in his new book, Broken 2020.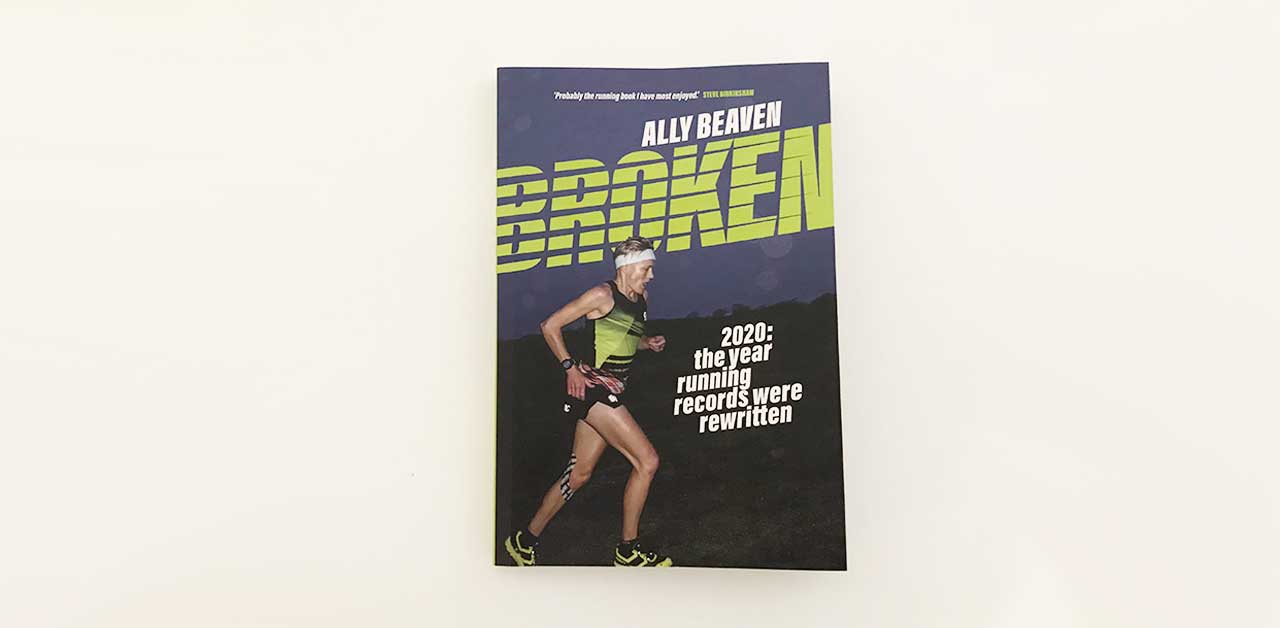 Broken 2020: the year running records were rewritten, explores the concept of FKTs (fastest known times) and how the virus-stricken summer of 2020 saw various professional, amateur, and no doubt certifiably insane runners tackle some of the toughest FKTs around, including the Dartmoor round, the Bob Graham, and the Wainwrights in the lake district. 
In this entertaining and light-hearted account, Ally immerses himself in the FKT scene, spending countless hours nourishing, navigating (even if the GPS routes were slightly off), and dressing runners in an abundance of layers to keep them warm. When Ally wasn't ensuring the runner and support team didn't drop off a verge, he was tracking live dots in the middle of the night and endlessly refreshing his Twitter feed for the latest updates.
This article is a review of Broken 2020: the year running records were rewritten, beginning with a little more information on the book itself and exactly what it's about.
*This post contains links to Amazon. As an amazon associate, we will earn a small percentage on qualifying purchases. Find out more here.
Finally, this is not a sponsored post; however, I would like to thank the Vertebrate publishing team, particularly Lorna & Rae for getting in touch and being generous enough to send over a copy for review. 
What is Broken 2020 about?
Before we wore masks and sang happy birthday every time we washed our hands, FKT attempts were far and in-between. Fewer people knew of these, or if they did, were convinced that their time was better spent in the competitive racing scene. However, throw a pandemic in the mix and take away competitive racing, and you get an abundance of athletes throwing on their running shoes, tightening their laces, and setting off on a mind-numbing, but exciting attempt to break an FKT.
Broken 2020 shares ten different FKT stories, beginning with James Elson's (the man behind Centurion running) attempt at the John Muir Way, a 134-mile (215 km) route across Scotland's heartland. Each story is unique in its own way, however, somewhat similar, mainly in the shared goal of breaking fastest times and the unbreakable moral and physical support provided by support and crew members, there's a great discussion on this in Chapter nine. 
The lake district FKTs 
The lake district is the heart of UK mountain running, a must-visit location for many hill walkers, runners, and nature fanatics alike. I've lived here my whole life; a stone throws away from Joss Naylor's regular pub where he's likely enjoying a pint of Guinness. In fact, if you're lucky, you may just see him once in a while, whether walking with his poles through the local village or cheering you on from the side of the road in a local 10k road race. Therefore, upon discovering that numerous chapters of Broken are based in the Lake District, I get had to get my hands on a copy.
Chapter three of Broken 2020 is Sabrina Verjee's FKT attempt at the Wainwrights, a no doubt difficult and mind-wrenching task she put off until restrictions allowed, or so she thought. After the first four legs, arriving in Wasdale in good time, Andrew Slattery, avid fell runner but more importantly, assistant chief constable of Cumbria police, informed Sabrina and her team that what she was doing was illegal. It turns out that as she wasn't staying at her home address, even if this was in a tent or campervan in the middle of nowhere, it was not allowed. 
Fast forward a few weeks later, after been given the thumbs up from the assistant chief constable, Sabrina was back on track to pursue the infamous wainwrights FKT and most notably, becoming the first woman to run the wainwrights in one attempt. However, Sabrina's round wasn't without its own challenges. Sabrina was unable to bend her knee for the last 48-hours. As she was supported (leaning on little Dave Cummins), officially her round did not count. Despite this, a few months later, another runner named Mel Steventon later completed the same course but received a fraction of the media attention, recognition, and accomplishment that Sabrina received. 
If you live in the lake district yourself, you've run in the fells here before, or you just love mountain running, you'll definitely enjoy this book, especially chapter three and five.
Ally paints us a vivid picture of exactly what is going on 
Ally does an excellent job throughout each chapter of vividly describing exactly what is going on, almost as if you're there yourself, immersed in the action and touched by the humour in the toughest of physical and mental feats. I particularly enjoyed the picture of a sleep-deprived John Kelly wandering around and finding a shoe, later climbing in a bothy bag in an attempt to get warm and rested in an almost drunk-like scramble. 
Out of all the FKT attempts throughout the book, LEJOG was the most enjoyable and funny to read. LEJOG is Dan Lawson's attempt of running from Land's End to John o'Groats in record time, with an uncomfortable duration of time spent running in the layby of the A9. From asking truck drivers to stand by the road in the freezing cold to act as a witness for the Guinness world record, and the fear of drifting off mid-run and running into traffic, this chapter is packed full of unusual yet hilarious situations.
Throughout the book, we gain insight into how various people dealt with the nationwide lockdown and restrictions that followed, including social distanced interviews, spending more time procrastinating and less time running (very relevant…), and taking the mind off of the everyday struggle and instead battling a new struggle, a self-endured one at that.
Broken 2020: to read, or not to read?
So, the big question: Is it worth picking up a  copy and reading Broken 2020 by Ally Beaven? The answer is most definitely, especially if you live in the Lake District, the heart of Scotland, Lands end, Cornwall, or are a keen fell or trail runner yourself.
Being so close to home, reading about the fells I can see from my living room window is a welcomed rarity. However, if you happen to live in the City or have never visited the hub of UK mountain running, there's sure to be something for you in this book, perhaps something that strikes home and is super relevant. Just like Carla running up and down her driveway to log those much-needed miles.
Despite this, my only slight critique is a lack of introductions to each FKT (chapter) and individual athlete trying to break the record. Perhaps a mini introduction at the start of each chapter would be a welcome addition, but nonetheless, this does not take away from the storytelling; instead, it took a little longer to comprehend, at least for me, anyways. 
Not your cup of tea? Why not check out our post on the best running books?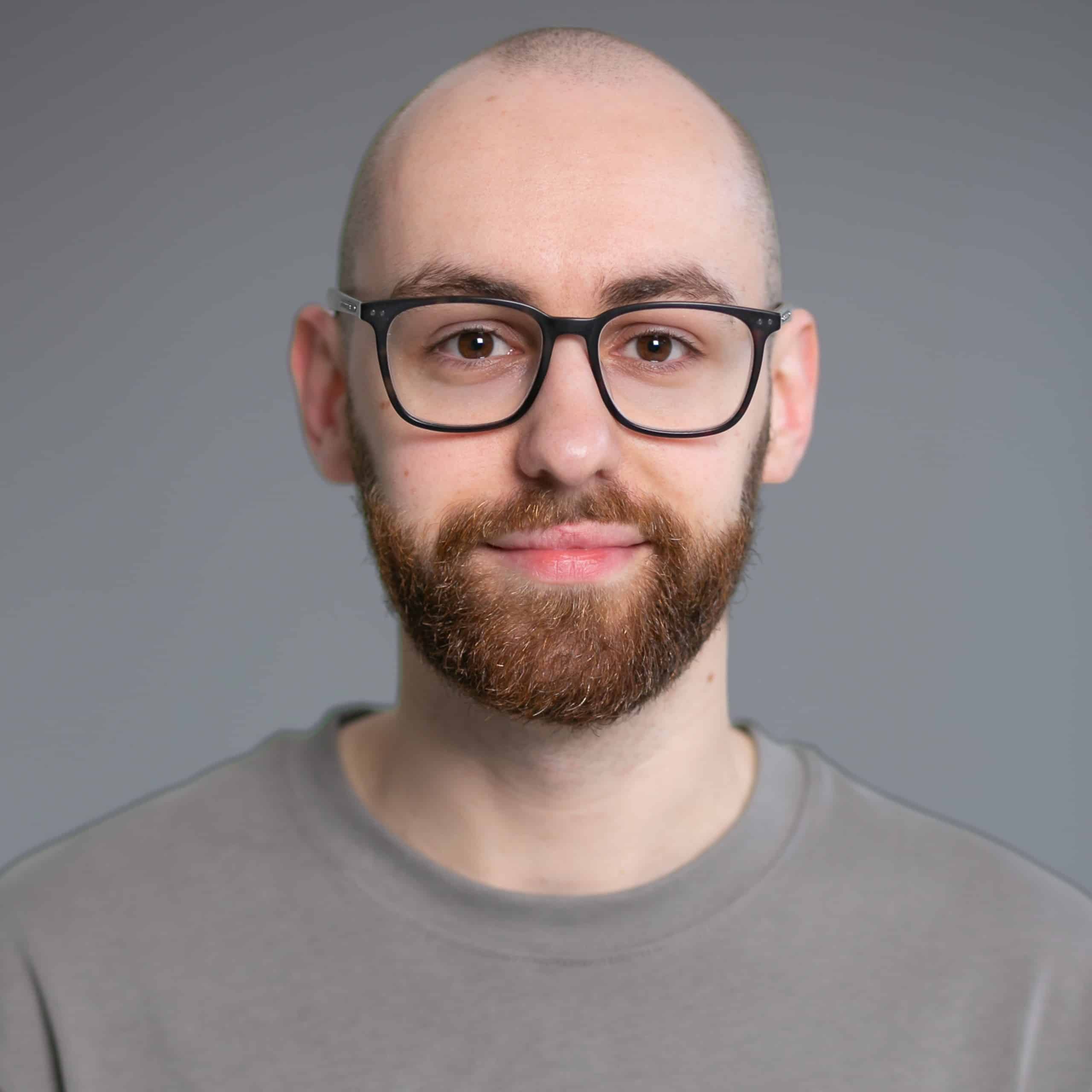 Matthew is an avid runner, freelance writer, Durham University graduate, and the founder of Running101.