What to expect from your first parkrun
New to parkrun? Here's what to expect at 9 am on Saturday morning.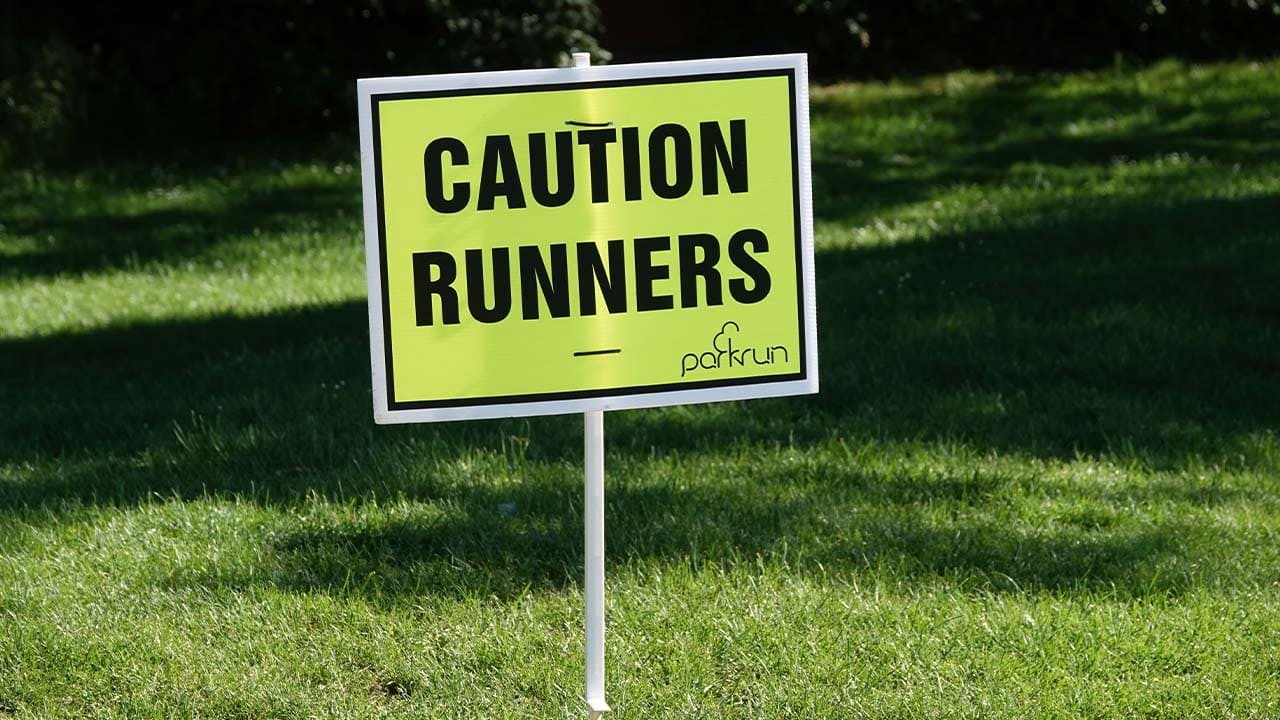 If you're new to parkrun, you're probably wondering what all the hype is about, and rightfully so… it's quite literally dominating the world and edging its way into every conversation. 
Related: The ultimate guide to completing your first parkrun.
It's so popular that it's even found its way into a total of eight prisons, starting at HMP Haverigg in Cumbria.
Just like you or me, these prisoners rant and rave about parkrun with inmates, socializing in the tight corridors beforehand, and of course, follow tradition by mingling afterwards with a hot cup of tea or coffee.
It's so much more than a rewarding cup of tea, however. Although that is one of our favourite parts! It's the community feel, the fantastic volunteering team, the desire to push yourself and others, and the challenge of improving each week, granted you can make the 9 am call.
Related: 5 Reasons why you should volunteer at least once at parkrun.
So, whether you've been running for a while or have been following a couch to 5k programme, or maybe you just want to see what the fuss is about, there are a few things you should know beforehand.
Here's what to expect from your first parkrun.
Runners and lots of them
With parkrun being a free, volunteer-run event held every Saturday morning in over 1,400 locations, it's no surprise that lots of runners attend. 
The majority of parkruns have anywhere from as little as twenty runners (although rare) to upwards of one thousand, as frequently seen at popular events such as Bushy parkrun – the first parkrun set up in Teddington, London.
At the beginning of the run, it can often be challenging to navigate your way through the sea of orange shirts and colourful club colours, unless you start towards the front of the pack.
Take your time, be respectful of other runners, and do your best to work your way through a field of tight turns, often muddy paths, and the occasional runner pushing a buggy who just happens to fly on by!
The newcomer briefing
If it's your first time at parkrun, you're going to want to make use of their newcomer briefing – this is also useful if it's your first time running in a new location. 
At the briefing, helpful volunteers will explain the course, general parkrun etiquette, health and safety, the token system, barcodes, and what to do once you've reached the finish of the 5km course.
You can also ask any burning questions, from what to do if you need assistance during your run to how quick the fastest runner is if you're looking to set the new parkrun course record.
And if that's you, then good luck!
The actual parkrun briefing
Once you're on the line and ready to run, it's time for the actual parkrun briefing to begin. 
This briefing usually welcomes newcomers, provides shoutouts to those with birthdays, runners visiting the course, those achieving a given milestone, and finally, further course information you should be wary of.
Shortly after the main run briefing, at 9 am on the dot, to be precise, the run will begin.
Runners, walkers, and everything in-between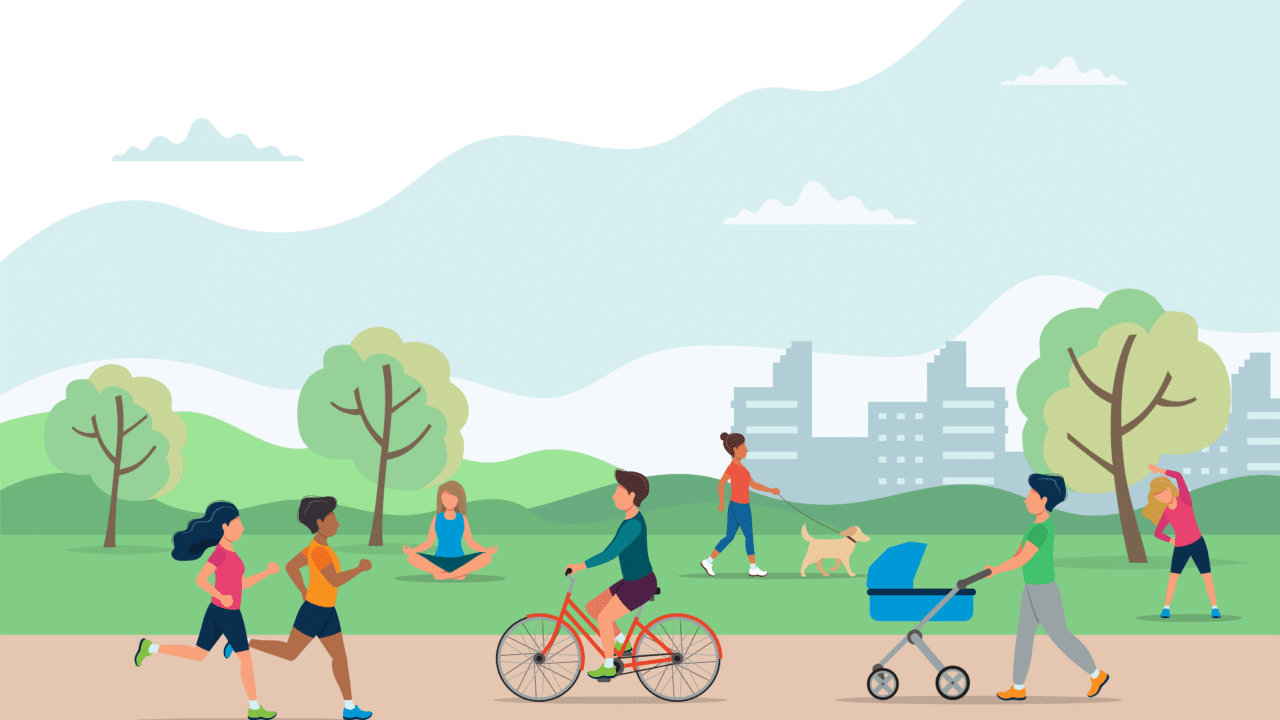 If you don't already know, parkrun is inclusive, packed full of runners, walkers, and everything in-between.
But what's more is the comradery of all those involved, from the backmarker to your local XC champion on a mission to break the 17-minute barrier.
With such a mix of abilities, it's easy to tag along with another runner of a similar speed. 
Similarly, some parkruns also have dedicated pacers – great for those looking to set a personal best with the increased motivation of running with a group.
An exhilarating start
Whatever happens, you can expect an exhilarating start.
Whether you're starting towards the front or way back, you can feel the atmosphere, the cheer of volunteers, and the determination pumping through your veins to complete your first or even one-hundredth parkrun.
The amazing work of the dedicated parkrun volunteers
The volunteers, also known as the high-viz heroes, are what makes parkrun happen each week. 
With the volunteers covering a mix of roles, including race director, tail walker, timer, barcode scanner, and marshal, there's plenty of support scattered throughout the 5km course.
Without the volunteers, parkrun wouldn't be possible, or it certainly wouldn't be free and available each week. 
So, be sure to thank them, perhaps start a conversation, and maybe even try your hand at volunteering at some point? You never know, you might enjoy it!
Barcode, barcode, barcode
If you say it to yourself over and over, you're less likely to forget it. Right? 
At parkrun, you get your own unique printed barcode (you must print this beforehand to get your time and finishing position).
While you don't need the barcode itself to run, it's a must-have on the day if you want to view your results online after the event.
Besides, surely you want a little credit for the hard work you've just put in on a Saturday morning when quite frankly, many of us would much prefer to be asleep…
Did you know that you can also get your barcode printed onto a card, wristband, or tags to attach to your keys? You can find more details on this on the parkrun website. 
Top tip: If using a paper barcode and you have no pockets, place the barcode under your foot in your shoe.
A quick cuppa with your fellow parkrun runners and volunteers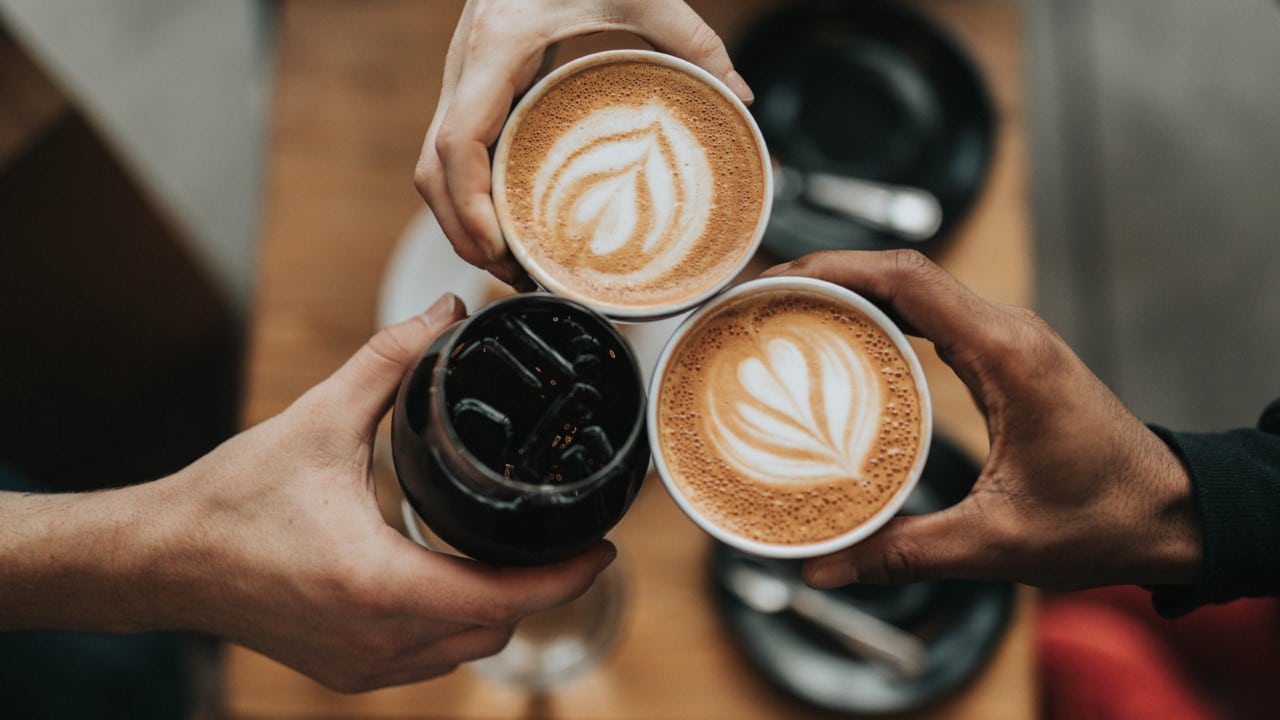 After most parkruns, many runners head for a hot cup of tea or coffee. 
Whether at the local sports centre café, cricket club, or even in the car park, it's an excellent opportunity to meet like-minded runners, to discuss your results, and thank the fantastic volunteers.
You never know; you may just find a new running buddy or two to help you tackle the mountain that is your training.
Online race results and the race report
While you can get your finishing time once you cross the line, much easier so if you record the run yourself on mobile apps such as Strava or on your GPS running watch, race results will also be published usually the same day in the early afternoon. 
Here you're able to see your time, position, and age group category.
As well as this, a race report will also be available, usually on your local parkrun's dedicated Facebook page, where you'll find the total number of runners, shoutouts to the volunteers, the total number of personal bests, and more!
So, what are you waiting for? Are you ready for your first parkrun? We promise you won't regret it!
Frequently asked questions
We've put together a short FAQ section below to answer various questions, helping you prepare for your first parkrun.
How do I prepare for my first parkrun?
Ideally, get at least two to three weeks training under your belt, print your barcode off, and of course, read this guide to know what to expect!
Should I volunteer at parkrun?
Volunteering at parkrun is a great way to give back to the parkrun community. Not only is it a fantastic thing to do, but you may also find peace in sitting back and watching the action once in a while.
How do I beat my parkrun personal best?
In short, you want to train more, increase your weekly mileage and include some form of speed, tempo, and long-run into your weekly training. This combination of running sessions will work on all aspects of your running, helping you to achieve those well deserved personal bests.
Is parkrun free?
Yes, parkrun is an entirely volunteer-run free event held every Saturday morning at 9 am.
Do you have to run at parkrun?
No! Many participants also choose to walk or even push prams all the way to the finish line! There is no wrong way to do parkrun, so long as you head in the right direction!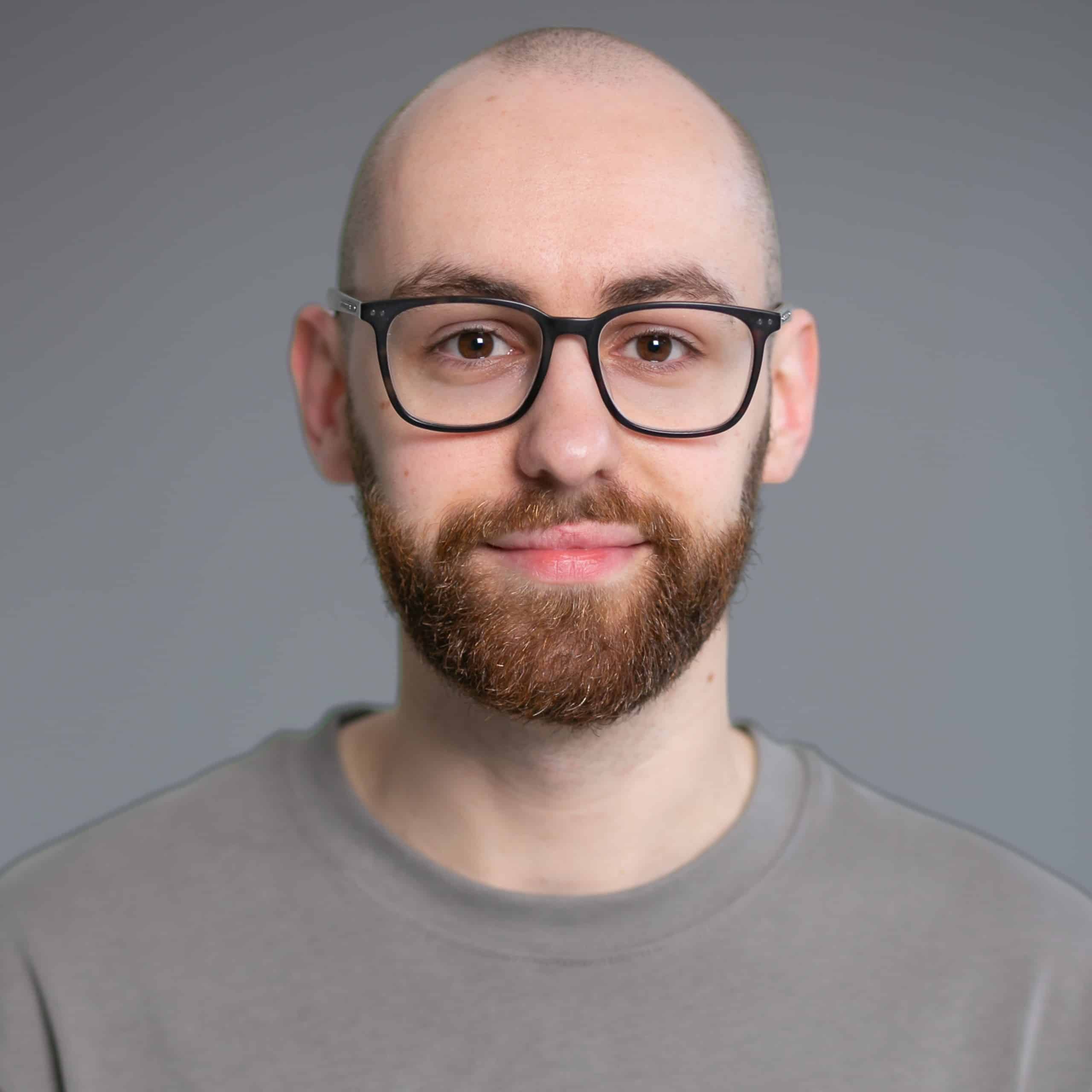 Matthew is an avid runner, freelance writer, Durham University graduate, and the founder of Running101.