9 Essential gear items for women this winter
With winter just around the corner, here are nine winter running gear essentials to keep you warm and toasty.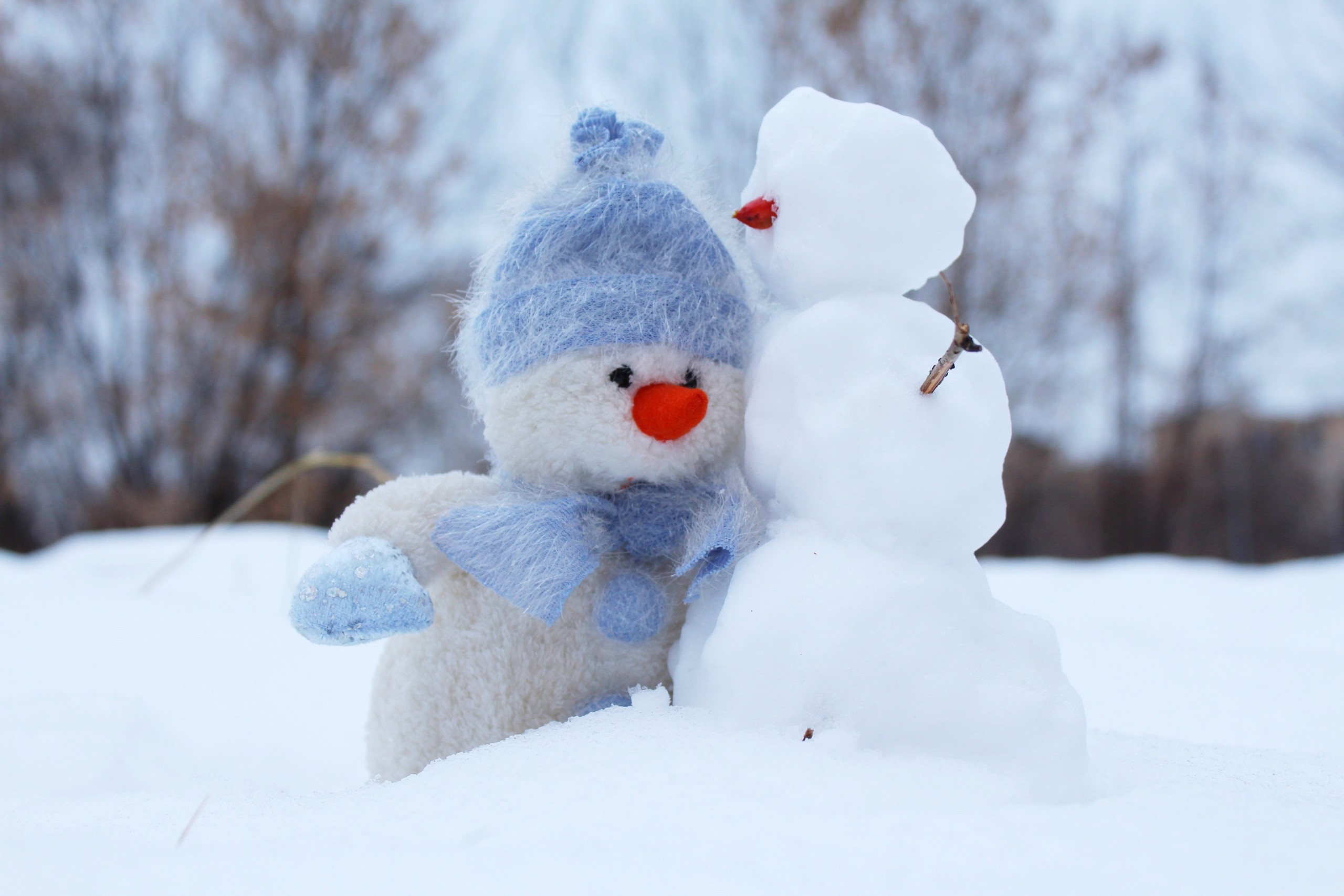 While some may love sitting by the fire, sipping hot chocolate, and cuddling up to watch their favourite movie during winter, running isn't quite as pleasant. However, it does have to me done.
With dark, cold, and shorter nights approaching, it's essential to invest in some high-quality winter running gear. High-quality winter running gear is necessary to stay warm, remain visible, and of course, look the part.
Related: The ultimate guide to winter running for beginners.
Before we get into it, what exactly should we wear while running in the winter? When running in much colder and more demanding conditions, you'll want to invest in various pieces of winter running gear.
Examples of winter running gear include:
Running tights
Running headtorch
Half-zip running tops
Long-sleeved t-shirts
With winter approaching fast, we've gathered together our 9 favourite pieces of winter running gear for women.
Related: 9 Essential winter running gear items for men.  
This post contains links to amazon. As an amazon associate, we will earn a small percentage on qualifying purchases. Find out more here.
1. USB rechargeable running headtorch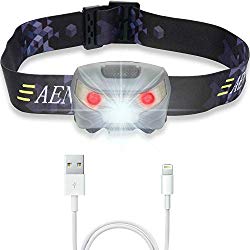 Key features:
Perfect for beginners with an affordable price tag
USB rechargeable 
150m visibility
2000 + positive reviews on Amazon 
A running headtorch is a must-have come winter. Ideal for those dark nights and training sessions, you'll soon feel lost without one. Holding a maximum of thirty-hours of battery on a full charge, this is an essential piece of winter running kit.
2. Touchscreen running gloves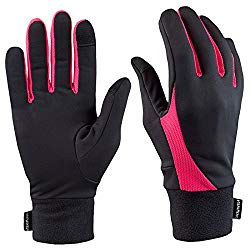 Key features:
Touchscreen compatible
Ideal for winter running 
Despite the high price tag, these winter running gloves are ideal for running. With the ability to use smart devices without removing your gloves, these are perfect for running or walking in cold weather. Keeping us nice and warm, it's an investment you won't regret.
3. TCA women's warmup running funnel neck thermal running top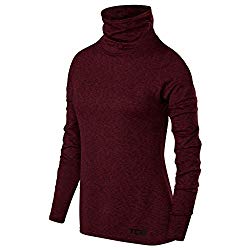 Key features:
Lightweight & comfortable material
Perfect for warming up or running during the winter 
This stylish running funnel neck thermal from TCA is perfect for warming up or running during the winter. Made of lightweight, yet comfortable material, this running funnel thermal is a winter running staple all runner's should own.
4. Ronhill running headband

Key features:
Keeps your ears warm
Shaped to hold a ponytail 
This lightweight, double-layered fabric running headband will keep your ears warm and snug even in the coldest of winter conditions. Shaped to hold a ponytail, this is perfect for winter running.
5. Mountain warehouse women's waterproof running jacket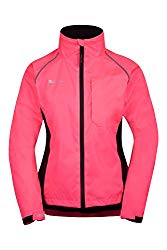 Key features:
Reflective trim to increase visibility
Adjustable fit
Waterproof 
This high-viz, waterproof activity jacket is excellent for running, cycling, hiking, and many other sports. Being highly-reflective, 100% polyester, and containing an adjustable fit, this waterproof jacket is indispensable when running in the rain, or at night.
6. Women's pro reflective running tights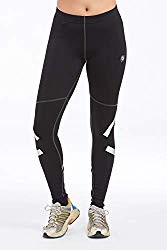 Key features:
Reflective to increase visibility while running at night 
Increased warmth for those cold wintery runs 
Every runner should own a pair of reflective running tights. Especially during winter. These reflective running tights from Time to Run will increase our visibility, keep us safe, and of course, keep us warm on even the coldest of runs.
Related: 10 of the Best Men's running tights available in 2019.
7. Trespass women's half-zip top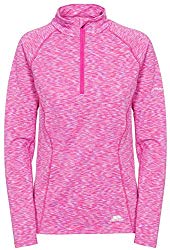 Key features:
Pocket to store valuables
Stylish
Great top layer 
This women's half-zip running top from Trespass is a great top layer for those days when it's unbearably cold. Containing a pocket to hold your keys, card, and other essentials, this half-zip belongs in every runner's wardrobe.
8. Adidas women's supernova long-sleeved running t-shirt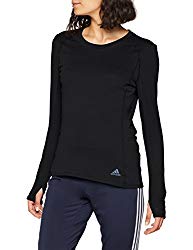 Key features:
Climalite technology to wick sweat away from the body
Reflective trim to increase visibility 
Raglan sleeps to keep your hands warm 
Manufactured using climalite technology, this supernova long-sleeved running t-shirt will keep us warm, dry, and well lit during those gloomy winter nights. With raglan sleeves, you're guaranteed to keep your hands warm while looking pretty cool. If we say so ourselves.
9. High visibility waistcoat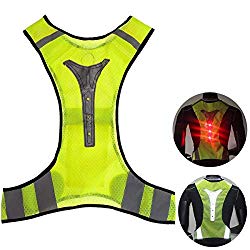 Key features:
Increased visibility while running 
Safety should be top priority, especially during winter. Wearing a high visibility waistcoat will increase your visibility massively, perfect if you're running with a dog or running on roads with poor lighting.