9 essential winter running gear items for men
Winter is coming… use these nine pieces of winter running gear to make it that little bit more bearable.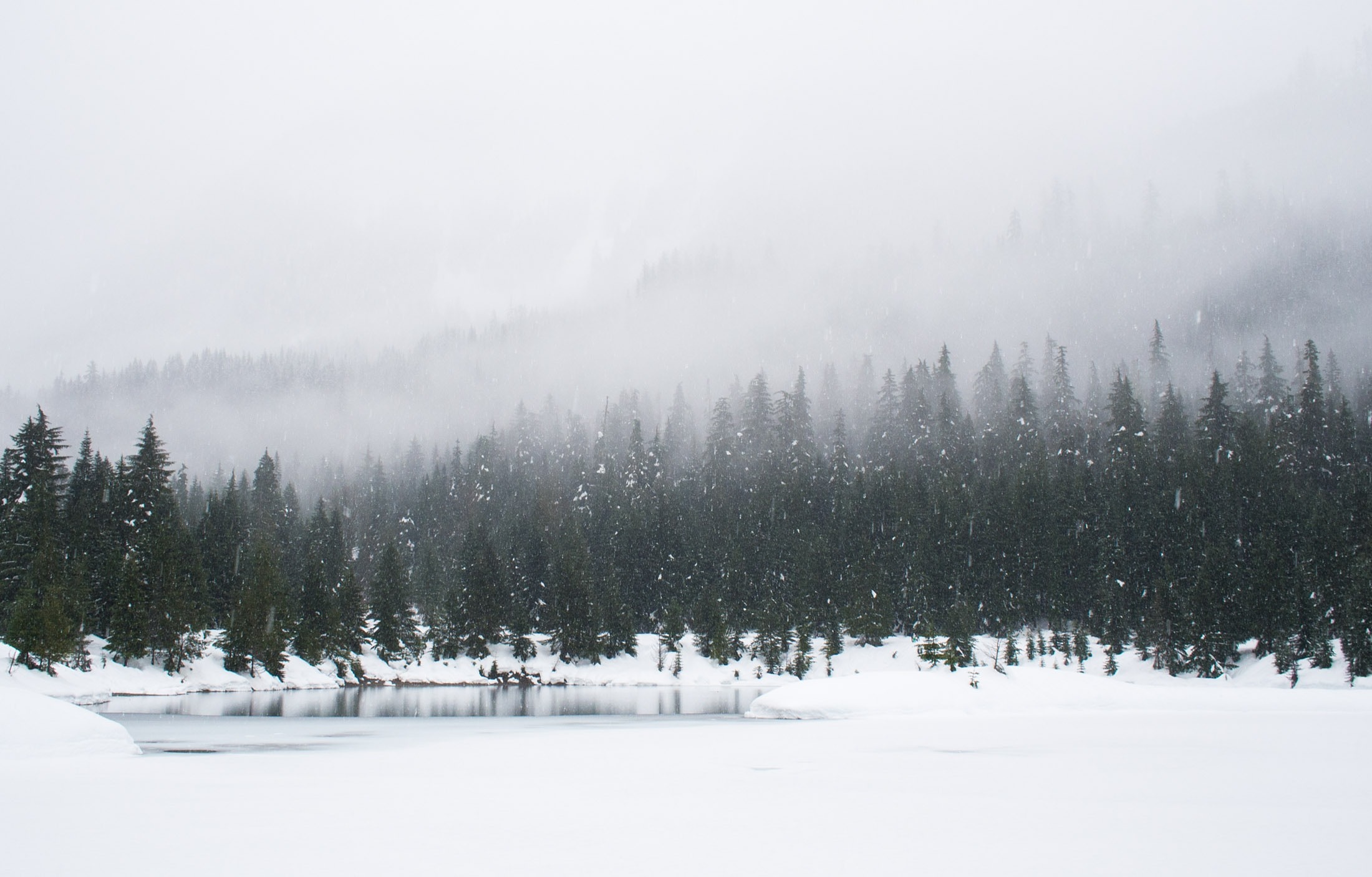 If you're like us, then chances are you too are not the biggest fan of running in the winter. It's cold, it's wet, it's dark, and it's damn right miserable. High-quality winter running gear Is essential to staying warm, staying safe, remaining visible, and of course looking stylish. With winter just around the corner, we've taken our pick at Nine winter running gear essentials for men.
Related: The ultimate guide to winter running for beginners.
Before we get into it, what exactly should we be wearing while running in winter? Generally, we want to wrap up nice and warm with multiple layers. With temperatures soaring as low as -11.7C in London last February (2018), it's important to wear the right winter running gear to stay warm, stay safe, remain visible, and actually see where we are going (thank you headtorch!).
You'll want to invest in at least one if not a couple of half-zips, a thermal, running leggings for when it gets into the minus', a few long-sleeved tops, and of course a headtorch to see where we're going on those late yet satisfying runs in the dark.
Without further or do, here's our top winter running gear picks for men.
This post contains links to amazon. As an amazon associate, we will earn a small percentage on qualifying purchases. Find out more here.
1. USB rechargeable running headtorch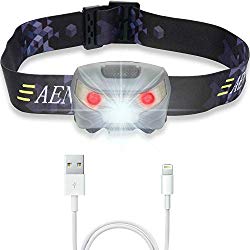 Key features:
Perfect for beginners with an affordable price tag
USB rechargeable 
150m visibility
2000 + positive reviews on Amazon 
A headtorch is an item a runner cannot go without during winter. With up to 30 hours of battery on a full charge, this running headtorch is ideal for long runs and logging those daily miles. Being rechargeable instead of running on batteries, this headtorch is a must-have come winter.
2. Touchscreen running gloves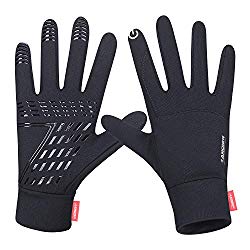 Key features:
Touchscreen compatible
Fleece lining
Choice of four different sizes 
Coming in four different sizes, and utilising touchscreen pads, these touchscreen running gloves are ideal for running or cycling. With the ability to use smartphone devices without removing the gloves, this allows us to make use of the fleece liner to stay nice and toasty even in the coldest of conditions.
3. Under armour coldgear running thermal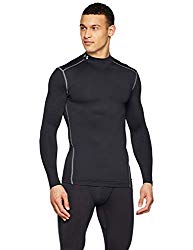 Key features:
Compression design
Anti-odour technology
Great for running in the winter 
Fitting like a second skin due to the compression design, this under armour coldgear running thermal is a great base layer during the winter months. Created with anti-odour-technology, you can rest assured to remain comfortable, hygienic, and most importantly warm while on the run. We recommend wearing a long-sleeve or half-zip over a thermal to maximise heat gain.
4. Nike men's team performance beanie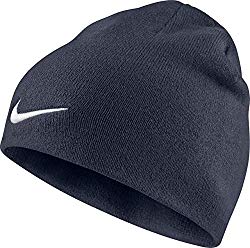 Key features:
Designed for increased warmth and comfort
Reflective material to increase visibility 
During the cold months, you'll want something to keep those ears warm. Introduce the Nike men's performance beanie. Created for warmth and comfort, this beanie will put you through even in the toughest of all elements, all while looking stylish. Created with reflective material, you're sure to be seen in the lowest of light – perfect for those late-night runs.
5. TCA men's fusion pro half-zip running top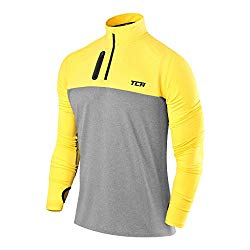 Key features:
Choice of nine different colours
365-day return policy (if you're not happy with your purchase)
Soft and stretchy fabric to increase comfort 
Available in nine different colours, this half-zip running top is excellent for staying warm. Created with soft and stretchy fabric, this allows for ultimate comfort mile after mile. If that hasn't sold you, TCA has a 365-day return policy – if you're not happy, simply send it back.
6. Nike men's rain jacket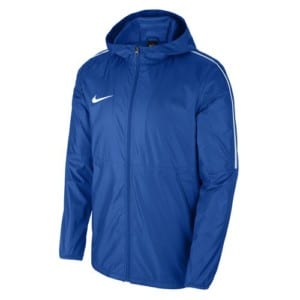 Key features:
Lightweight polyester material to keep you dry while preventing overheating
A rain jacket is an indispensable piece of kit during winter. Created with lightweight polyester material, this jacket will prevent you from overheating while staying dry. Easily worn over a long-sleeved top or half-zip, you're prepared for the toughest of conditions.
7. Adidas men's response running tights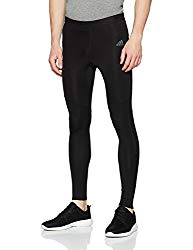 Key features:
Soft and stretchy fabric to increase comfort while running 
Stylish
A high-quality pair of running tights such as these from Adidas are great for staying warm and dry during the winter months. Created with soft, stretchy fabric, these running tights are towards the higher end of comfort, perfect for logging mile after mile.
Related: 10 of the Best Men's running tights available in 2019.
8. High visibility waistcoat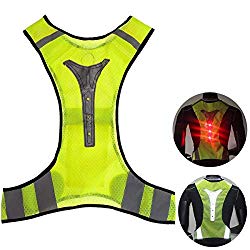 Key features:
Increased visibility while running 
You can never be too cautious with safety, especially while running. Manufactured using lightweight, breathable materials, this waistcoat is reflective from up to 200m away. With an optional LED light strip, this waistcoat is sure to increase your visibility drastically. This waistcoat is also not just for running, ideal for cycling or walking at night, you're sure to get many uses of this high visibility waistcoat.
9. Nike long-sleeved running top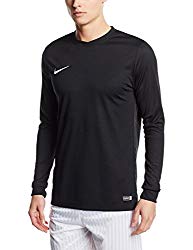 Key features:
Choice of over twenty different colours
Breathable material to increase comfort while running 
Long-sleeved running tops are a staple of every runner's wardrobe during winter. Available in over twenty different colours, this Nike long-sleeved running top is an excellent piece of kit to have around for the colder months.