Running book review: Eat & Run by Scott Jurek
About the author: Scott Jurek is one of the greatest runners of all-time, an ultra-running legend. Scott has won various ultra-running races, including the Hardrock one-hundred, the Sparthathlon, and the Western States seven times in a row. Oh, and he's a physical therapist, coach, chef, and plant-based living advocate.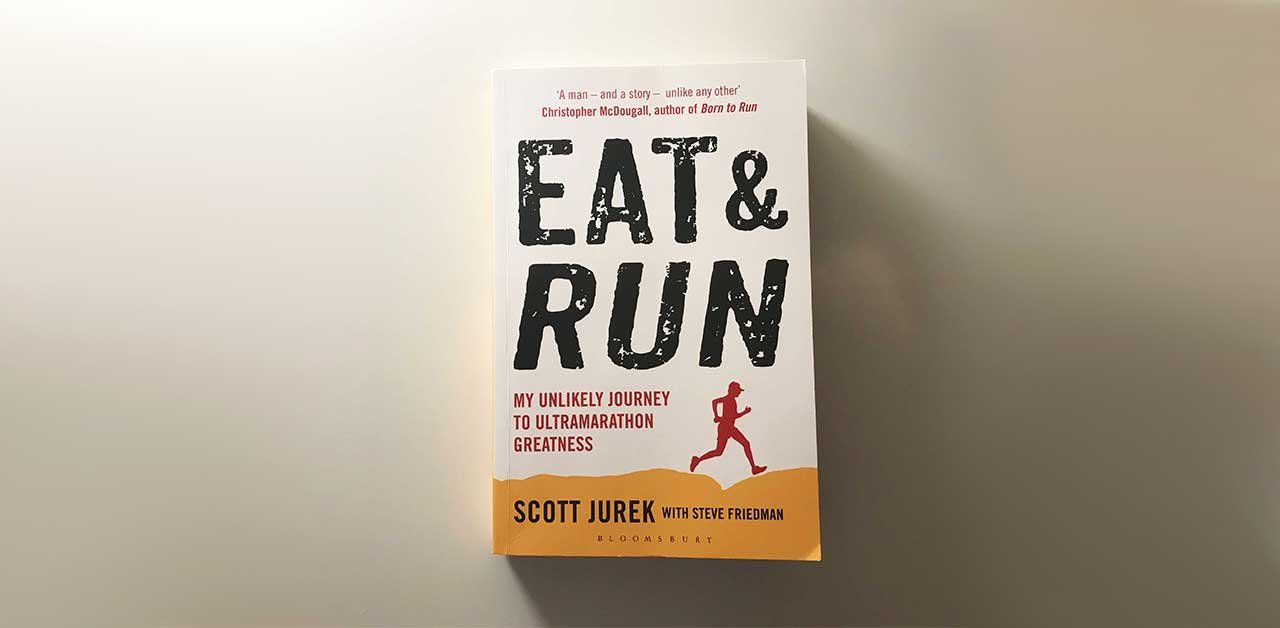 Eat & Run by Scott Jurek is an insight into the journey, mind, and childhood of the ultra-running legend. What is seemingly a book about running is about so much more, including Scott's difficult childhood, closest friendships, finding the true meaning behind running, and "just doing things," as Scott and his Father would put it. 
To put it simply, Eat & Run is an insightful autobiography mashed up with ultra running race recaps, invaluable running advice, and vegan recipes with a sprinkle of sincerity throughout. 
*This post contains links to Amazon. As an amazon associate, we will earn a small percentage on qualifying purchases. Find out more here.
What is Eat & Run about?
You only ever grow as a human being if you're outside your comfort zone." – Scott Jurek
The first few chapters of Scott Jurek's Eat & Run does a fantastic job of pulling the reader in, discussing his difficult childhood, overall background, how he got started running, and how he was called "pee wee" from a young age. Scott and ghost-writer, Steve Friedman, do a fantastic job of creating and transforming touching moments early-on into a visual masterpiece, allowing us almost to experience the story firsthand. 
From a young age, Scott's mother was diagnosed with multiple sclerosis (MS). Consequently, Scott found himself spending less time playing, or "being a kid," so to say, and more time doing chores, cooking, and cutting wood in the back garden. Early-on, Scott took up skiing and started running to improve his ski-fitness during the off-season. It was here he met who would become one of his closest friends and training partners for years to follow, known as Dusty. 
Practically under Dusty's wing, Scott begins to run longer distances with his new training partner, logging miles in the double digits from a relatively young age. Without a doubt, this is a key contributing factor to Scott's ultra-running success today, preparing both his mind and body for the torture, sheer distance, and mental agony ultra-running entails. 
Throughout the book, Scott is continuously referencing other books, some about running, others about wider issues and general life. It is made clear early-on that Scott loves to read, and this is made further evident by the excellent storytelling Scott immerses us in from the very beginning. If I were to compare this to any other book, it is no doubt Born to Run by Christopher Mcdougall. In fact, Scott is even featured in the book and touches upon this himself in Eat & Run. 
The latter half of Eat & Run 
I found the latter half of the book the most insightful and 'human-like.' Scott opens up about the passing of his mother, his divorce, trials of friendship, the loss of a great friend, and his journey of becoming lost in a sport he once loved. In a mission to re-connect to his mother and to find himself and what Scott once lost in such an isolated sport, Scott and a good friend and fellow ultra-runner, Joe, embark on a thirty-plus hour run around the Tonto Trail in the Grand Canyon. The run saw Scott and Joe surpassing thousands of feet in elevation, with far too little food, and only the sheer determination to finish in honour of his mother. 
It is here Scott finds what he's been looking for: the reason why he runs, re-igniting that spark that once blew out not so long ago. With his newly paired motivation and sense of identity, Scott attempts a new feat: a 24-hour ultra-running race in an effort to chase the American record at the 2010 IAU world 24-Hour championships in France.
The epilogue provides a heartfelt close to the book, wrapping up Scott's professional ultra-running career thus far, and reminiscing about past memories, as previously mentioned in the book.
Is it a cookbook or a running book?
Throughout Eat & Run, after every chapter, there is either a snippet of useful running advice, mainly targeted toward beginner runners, or a recipe for a delicious and hearty vegan meal. As someone who isn't vegan (at the time of writing this…) I found myself brushing over these pages, reading the first few recipes, and more or less skipping the rest entirely, afraid of breaking the immersion and determined to continue the story Scott tells so well. However, what was I expecting, the book is called: "Eat & Run…"
What started out as a running book slowly turned into a cookbook. However, this isn't necessarily a bad thing. In fact, if anything, for a wide percentage of readers this will likely provide you with a reason to pick the book back up, or perhaps put it down mid-read to experiment with one of Jurek's dishes. If you're already vegan, vegetarian, or are considering to switch to a plant-based diet then Eat & Run will prove a useful and timeless resource, likely finding itself neatly tucked away on a shelf in the kitchen once you're done with your first read.
Every single one of us possesses the strength to attempt something he isn't sure he can accomplish. It can be running a mile, or a 10K race, or 100 miles. It can be changing a career, losing 5 pounds, or telling someone you love her (or him)." – Scott Jurek
Eat & Run by Scott Jurek: to read, or not to read?
Eat & Run is not just a book about running; it's an excellent and well-crafted story detailing Scott's earliest memories, his background and how he started running, countless race re-caps, invaluable running tips and advice, and various other insightful and exciting experiences crammed into 260 pages. 
In some ways, Eat & Run is similar to Finding Ultra by Rich Roll, both detailing early childhood, their introduction to sport, and later transcending into race recaps and less so training. In both books you'll also find countless vegan recipes (more so in the appendix of Finding Ultra), presenting an excellent plant-based resource and cookbook for those looking to go vegan or vegetarian, or perhaps have already made the switch.
Scott does a fantastic job articulating his no doubt impressive ultra-running career, sharing his highs and lows of some of the toughest ultra running events the world has to offer. 
Whether you're a veteran ultra-runner, a recreational runner who enjoys parkrun every Saturday, or are more into cooking; there's something for everything in Eat & Run by Scott Jurek.
Sometimes you just do things." – Scott Jurek
Looking for something a little different? Check out our post on the best running books to find something that's more to your liking.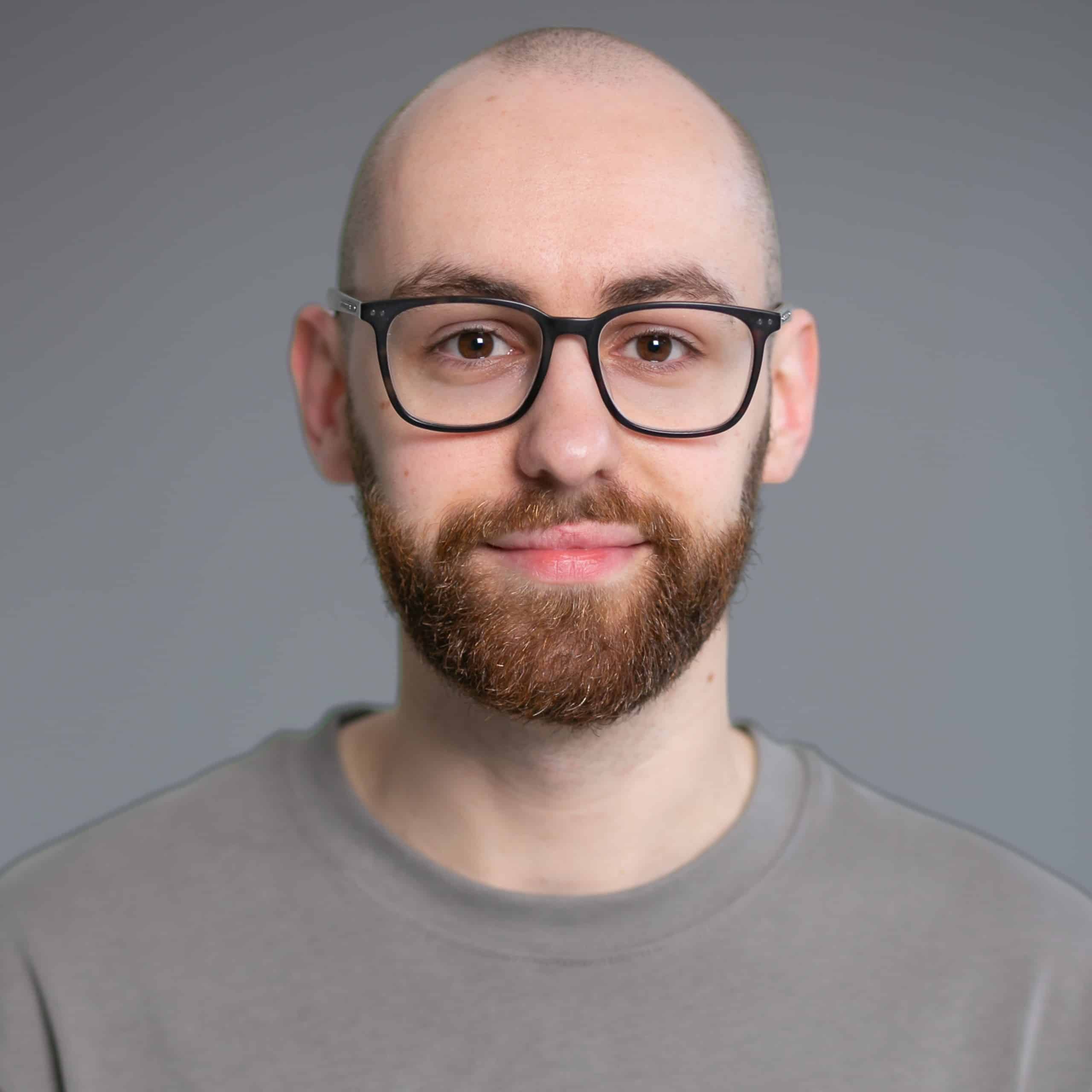 Matthew is an avid runner, freelance writer, Durham University graduate, and the founder of Running101.