Shoe Dog: A Memoir by the creator of Nike book review 
About the author: Phil Knight is the co-founder of Nike, alongside famous track coach, Bill Bowerman. Knight is the previous chairman and CEO of Nike, and once a student and athlete for the team at Oregon University in the United States.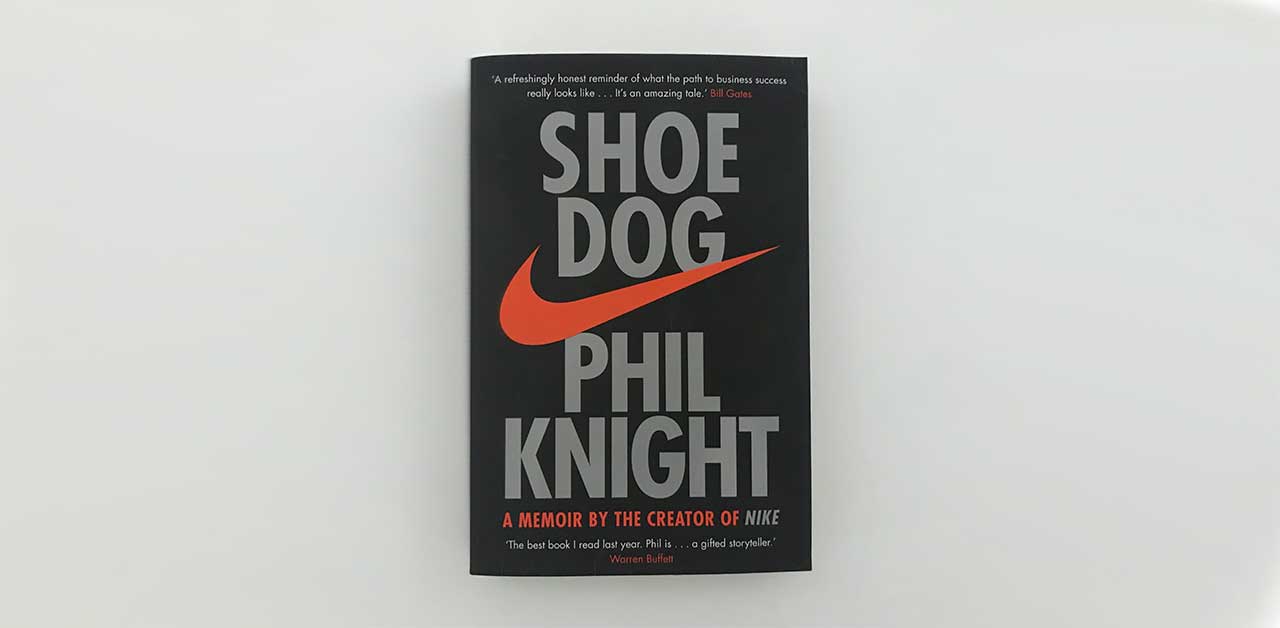 *This post contains links to Amazon. As an amazon associate, we will earn a small percentage on qualifying purchases. Find out more here.
Shoe Dog: A Memoir by the creator of Nike is the true story of how Phil Knight started the company Nike, previously known as Blue Ribbon Sports. With a fifty dollar loan from his father and the world's ambition at his feet, Knight began importing and selling Japanese footwear, known as the Tiger's from the boot of his Plymouth Valiant at track meets and sporting events. Fast forward almost sixty years, and Nike is one of the world's most recognisable brands, the pinnacle of footwear fashion, and home to the famous Nike swoosh we all know and love.
This running book review is slightly different from the others we've previously covered, including Finding Ultra by Rich Roll and Eat & Run by Scott Jurek. Instead, Shoe Dog is a business memoir from the largest sporting brand in the world, so we just had to cover it. Whether you're a fan of memoirs or not, you don't want to miss out on this humbling and insightful story.
"I wanted to build something that was my own, something I could point to and say: I made that. It was the only way I saw to make life meaningful." – Phil Knight
What is Shoe Dog about? 
Looking at the title of Phil Knight's book, you may be wondering: what exactly is a shoe dog? A shoe dog is someone interested in and devoted to designing, selling, or buying shoes. You may know a shoe dog yourself, however, to say Knight and his track coach, Bill Bowerman were shoe dogs is somewhat an understatement. 
After Knight graduated from the University of Oregon, he began an MBA at Stanford University. During this time, his final year project was focused on the concept that running shoes could be produced in a better way. Wrapping up his MBA, Knight travelled the world and later decided to act on his proposal, borrowing fifty dollars from his father and launching Blue Ribbon Sports.
Shoe Dog is the inside story of the very rocky road to business success, from struggling to secure bank loan after bank loan to intense lawsuits and a fall out with the original Japanese supplier. Throughout, Knight is brutally honest and openly transparent of both Nike's success and failures along the way to the global brand that they are today. 
"I refused to even consider ordering less inventory. Grow or die, that's what I believed, no matter the situation." – Phil Knight
A combination of luck, undeniable hard work, and relentless persistence 
Nike would not be where it is today without a combination of luck, undeniable hard work, and relentless persistence from both Knight and the team of the global sporting giant. The same applies to Bill Bowerman, the famous American track and field coach who was well-known for the invention of the popular waffle shoe design first created in his garage. Bowerman first met Knight through the University of Oregon where Knight was one of his athletes. 
Bowerman would create, modify and test running shoes on some of his runners, with Knight being one of these guinea pigs. Little did Knight or Bowerman know that just a few years down the line, they would partner up and form one of the world's biggest brands with one of the most revolutionary shoe pattern designs, in which Bowerman ruined his wife's waffle iron back in the 1970s. However, whether or not he replaced the potential wedding gift is still a mystery.
One of the more interesting topics within Shoe Dog is how the famous Nike Swoosh came about. Knight paid an art student at the University of Oregon $35 to create a logo, something to compete with Adidas and that represented movement. At the time and after many re-designs, Knight said, "It'll have to do." However, had no idea just how popular it would become. 
There is a similar story regarding the Nike name; you might not believe that Nike may have been called Dimension Six instead, amongst other suggestions. Luckily, however, Knight's combination of accountants, track runners, and other professions who worked for him at the time swayed against this name last minute, the rest is history. 
Did you know the word Nike means "the winged goddess of victory" in greek methodology? 
"If you're following your calling, the fatigue will be easier to bear, the disappointments will be fuel, the highs will be like nothing you've ever felt." – Phil Knight 
Transparency and honesty throughout Shoe Dog 
As previously mentioned, Knight is openly transparent and honest throughout Shoe Dog. This makes it super easy to read; it's insightful and different from any other memoir. It's very easy to picture each scene Knight sets, joining him on the emotional rollercoaster of creating and somehow keeping alive Nike from the very beginning when all the odds were stacked against Phil Knight and his team.
In fact, Knight even mentions how he didn't manage a successful work-life balance, not spending nearly enough time with his family and spending countless hours sitting in his recliner, just like his father thinking up business plans and at times criticising his approach to business.
Is Shoe Dog worth reading?
I'll refrain from mentioning specifics as I don't want to spoil this excellent read. Whether you're a fan of business memoirs or just wish to learn how Nike came to be, Shoe Dog is a book you should definitely add to your reading list. 
Phil Knight is an excellent storyteller; the whole book is grabbing, exceptionally well told, and emotional in the right places. If you're looking to get the waterworks going, the final chapter is a particularly tough yet heartwarming read.
So, if you're considering picking up a copy, "just do it," as Knight would say. You won't regret it.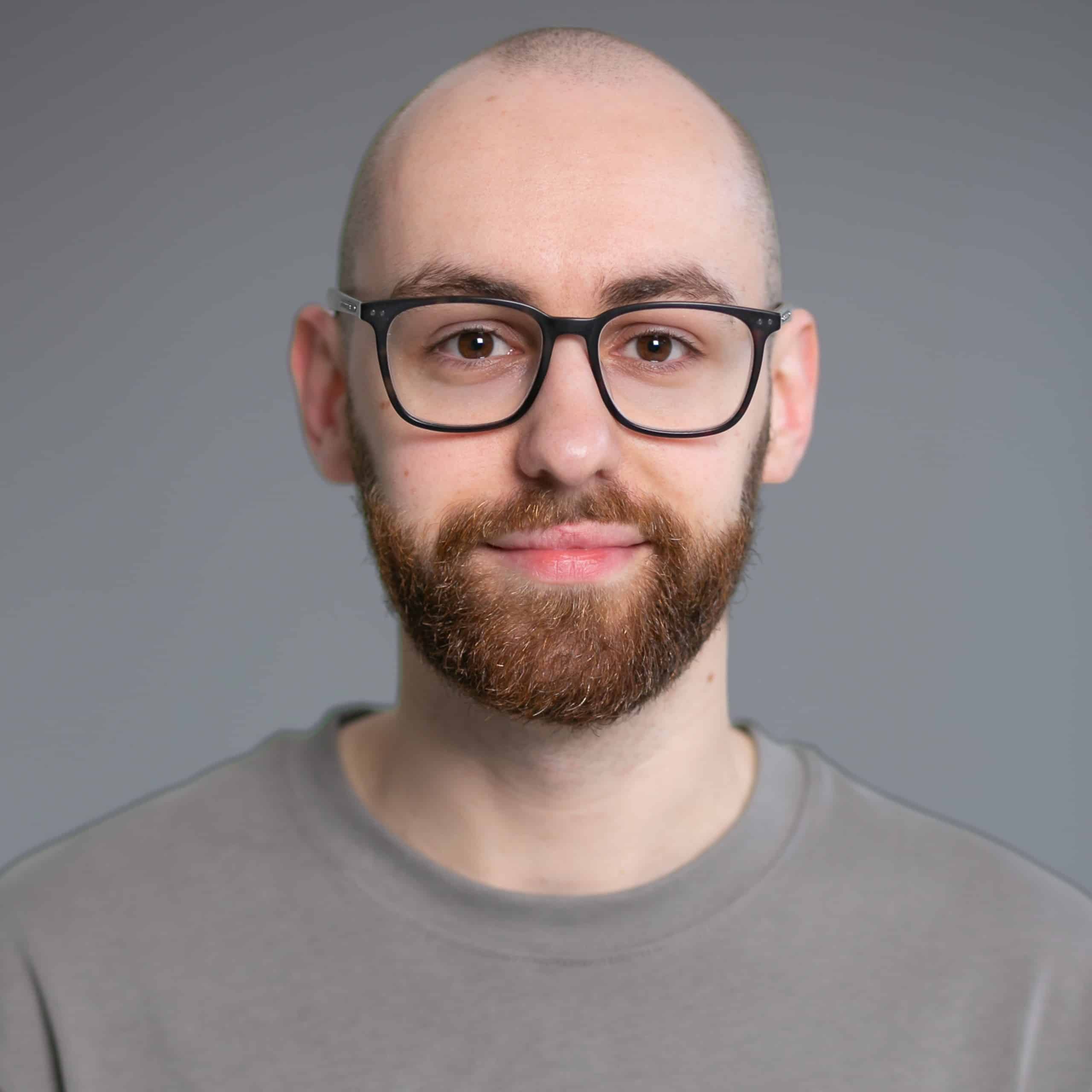 Matthew is an avid runner, freelance writer, Durham University graduate, and the founder of Running101.