Triathlon: everything you need to know as a beginner
Looking to compete in your first triathlon? Here's what you need to know.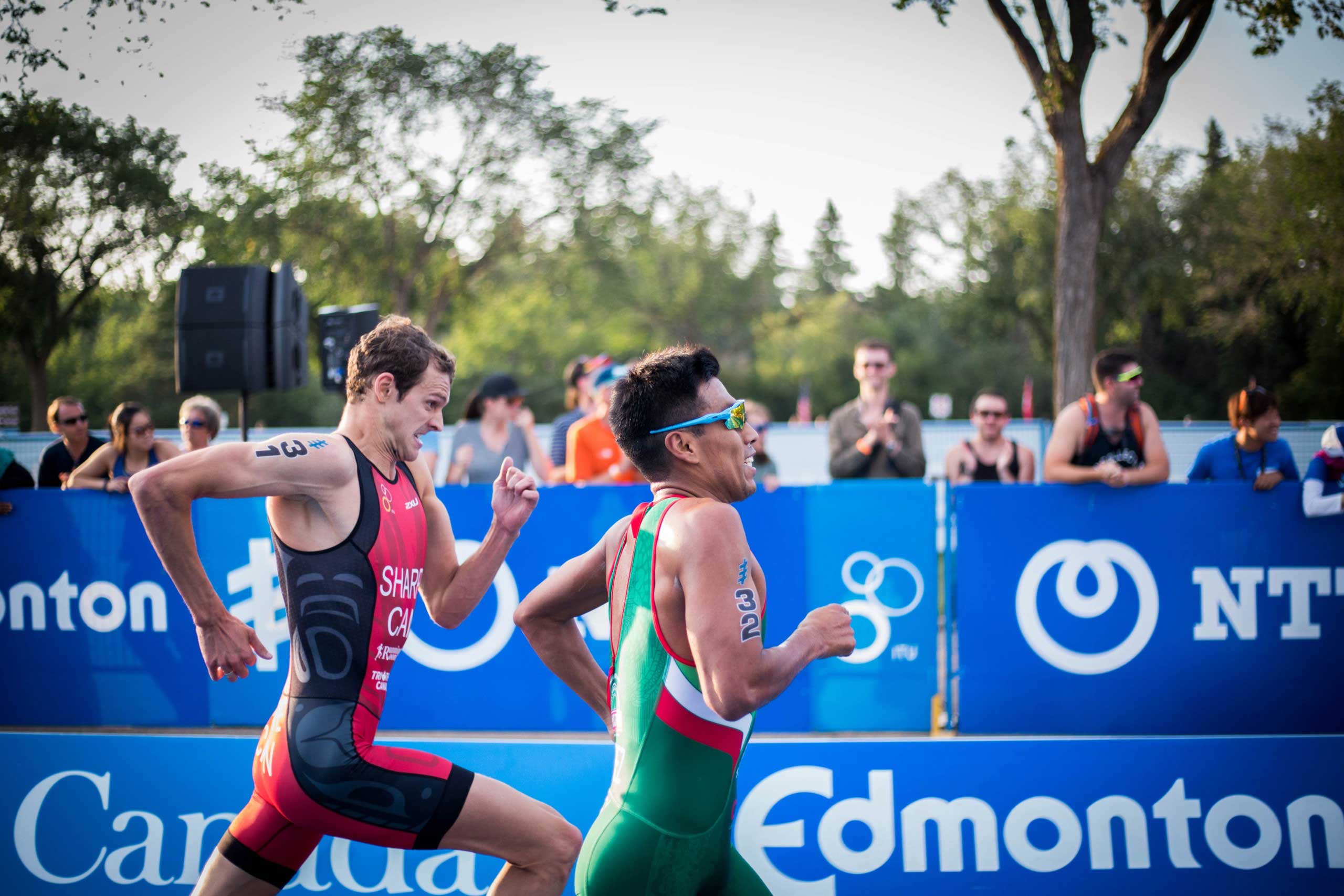 Chances are, you've heard of triathlon. If for some reason you haven't, and you're not entirely clued up on the sport, triathlon is the combination of three individual sports combined into one individual race. These sports are swimming, cycling, and running, performed in that exact order. 
As well as including three different sports, competitors can compete over six different distances. The most popular include the standard Olympic distance, the sprint triathlon, and the half and or full ironman distance. 
While each distance presents its own unique challenges, training for any distance of triathlon is relatively similar. You will be required to train three individual sports and ideally a gym session at least once per week.
What makes triathlon interesting is the increased intensity of three different sports alongside the environmental impact on competitors. Competing over such a long duration, you must set out a plan early and stick to it.
This remainder of this article will cover what exactly triathlon is, the different distances available, how to begin training for a triathlon, what gear you need to get started, and so much more! 
What is triathlon?
As we've already discussed, triathlon is the combination of running, cycling, and swimming. Possibly one of the toughest sports you can compete in, triathlon is no joke, and neither is the training. 
What are the different triathlon distances?
There a variety of different adult triathlon distances available to suit all kinds of abilities. These include:
GO TRI distances (these are dependant on the venue)

Super sprint distance (400m swim, 10km bike, 2.5km run)

Sprint distance (750m swim, 20km bike, 5km run)

Standard (Olympic) triathlon distance (1500m swim, 40km bike, 10km run)

70.3 half-ironman distance (1.9km swim, 90km bike, 42km run)

Full Ironman triathlon distance (3.8km swim, 180km bike, 42km run)
As a beginner, we recommend competing in the standard or sprint distance triathlon. These are the least challenging (if you can say that?), and easiest transition to triathlon for newcomers to the sport.
Often, experienced triathlon runners and professionals will compete over short and long distances. The standard distance is used for Olympic events while sprint distances are great for those looking to challenge their limits in a particularly fast-paced all-out race.
What gear/equipment do you need to train for a triathlon?
Now that you know what distances are available, you're probably wondering what gear you need to get started. As triathlon involves swimming, cycling, and running, it should come as no surprise that you'll need a bike, a pair of running shoes, and a swimsuit at a bare minimum. 
As well as these essentials, there is also one piece of kit which you should definitely look to invest in, a tri-suit. Tri suits are basically a one-piece outfit for your entire triathlon. This cuts down your transition periods dramatically as you're not messing around removing and adding on layers of clothing.
We've gathered together our two top tri-suits for you to choose from for both men and women. 
*This post contains links to amazon. As an amazon associate, we will earn a small percentage on qualifying purchases. Find out more here.
Foxter active Men triathlon suit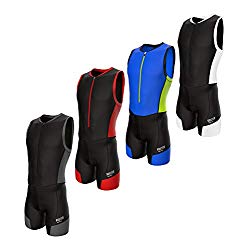 RunBreeze triathlon suit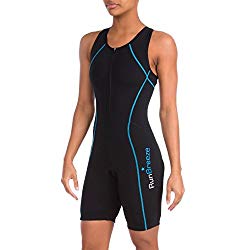 As well as this, we've also broken what gear you'll need as well as a few extras for each individual sport to make it that little bit easier.
Swimming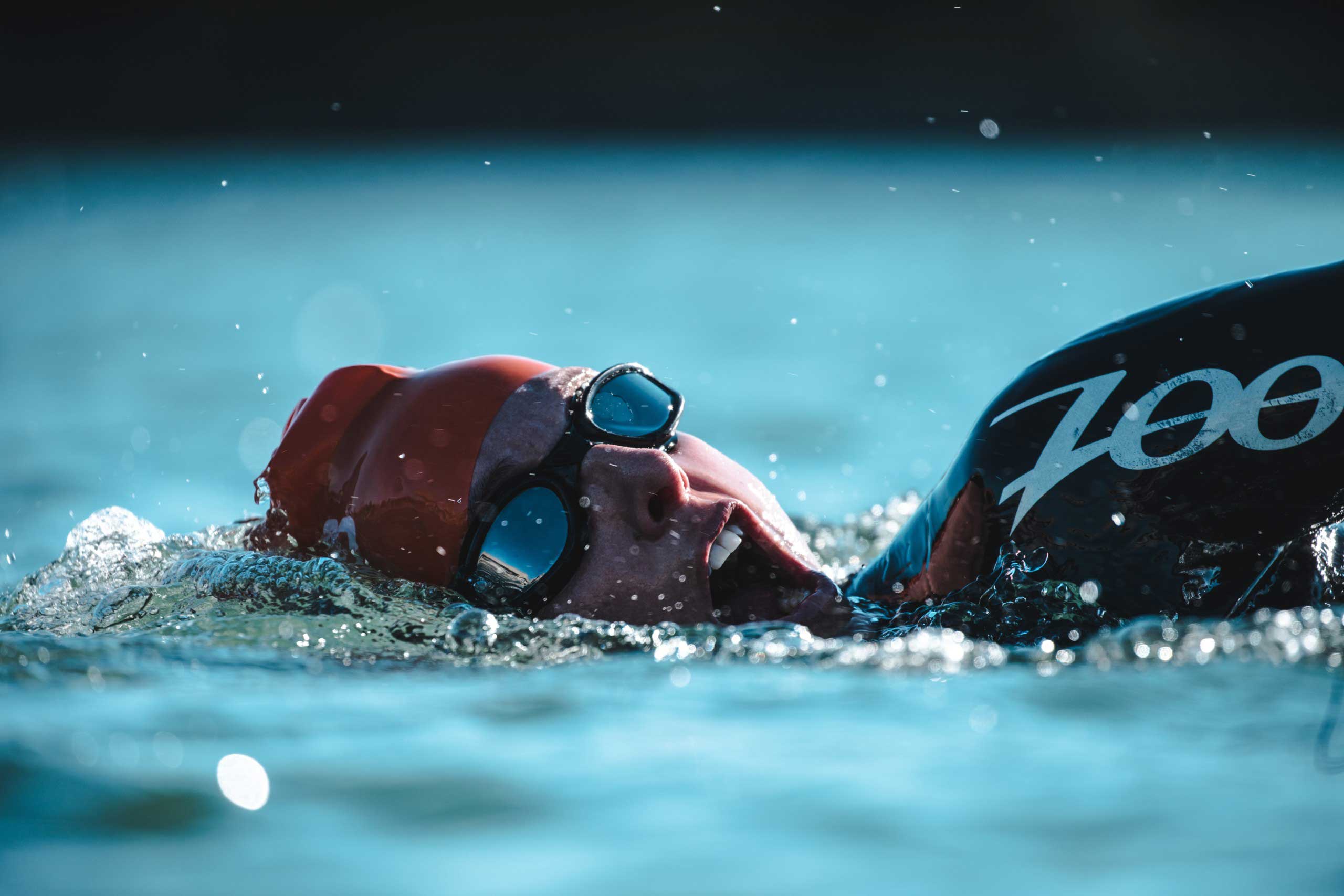 For swimming, all you'll need is a pair of swimming goggles and a swimming cap, at least for now. 
Here are our top picks:
Swim elite silicone swimming cap for men, women, children (unisex)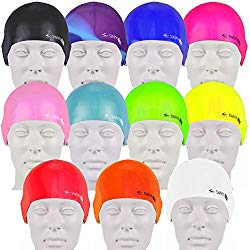 Click here to buy now via Amazon!
TOPLUS swimming goggles for men, women, children (unisex)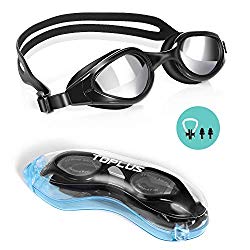 Click here to buy now via Amazon! 
Cycling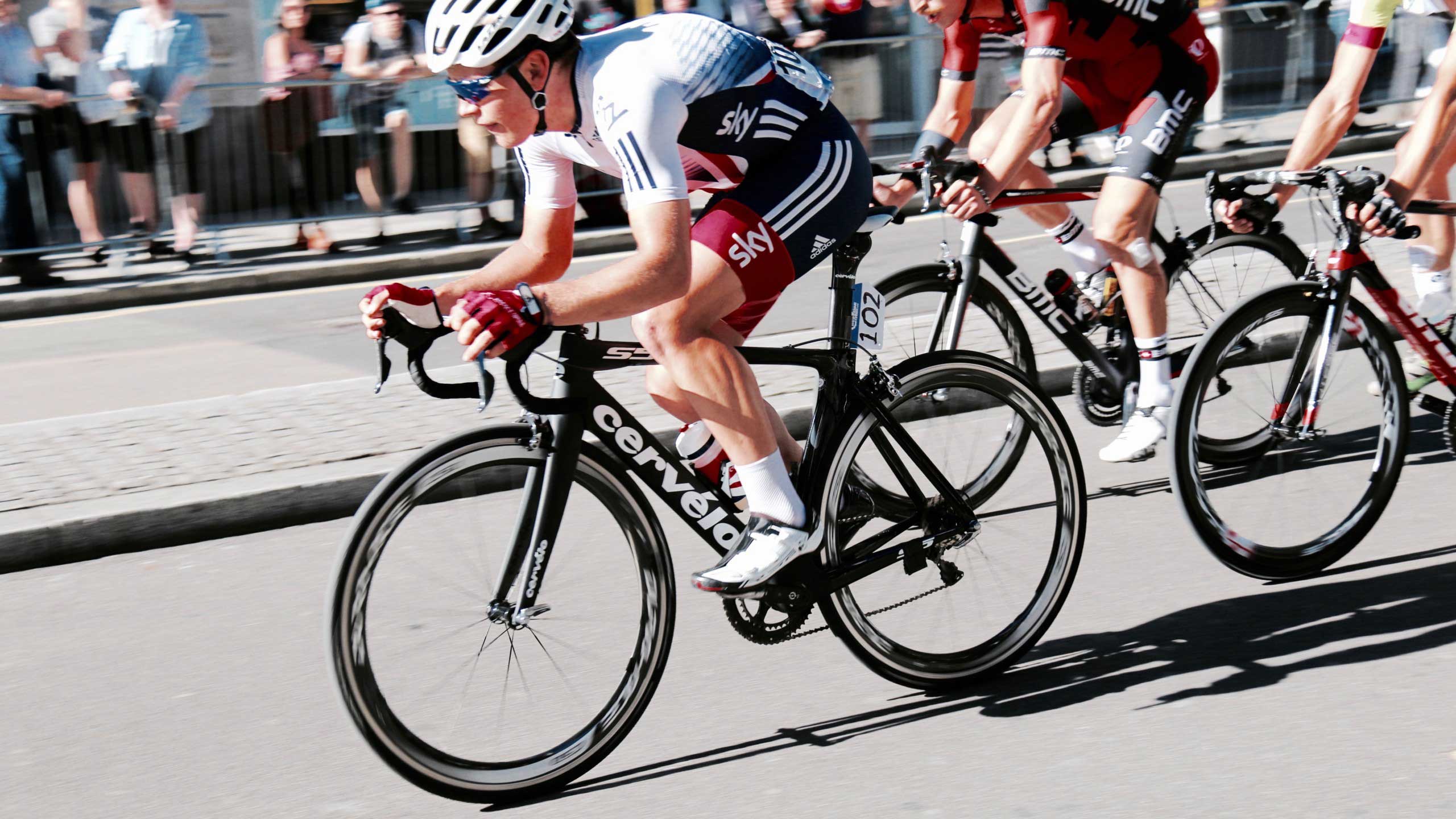 You're obviously going to need a ride. However, which sort of bike should you invest your hard-earned cash into? 
You've got two choices – a standard road bike or a triathlon bike. Triathlon bikes have a much larger seat tube angle to increase aerodynamics to improve speed while racing. Road bikes, however, don't have such a large angle and are not designed for racing, so to say.
While either will do, we do suggest investing in a triathlon bike if you can afford to do so. However, if not a road bike will do just fine for now! 
If you're looking for a more aggressive triathlon bike for racing and are willing to stretch your budget, we recommend checking out rinasclta cycling and their rinasclta carbon triathlon frame.
Running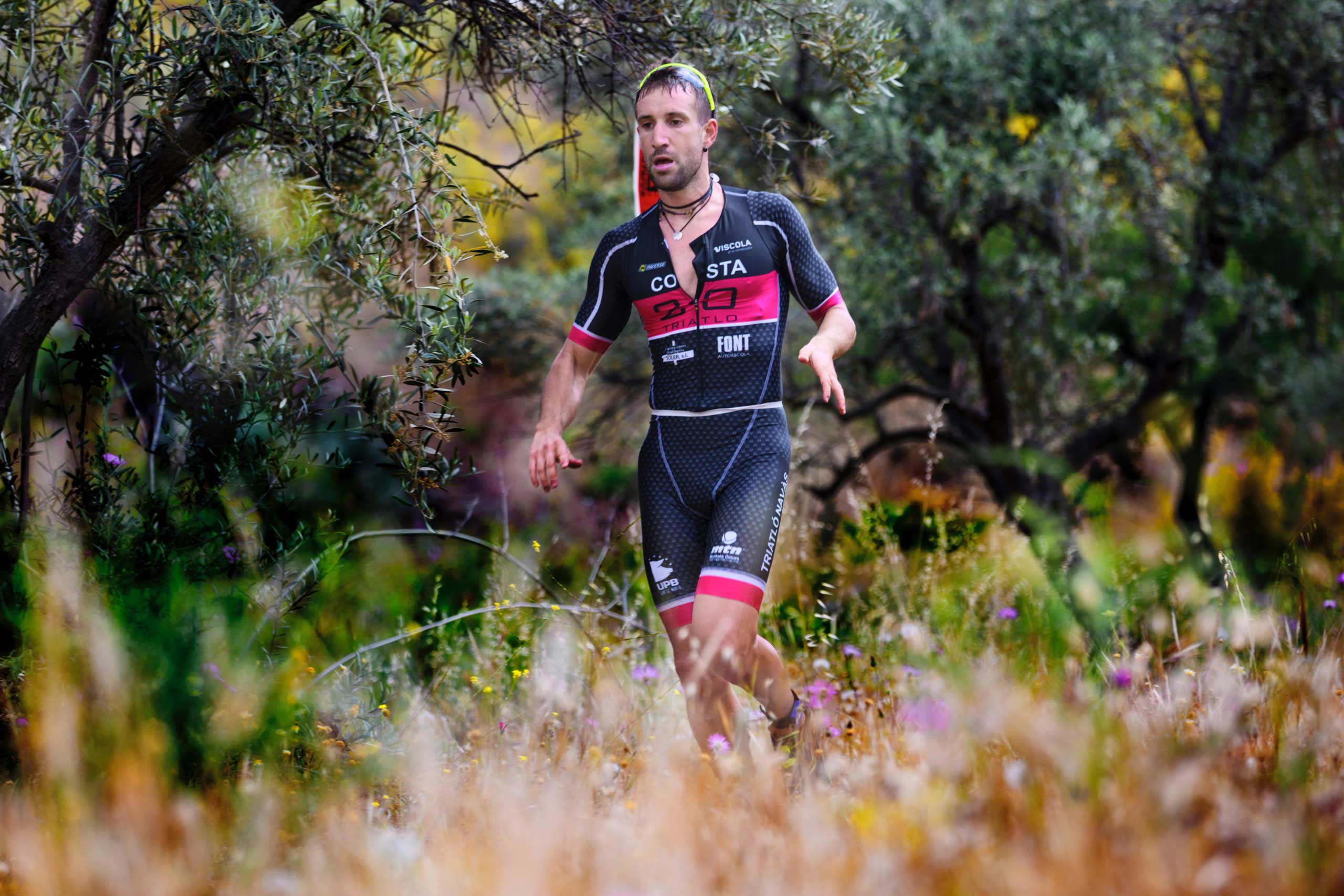 Just like swimming, you won't require much gear for running. At the very least we suggest investing in a pair of cushioned running shoes for training and a pair of tri-shoes for racing.
Your regular training shoes should contain more cushioning than your racing shoes to reduce your risk of injury while logging mile after mile. 
We've gathered together a pair for training and a pair of tri-shoes for racing, ideal for beginners to the sport.
ASICS Men's Gel-Pulse 10 running shoes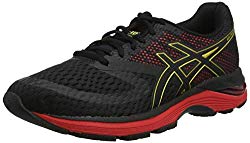 Click here to buy now via Amazon!
ASICS Women's Gel-Pulse 10 running shoes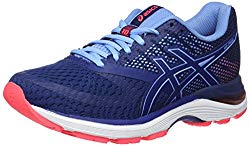 Click here to buy now via Amazon!
ASICS Gel-Noosa Tri 11 Men's running shoes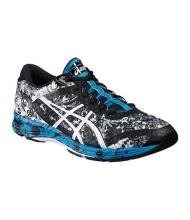 Click here to buy now via Amazon!
ASICS Gel-Noosa Tri 11 Women's running shoes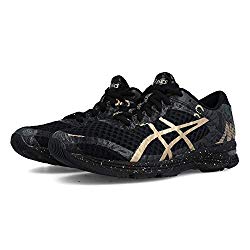 Click here to buy now via Amazon!
What diet should I be following?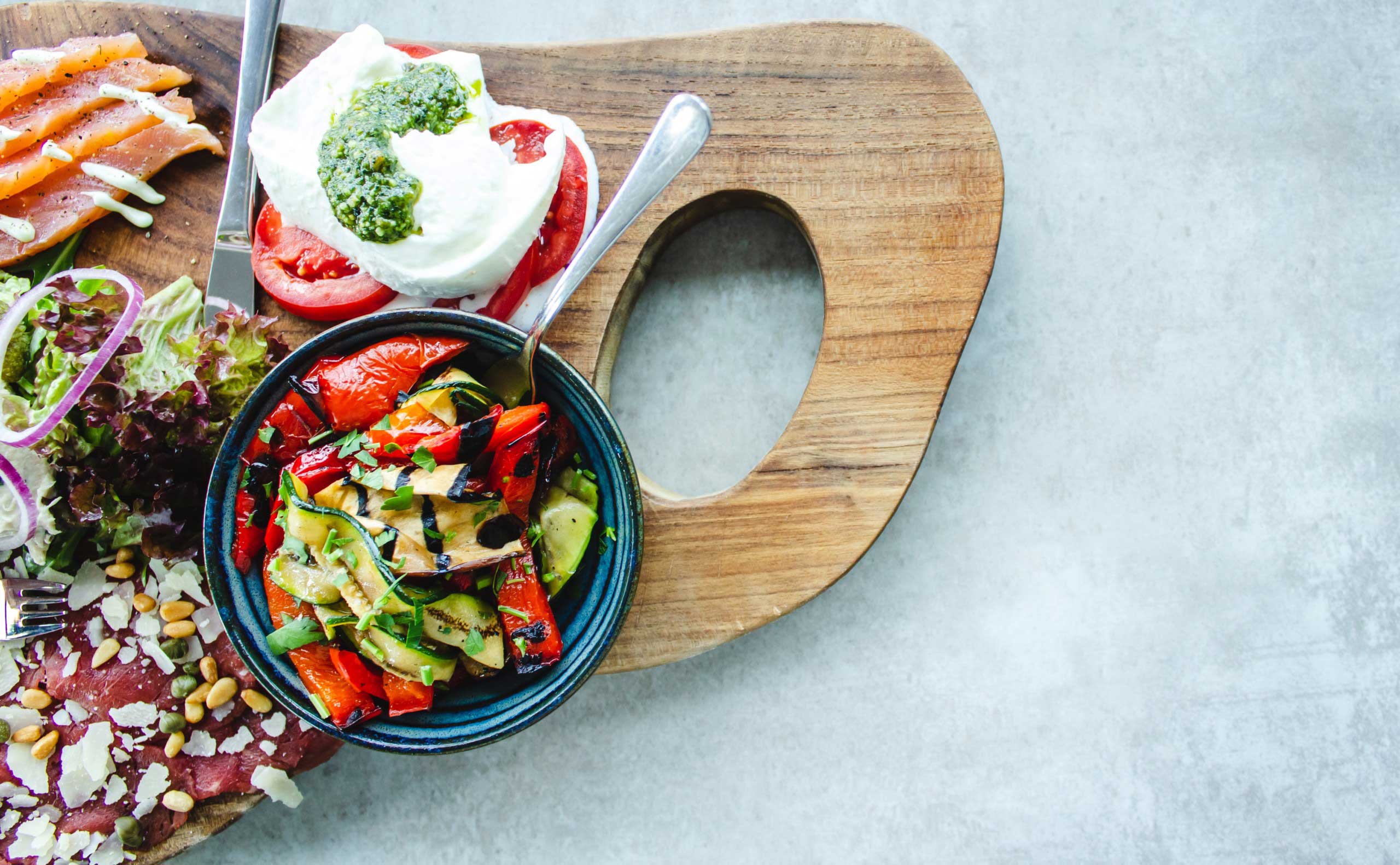 Due to triathlon including three different sports, it's essential to make sure your diets in check to meet the demands of training. 
As a general rule of thumb, you want to make sure you're eating plenty of carbohydrates, proteins, healthy fats, and veg.
If you're training more than one discipline a day (cycling, swimming, running, and a weights training session), then you'll want to make sure you're eating a sufficient amount of protein. 
Protein is vital to repairing and rebuilding our muscle cells, too little, and your recovery time will suffer. Similarly, eating too few carbohydrates and vegetables will leave you lacking the energy to train and perform everyday tasks. 
If possible, it's recommended to consume some form of protein within 30-minutes of finishing your workout. This can be in the form of a shake, meal, or other supplement if needed. Consuming protein within this 30-minute period kickstarts our recovery, preparing us for our next session while increasing our currently drained energy levels.
Related: How to recover after a run or race.
How do you train for a triathlon?
With there being three different disciplines to train for, it's essential to train each of these equally. Training one discipline too frequently will result in you being weaker in other areas – a recipe for an awful first triathlon. 
Yet, there is an exception. If you have previously trained one of the three individual sports before and have greater fitness in this discipline, it may be beneficial to train the other two disciplines more often at the beginning.
For example, if you currently run five times a week, your running fitness will naturally be much greater than say your fitness in swimming or cycling, especially if you rarely train in these two disciplines.
Developing yourself to be as equal as possible in all three disciplines will allow you to become a faster, stronger, an all-round better triathlete.  
Once you're fairly even in each discipline or if you're a complete beginner to all three disciplines, you should look to train each discipline a minimum of once and up to two times per week. However, it should be noted that you should increase your training from one to two sessions per discipline gradually to reduce your risk of injury.
Related: How to become a better runner: 7 tips for beginners.
Hitting the gym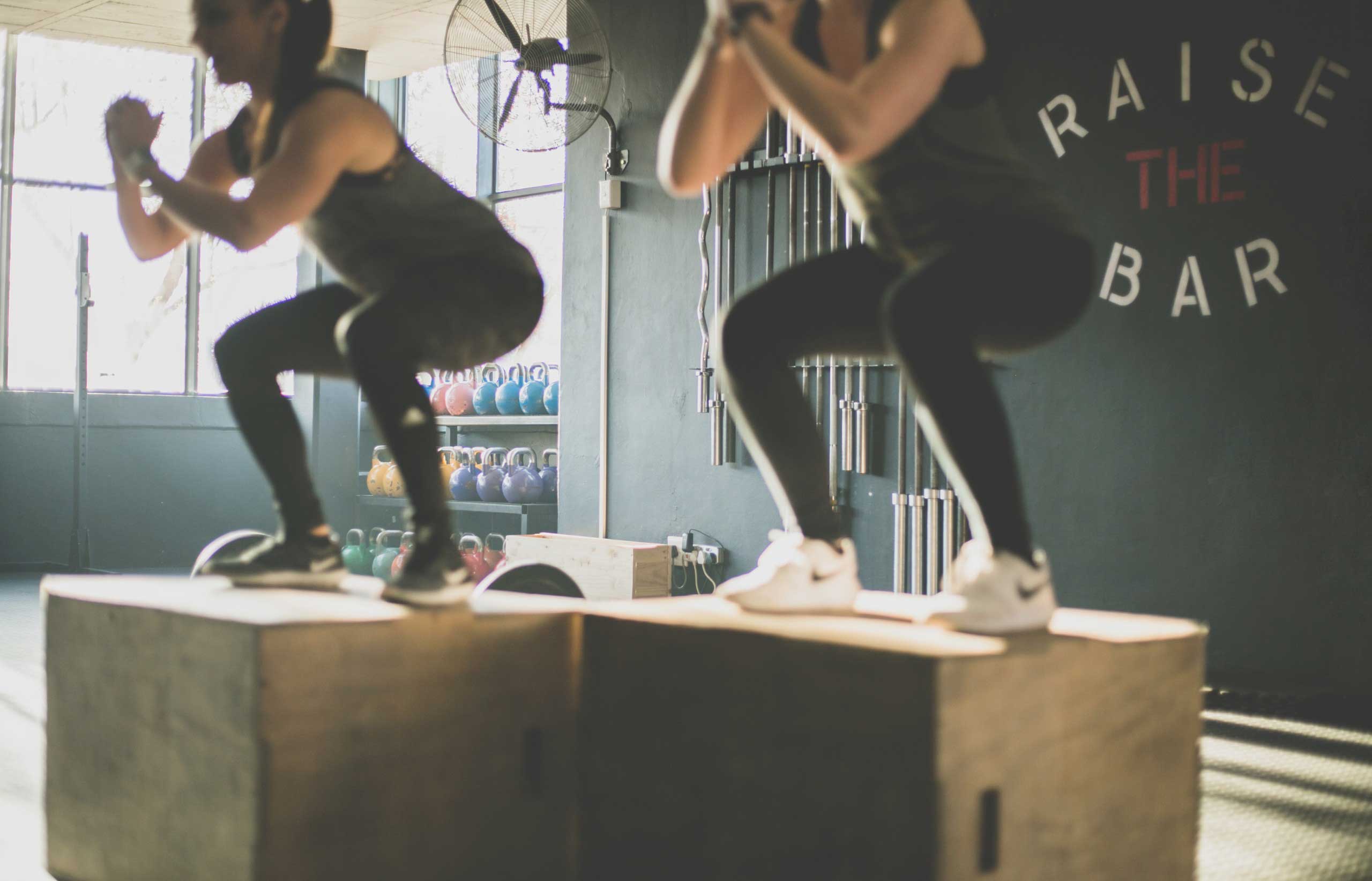 As well as training for swimming, cycling, and running once or twice a week each, if possible you'll also want to include a weights session. Weekly strength training will allow you to work on muscular imbalances while developing triathlon-specific strength. This will reduce your risk of injury while improving each aspect of the sport without directly training them.
In the gym, you should also focus on training your core. Not only is a six-pack aesthetically pleasing, but it's also extremely functional for all three disciplines. A strong set of abs will improve your form in all three sports while reducing your risk of injury. Popular core moves you may wish to incorporate include: 
Plank

Crunches

Shoulder taps

Russian twists 

Leg raises 
Related: 6 Core exercises for stronger, injury-free running.
For best results, we suggest following a proper beginner triathlon training plan like this one here, or alternatively training a triathlon-specific coach. 
Mastering the 'transition'
Whatever triathlon distance you choose to compete in, there will be a total of two transition periods. These are after the swim when you switch to your running gear and following your run once you transition to the bike. Mastering your transition between each station will cut valuable seconds or even minutes off of your personal best.
Related: Chasing a personal best? Here's 5 tips to help you run faster.
 Here are a few tips to improve your triathlon transition:
Practice your transition beforehand

Wear minimal gear 

Run with your bike 

Invest in a tri-suit to prevent changing at each station 

Attach gear to your bike 
A final thought
Training for a triathlon is no easy feat. It requires a huge time commitment, motivation, and the desire to push your body to new limits. 
Before beginning your first triathlon, it's worth investing in a few pieces of kit to make your training that little bit more enjoyable as well as injury-free. We suggest purchasing a well-cushioned pair of running shoes, a pair of tri-shoes, a road/tri bike, a tri-suit, some swimming goggles, and a swimming cap as a bare minimum.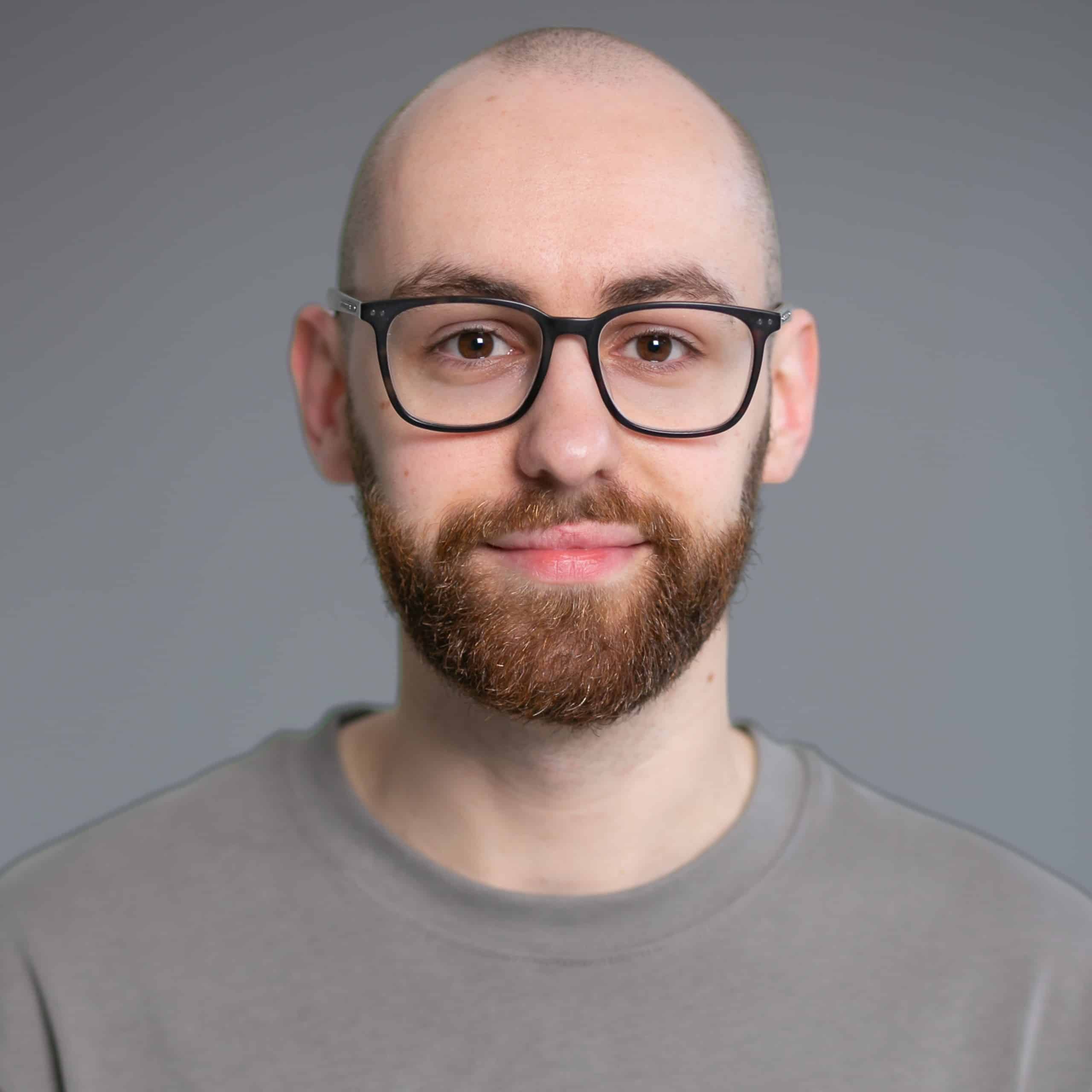 Matthew is an avid runner, freelance writer, Durham University graduate, and the founder of Running101.