10 Best running gifts for him on a budget
Ten great running gifts for him regardless of your budget.
Struggling to find that perfect running gift for that runner in your life? Or maybe that runner is you? We've gathered together ten best running gifts on a budget that any runner would be more than happy with!
Whether shopping for a birthday, father's day, Christmas or any other occasion, there's plenty to choose from for that avid runner.
This post contains links to amazon. As an amazon associate, we will earn a small percentage on qualifying purchases. Find out more here.
1. Core balance foam roller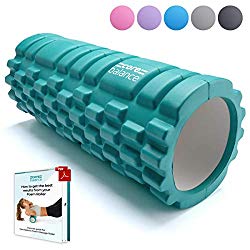 A foam roller belongs in each and every runner's arsenal. Foam rolling is essential to reducing our risk of injury and speeding up our recovery time between runs and workouts. Coming in five different colours, you're sure to please that runner in mind.
2. Sports medal holder display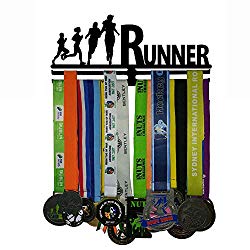 This race medal holder display is perfecting for showcasing those proud racing moments. Holding up to thirty medals, this holder should keep any runner occupied… at least for a while.
3. Spikey massage ball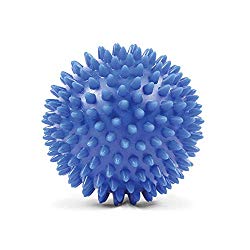 Key features:
Myofascial release 
Pain reduction 
The spikey massage ball is a must-have for all runners and gym-goers alike. Easily stored in a gym bag, the spikey massage ball is great for increasing circulation to the feet, rolling out tight areas, and protecting against common injuries such as plantar fasciitis.
4. Mpow Wireless Bluetooth earphones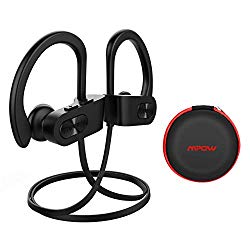 Sweat-proof material
Up to nine hours of battery life 
Shallow ear design for increased comfort 
These Bluetooth earphones are specifically designed for running and working out. With a snug-shallow ear design, sweat-proof material, and up to nine hours of battery life, these earphones are a perfect gift for him.
5. Runner's racebook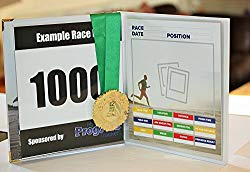 This runner's racebook holds up to thirty race numbers, records all race times, positions, and distances in one safe place. Stored in one convenient location, this makes for a perfect running gift. Especially if they're an avid racer. Consider it a challenge to fill the book as fast as possible, skyrocketing their running progress at the same time!
6. Strava running mug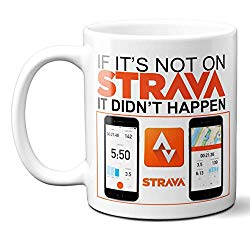 All runner's rant and rave about Strava. With the common phrase thrown around of 'if it's not on Strava, it didn't happened.' You can now boast about your running success while enjoying a nice hot cup of tea. Perfect.
7. Cotill men's running socks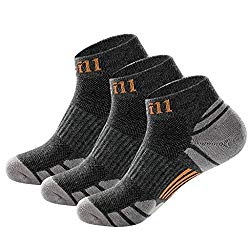 Key features:
Perfect for beginners
Optimum cushioning throughout the sock
Sweat-wicking material to prevent blisters while increasing comfort 
High-quality running socks such as these are excellent for protecting against blisters, increasing comfort, and even improving cushioning while running. These socks are sure to provide comfort all day long while enhancing that running experience. You really can't go wrong with buying socks. Especially running one's.
8. Mpow running armband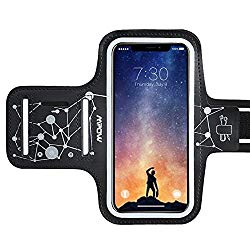 Key features:
Waterproof case 
Can store valuables 
Compatible with both iPhone and Samsung devices 
This Mpow running armband is compatible with both iPhone and Samsung devices. Utilising a waterproof case, this armband is perfect for running in the rain. This armband can also double up to hold any money, keys, or valuables you may have with you on your run. An essential for all runner's, especially if they listen to music while running.
9. Nike classic beanie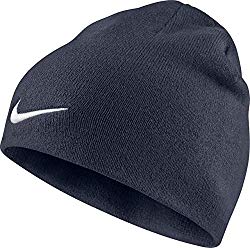 Key features:
Reflective detailing for increased visibility
You can't go wrong with a Nike classic beanie. Perfect for winter running or even wearing around town, this beanie is super versatile. Including reflective detailing, this beanie is great for staying safe and being seen by traffic.
10. USB rechargeable running headtorch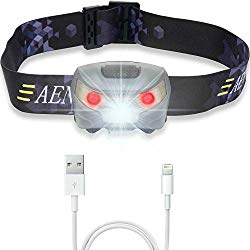 Key features:
Perfect for beginners with an affordable price tag
USB rechargeable 
150m visibility
2000 + positive reviews on Amazon 
A running headtorch is a must-have for all runner's come winter. Essential for staying safe and remaining visible, a headtorch makes a great gift. Being rechargeable instead of running on batteries, this running headtorch is sure to get plenty of miles out of it. An excellent investment for any runner.
Related: 10 of the best head torches for runners.