15 Best running gifts for him on a budget
Running gifts for him are difficult to find – here's fifteen gift ideas to start.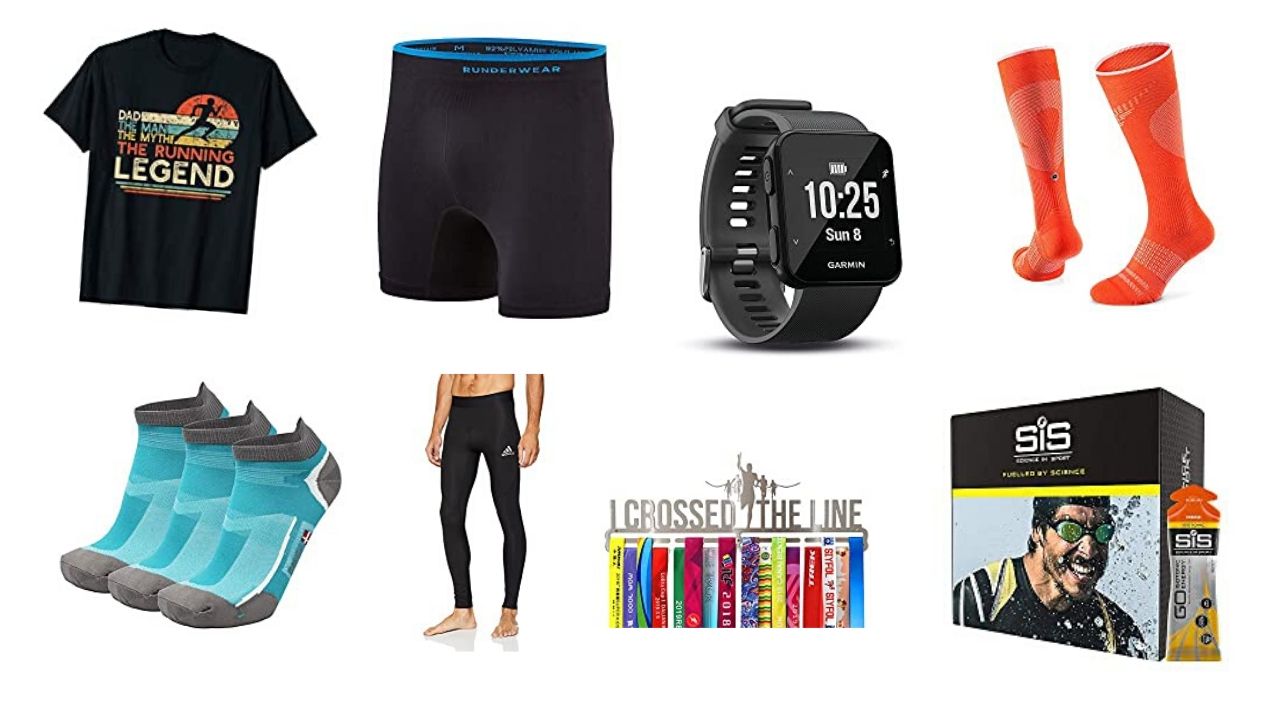 Struggling to find that perfect running gift for that runner in your life? Or maybe that runner is you?
We've gathered together fifteen of the best running gifts for him on a budget, from Bluetooth earphones, running socks, foam rollers, and GPS running watches, there's plenty to choose from.
This post contains links to Amazon and other affiliate sites. As an amazon associate, we will earn a small percentage on qualifying purchases. Find out more here.
1. Core balance foam roller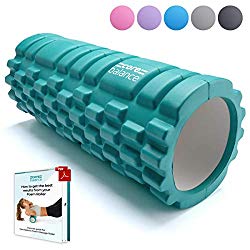 A foam roller belongs in each and every runner's arsenal. Foam rolling is essential for reducing your risk of injury and speeding up your recovery time between runs and workouts.
The core balance foam roller comes in five different colours – sure to please that runner in mind.
2. Wall-mounted medal hanger "I crossed the line"
Key features:
Easy installation (wall mounted screws)
Sturdy and secure design
An inspirational and practical gift 
This race medal holder display is perfect for showcasing those proud racing moments. Easy to install and holding plenty of medals, this is the ultimate running gift for him – whether a beginner or veteran runner.
3. Spikey massage ball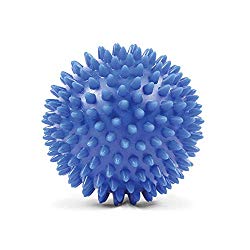 Key features:
Myofascial release 
Pain reduction 
The spikey massage ball is a must-have for all runners and gym-goers alike. Easily stored in a gym bag, the spikey massage ball is great for increasing circulation to the feet, rolling out tight areas, and protecting against common injuries such as plantar fasciitis.
4. Mpow Wireless Bluetooth earphones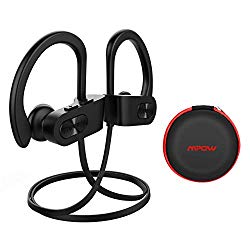 Sweat-proof material
Up to nine hours of battery life 
Shallow ear design for increased comfort 
These Bluetooth earphones are specifically designed for running and working out. With a snug-shallow ear design, sweat-proof material, and up to nine hours of battery life, these earphones are a perfect running gift for him.
5. Runner's racebook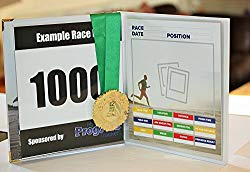 The runner's racebook holds up to thirty race numbers, records all race times, positions, and distances in one safe place.
A perfect running gift – especially if they're an avid racer.
Consider it a challenge to fill in the book as fast as possible, skyrocketing their running progress at the same time!
6. Strava running mug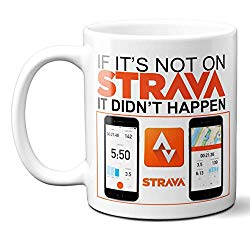 All runner's rant and rave about Strava. With the common phrase thrown around of "if it's not on Strava, it didn't happen". You can now boast about your running success while enjoying a nice hot cup of tea. Perfect.
7. Danish endurance anti-blister, low-cut anklet running socks (unisex 3 pack)
Key features:
Anti-blister design
Breathable and sweat-wicking material 
Choice of four colours (Caribbean blue, black, grey, and white)
This three-pack of running socks from Danish Endurance makes for a great running gift for him.
Utilising an anti-blister design with breathable and sweat-wicking material, you're guaranteed comfort mile after mile.
If that's not enough to convince you, Stina Troest, Olympic athlete seems to agree, using these herself.
Related: Best running socks in 2022 for increased comfort.
8. Mpow running armband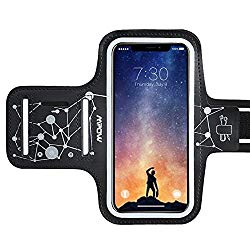 Key features:
Waterproof case 
Can store valuables 
Compatible with both iPhone and Samsung devices 
Ideal for those who listen to music while running
This Mpow running armband is compatible with both iPhone and Samsung devices. Utilising a waterproof case, this armband is perfect for running in the rain.
Likewise, the armband can also double up to hold any money, keys, or valuables you may have with you on your run.
9. Garmin forerunner 30 GPS running watch
Key features:
Wrist-based heart rate monitor
All-day activity tracking (steps, calories burnt, and exercise alerts)
Measures pace per mile and distance covered alongside other running metrics
Smart notifications
VO2 max and recovery time estimates 
The Garmin forerunner 30 GPS running watch makes for the ultimate training partner. Ideal for both beginners and experienced runners alike, you can track basic metrics including daily steps and calories burnt, alongside running specific metrics including your VO2 Max, heart rate, and pace per mile.
10. USB rechargeable running headtorch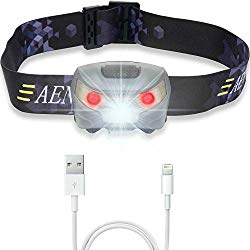 Key features:
Perfect for beginners 
USB rechargeable 
150m visibility
2000 + positive reviews on Amazon 
A running headtorch is a must-have for all runner's come winter. Essential for staying safe and remaining visible, a headtorch makes a great gift.
Being rechargeable instead of running on batteries, this running headtorch is a convenient piece of kit to add to any runners arsenal.
Related: 10 of the best head torches for runners.
11. Rockay graduated compression unisex running socks
Increased blood flow to the working muscles 
Anti-blister and odour-free design
Created with 100% recycled materials
Decreased recovery time 
Compression running socks are the latest trend – increasing performance, enhancing blood flow to the muscles, and decreasing recovery time between sessions.
Thanks to the anti-blister design, ventilation zones, and odour-free technology, you're guaranteed comfort mile after mile.
Likewise, with each purchase of the Rockay compression socks, you'll help clean oceans and fight for sustainability – constructed with 100% recycled materials and ocean waste.
You can also read our full review on the Rockay Vigor compression running socks.
12. Men's vintage running dad t-shirt running gift
This vintage running t-shirt makes for an excellent running gift for Father's Day, a birthday present, or Christmas gift. There is also a choice of colours including black, navy, brown, dark heather, and heather blue.
13. Adidas men's running tights
Key features:
Comfortable and ergonomic cut lines
Sweat-wicking climate fabric
Tight and comfortable fit 
This pair of men's running tights from Adidas utilise sweat-wicking climate fabric for an odour-free and comfortable fit. Great for those long wintery runs, you can't go wrong with a pair of running tights.
14. Runderwear
Key features:
Chafe-free design
Lightweight and durable
Moisture-wicking and breathable fabric
Runderwear was voted the best underwear and socks brand in the 2019 running awards. With a chafe-free design, moisture-wicking material, and breathable fabric you're guaranteed a comfortable run – perfect worn under running tights or shorts.
15. Science in sport isotonic energy gels (15 pack)
Key features:
Choice of six flavours (including orange, cherry, apple, and lemon and lime)
Increased energy for exercise longer than 60-minutes
Consumed without water
Nutrition is an often overlooked aspect of training. However, if training for a half-marathon or marathon, you're going to want to supplement your energy sources after the hour mark.
The science in sport isotonic energy gels provide 60g of easily digestible carbohydrates – helping you run your best for longer.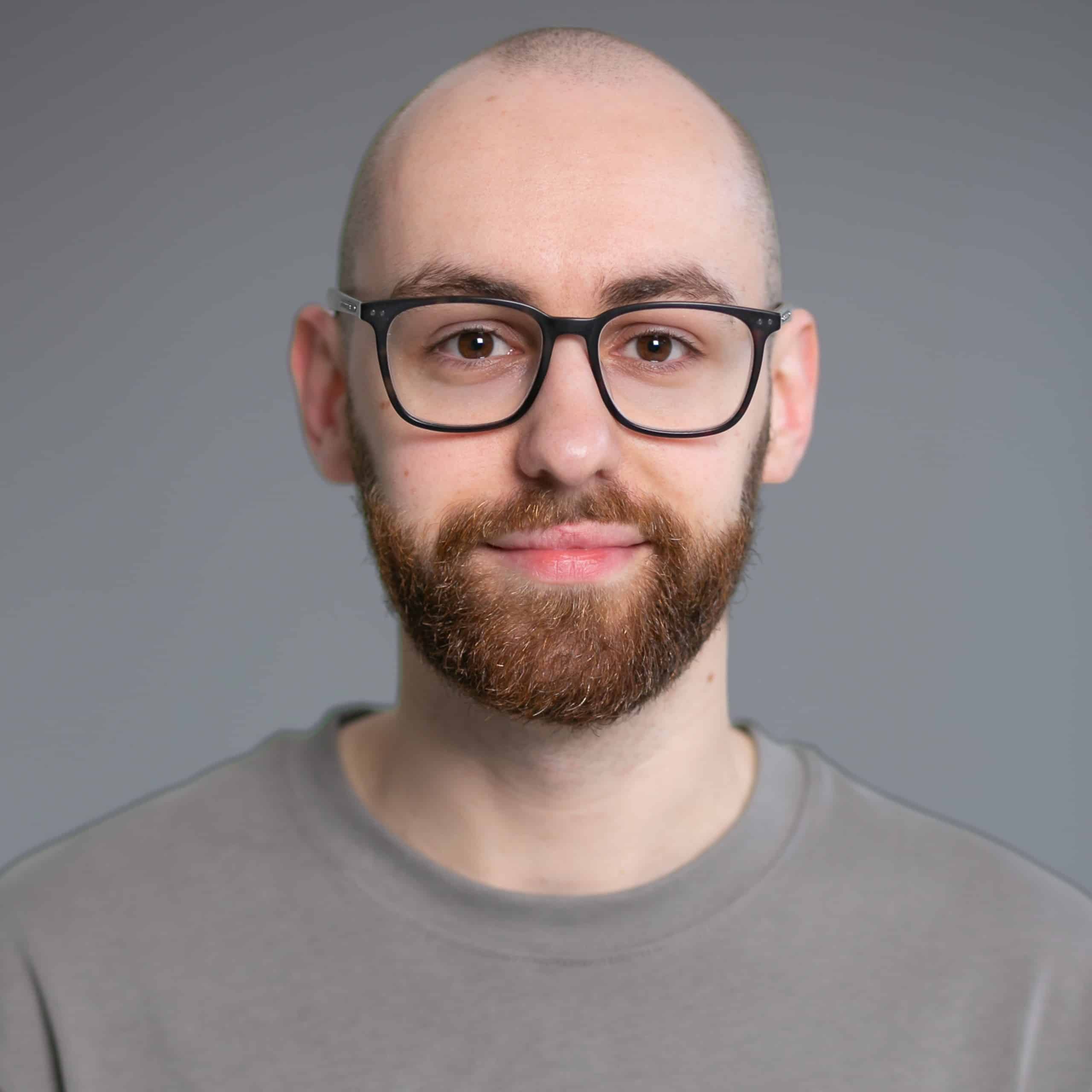 Matthew is an avid runner, freelance writer, Durham University graduate, and the founder of Running101.