8 tips to stay safe while running during the day or at night
Staying safe while running should be of top priority. Here are eight ways to stay safe while still crushing your runs.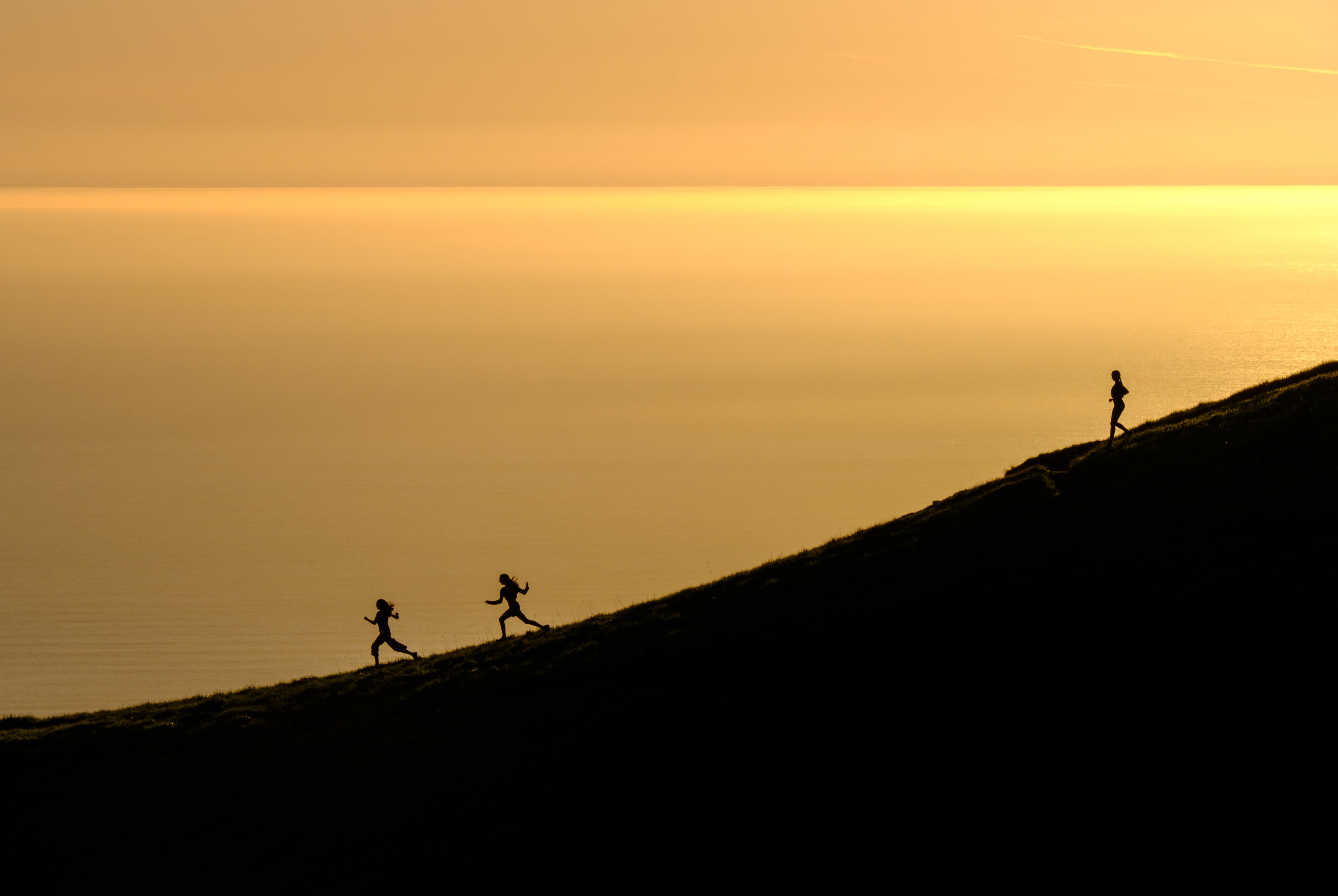 It's essential to stay safe while running. This article will cover general safety tips while running such as wearing reflective gear, running in the daylight, and running towards not against traffic.
As well as this, unfortunately, there are various past news reports of women being attacked while running. Make use of our tips to stay safe while on the run, you never know what to expect and should always be aware of your surroundings.
Related: Running at night – what you need to know.
1. Run facing traffic
No matter what time of day you run, it is advised that you run facing the traffic while on the roads. This will improve your visibility and allow you to make judgements as to whether you need to make a swift turn out of the way. Always assume the worst out of drivers, and you'll keep yourself safe.
If possible, when running around blind corners, you should jump on the grass. Alternatively, do your best to make yourself seen or switch sides of the road depending on the current traffic and how safe it is.
2. Make use of the daylight
Running in the dark is far more dangerous than running during the day. Running during the day while it's light allows you to see where you're going and more importantly will increase your visibility to other road users. There are far fewer assaults in daylight as there are more pedestrians around.
Secondly, make use of cycle tracks and regular running routes. Avoid alleys, dark areas, and quite frankly 'dodgy looking areas,' as harsh as this sounds. If time constraints prevent you from running during the day, you could mix it up with some treadmill running. If this too isn't possible, be sure to wear reflective gear.
3. Wear reflective gear
Wearing reflective gear is an easy way to stay safe while running, especially when running at night. If possible, wear bright yellows, greens, and oranges with reflective patches to remain visible. If you're going to be running in the dark, we also suggest investing in light-up running armbands from Amazon to easily be seen by traffic.
4. Be aware of your surroundings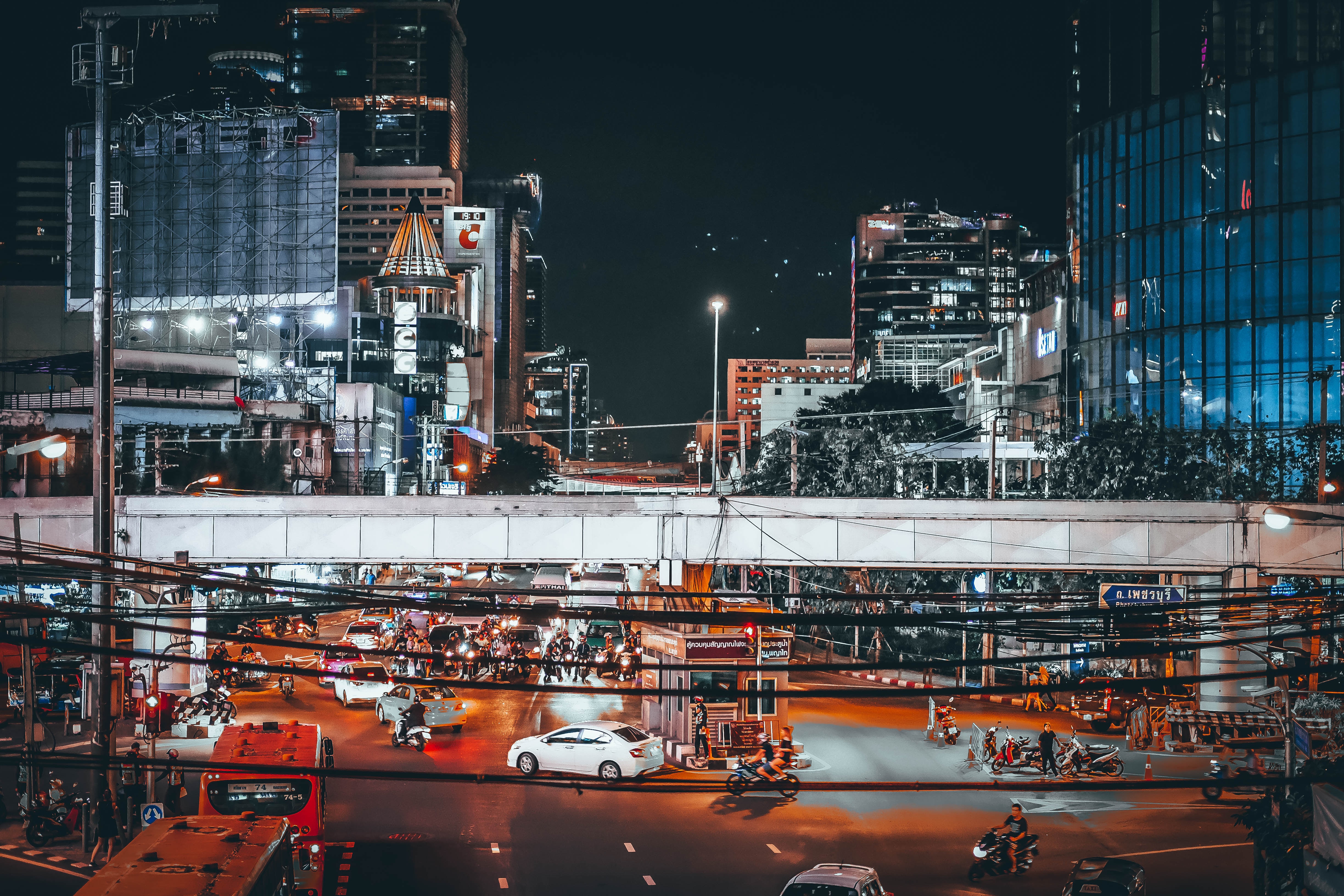 Being aware of your surroundings is possibly the most important factor in regards to staying safe while running. As much as we all enjoy 'getting in the zone,' ensure you're still tapped into what is going on around you. Watch for traffic, pedestrians, and most importantly, where you're going.
If running with music, we recommend only listening through one earphone when running through crowded city streets or when running on the road. This will increase your awareness and reduce the risk of any accidents.
5. Run with a friend
One of the safest ways to stay safe is by running with a friend. Hitting the pavements with a friend allows you to look out for one another while still being able to push each other during your run. If anything is to happen, the other can contact the required emergency services (hopefully it shouldn't come to this).
Recommended blog post: 7 Reasons why you should start trail running 
6. Tracking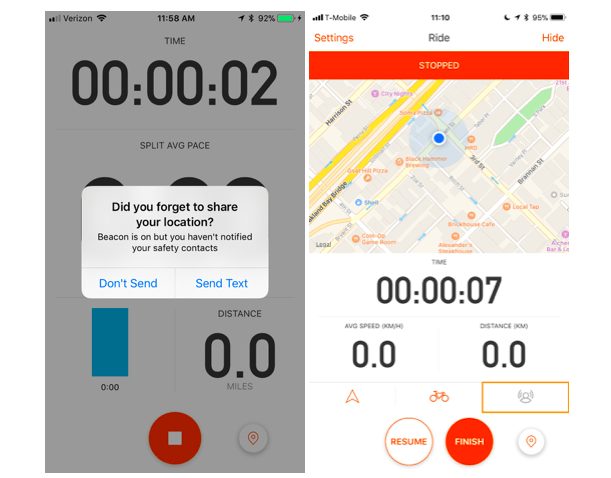 Various smartphone apps allow for the tracking of devices. Strava's summit beacon (a premium feature) allows for real-time tracking to friends/family while running. This can be used with an up to date smartphone or apple watch app.
This tracking allows friends/family to monitor your activity, becoming aware of any unusual activity or direction within your run.
7. Always run with your phone
You should always run with a phone on hand. If you happen to pull up midway through your run with an injury, you can ring for a lift or ring for help if needed. Ensure to save your emergency contacts, and let another person know when you're running, roughly how long you'll be running for, and your estimated time of return. If any of this is to change, you can simply shoot them a text.
8. Research the area you will be running in
Research the different areas you are considering running in. This is especially important if running in new locations or on holiday. This can easily be done online and will allow you to map your run accordingly. Remember, even if you have to take a different route safety should be your top priority.