Running in the snow: How to stay safe 
Running in the snow is not for the faint-hearted. But, it's essential you know how to stay safe, preventing a slip and slide down your local estate.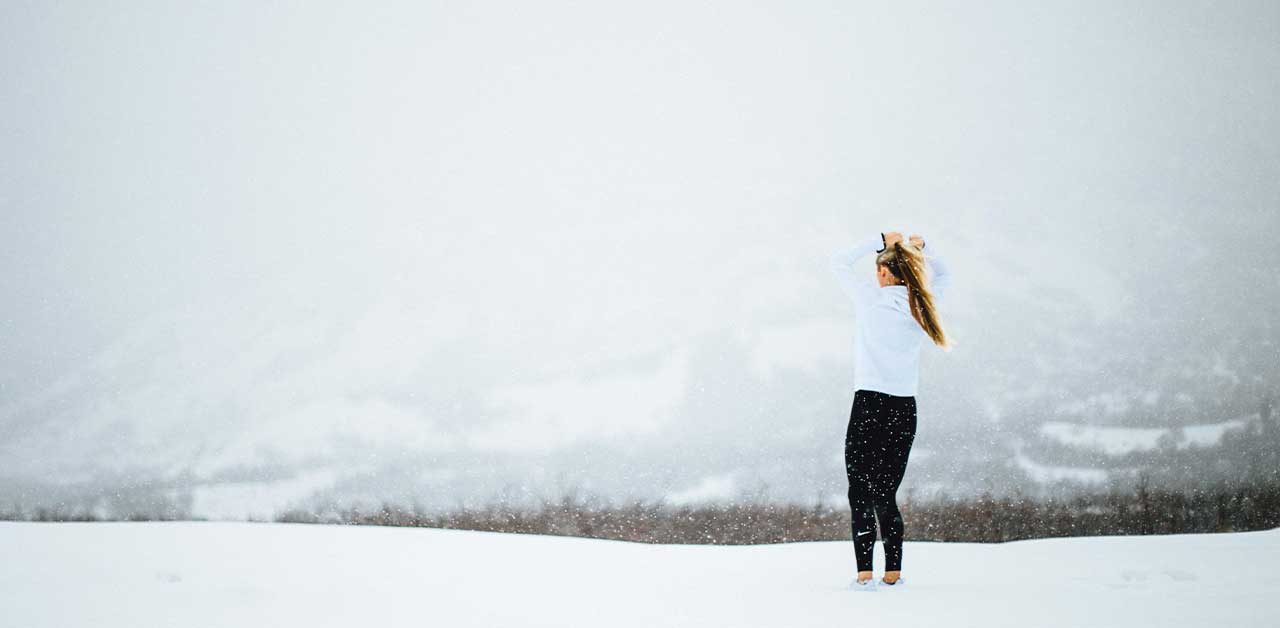 Over the last week or so, many of us were lucky enough to experience snow in the UK. While it may be the perfect backdrop for your latest Instagram pic, training in the snow is a whole other story entirely. 
Often, many runners, or non-runners, will advise you against running in the snow, perhaps calling you a lunatic in the process. However, insults aside, a few tweaks to your route (if necessary), paired with the right gear, and you'll be well on your way to completing a successful snowy run.
With this being said, do not expect to run the same pace compared to when you're not running on the snow. If the snow is particularly deep, you'll lose seconds, if not minutes off of your usual route (every step requires greater effort, thus expending more energy). It's important to take this into consideration, perhaps running for time instead of distance or even heart rate.  
The remainder of this article will discuss running in the snow in more detail, more specifically, how to stay safe.
Slow it down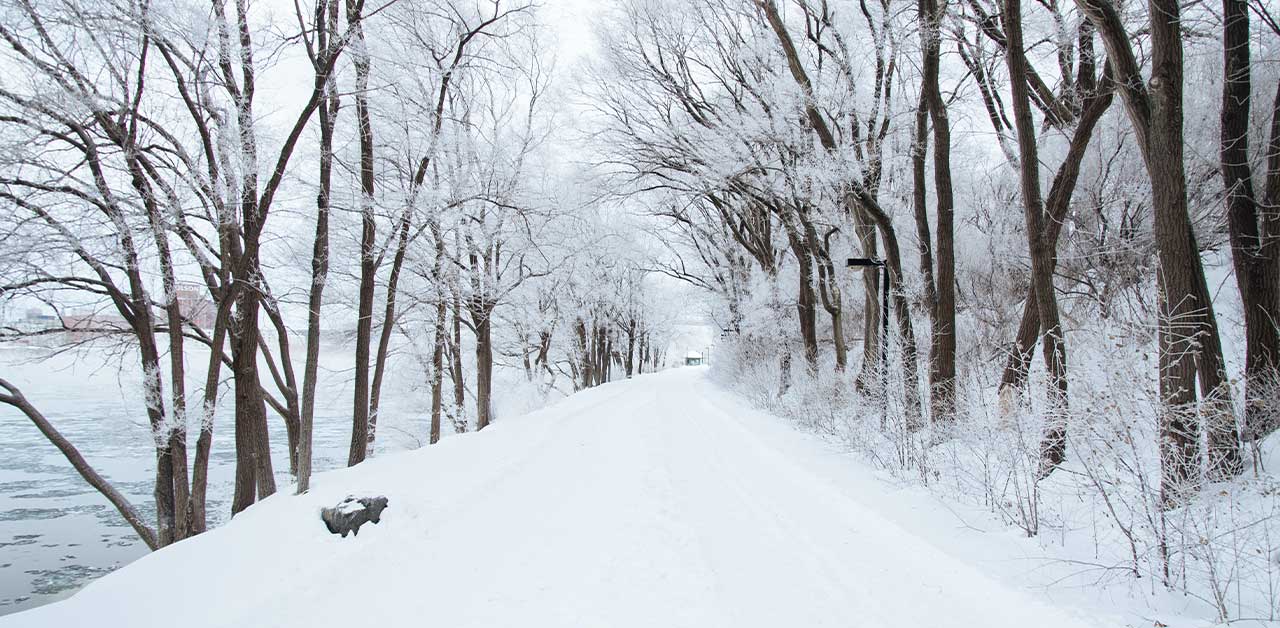 As mentioned previously, when running on the snow, it's essential to slow it down. Attempting your usual pace will not only be disheartening, but it may end in a full-on un-intentional snow angel.
Instead, run by effort, remember: many people refuse to train in the snow, so you've already got the advantage! Besides, if you're looking for a faster effort, you can always visit an indoor track or opt for the dreadmill.
Plan your route ahead of time 
Next up, you should plan your route ahead of time, but don't be afraid to improvise on the way! For example, if your regular route includes a crossing over a river or perhaps a loop around the fells, then a few tweaks here in there will keep you safe. Instead of crossing the river, consider another way around, or rather than running up the fells, mix up the terrain with a straight piece of road or laps around a local field. 
Planning your route reduces the risk of falling and picking up an injury, so it's well worth doing!
Don't be afraid to change your session/workout when running on the snow 
If you have an interval session, tempo run, or long-run scheduled and it's snowing, don't be afraid to mix it up, perhaps running this session a different day. For starters, snow running is much slower and more taxing, so you'll struggle to pick up speed, that is without losing a lung or shoe in the process. 
Furthermore, running fast when it's snowing is already more dangerous, there's no need to create more hazards, both for you and passerbys. Missing one or two running workouts will not derail your running progress, if anything, it'll provide additional rest and energy to channel into your next session. 
Run with a friend in case of an emergency
On snow days, you should run with a friend or family member where possible. Even if they are not quite your speed, running in pairs (or as a group) increases your safety. If one of you is to fall or have an accident, the other can take the appropriate action to get them to safety.
If you don't have anyone to run with, consider using services such as Strava Beacon, allowing you to share real-time GPS data with a friend or loved one for that added level of protection and peace of mind. 
Related: 9 Tips to help a friend start running today.
Carry your mobile phone when running in the snow 
When running on the snow, you should also carry your mobile phone at all times. If an accident is to occur, you can call for emergency services, whether injured yourself, a friend has had a fall, or a vehicle skids and overturns on the ice.
What about ice?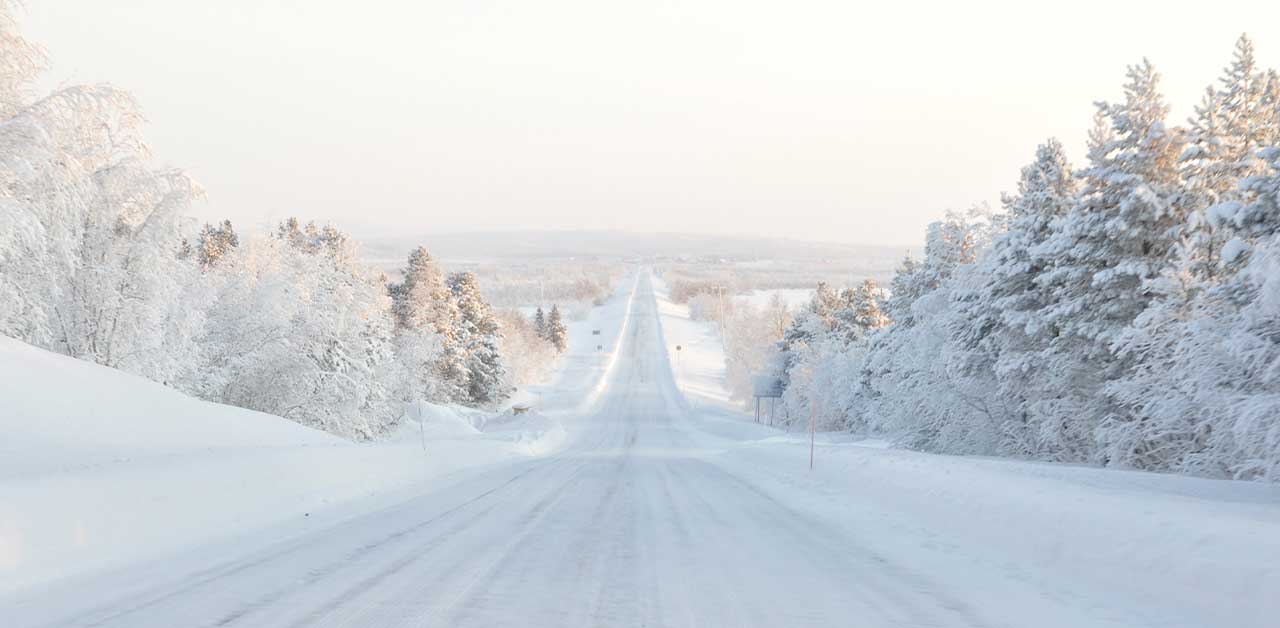 Walking on ice is bad enough, as we're sure you've experienced a handful of times. So, what about running on ice? If you don't want the world to freeze before your eyes, perhaps before spiralling into a heap on the pavement, you're going to want to wear the right gear.
For example, your ordinary running shoes won't cut it. Instead, you should wear ice studs or spikes, providing extra traction on the slipperiest of surfaces. If you don't own a pair of ice studs/spikes, consider wearing x-country shoes or at the very least, running shoes with increased traction and grip. These are great for running in the snow too, so you've got the best of both worlds.
With this being said, sometimes it's a little too icy to run. That's the cold, hard truth. If your local stomping ground is frozen over, consider opting for the treadmill instead – there are plenty of workouts you can do indoors.
What to wear running in the snow?
Now that we've discussed the topic of safety, it's time to highlight the importance of choosing the right gear.
Your choice of running clothes and gear is the most important factor when faced with the cold, snowy, and perhaps icy remains of what was a city centre or local town. Therefore, we recommend the following gear to keep you both warm and safe:
A running shoe with added traction
Merino socks 
Merino wool socks are a great insulator, especially when used during the cold winter months. When running on the snow, your feet will no doubt get wet and cold. A pair of merino socks, on the other hand, help keep your feet dry and toasty, at least to some degree, mainly thanks to the increased moisture absorption. 
Related: Best running socks in 2022 for increased comfort.
A running shoe with added traction (ice grips/studs, if possible)
Unless you plan on going for a slide instead of a run, you're going to want to switch up your running shoes. Often, layers of ice can form under snow as it melts, creating an additional hazard you likely didn't know was there.
A pair of ice grips or studs are recommended, increasing your traction and reducing your risk of falling face first. However, a pair of waterproof trail shoes or x-country shoes will do the trick too!
Warm clothing 
Alongside your toasty warm pair of merino wool socks, you're going to want some extra warm clothing. Consider wearing a thermal, or at the very least a long-sleeved t-shirt and a ¾ zip, paired with a waterproof running jacket.
A waterproof jacket 
Last but not least, no snowy run is complete without a waterproof running jacket. Not only will this keep you dry, but it'll add a little extra warmth and breathability, allowing you to feel light on your feet but not heavy as you would in a much larger jacket.
Tip: Keeping warm is all about wearing the correct base layers!
To conclude 
Running on the snow is entirely possible and most of the time, relatively safe. This is, of course, if you are wearing the appropriate warm weather clothing and footwear. With this being said, the main culprit you should look out for is ice – this can cause a nasty fall, even with the correct gear.
Therefore, be sure to check the weather and ground conditions before running. If it isn't safe or you'd like to get in a little faster of an effort, opt for the treadmill or an indoor running track. Alternatively, you could call it quits, hit an indoor workout or start the biggest snowball fight you've ever seen.
FAQ
To finish, we've gathered together answers to various frequently asked questions regarding running in the snow:
What are the best shoes for running in the snow?
Ice studs or spikes are the best shoes for running on the snow, but you can also use trail, fell, or x-country shoes.
Is it safe to run in the snow?
So long as the appropriate precautions are taken, and there isn't too much ice, it is safe, yes!
Is running in the snow more difficult than regular running?
Yes! Running in the snow is a lot more difficult than regular running. This is because more energy is required per step, similar to running on sand. Be sure to keep this in mind when training - you're not getting slower, we promise!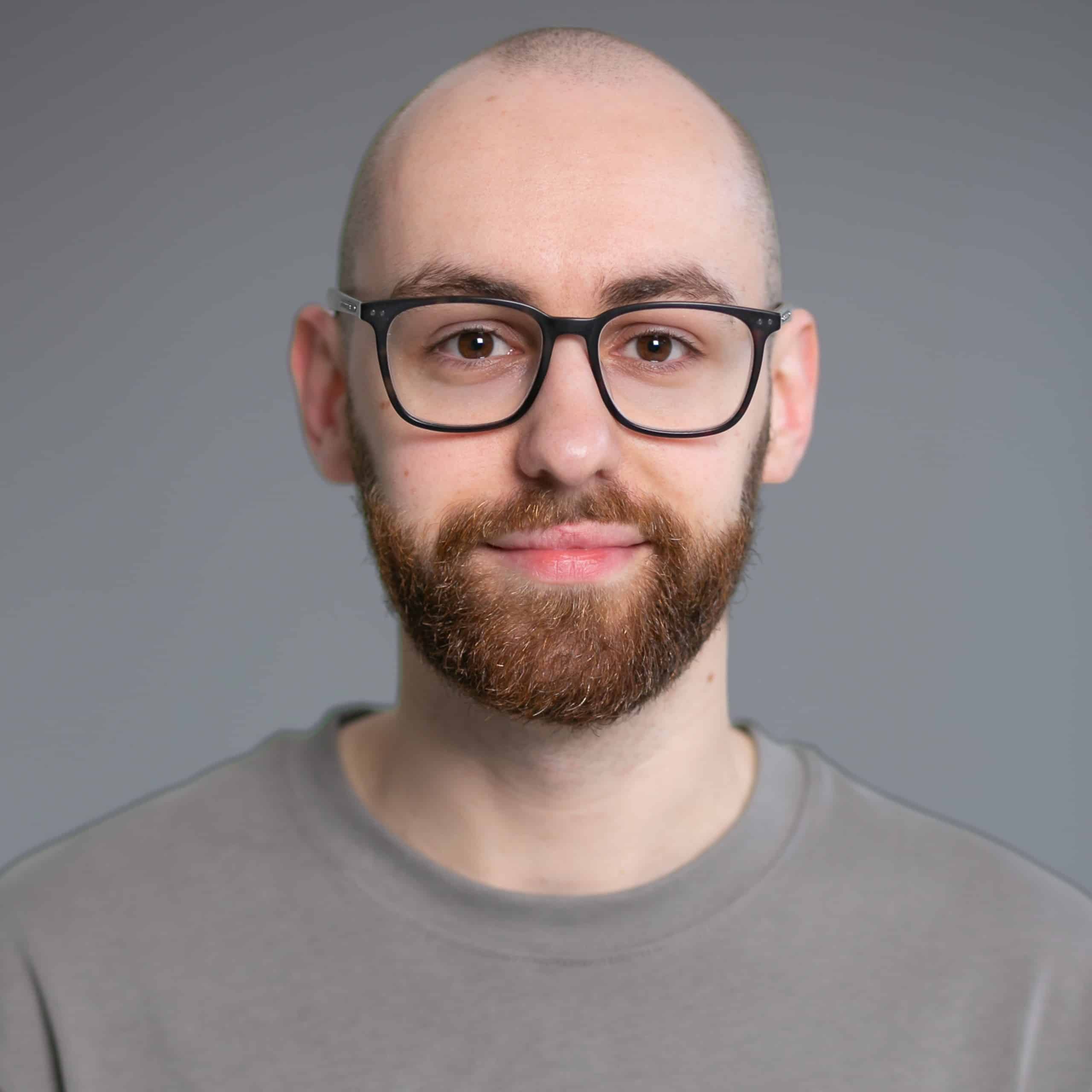 Matthew is an avid runner, freelance writer, Durham University graduate, and the founder of Running101.