10 Thoughtful gifts for runners (that they actually want)
Ten thoughtful gifts for runners, including massage guns, artwork, and medal hangars.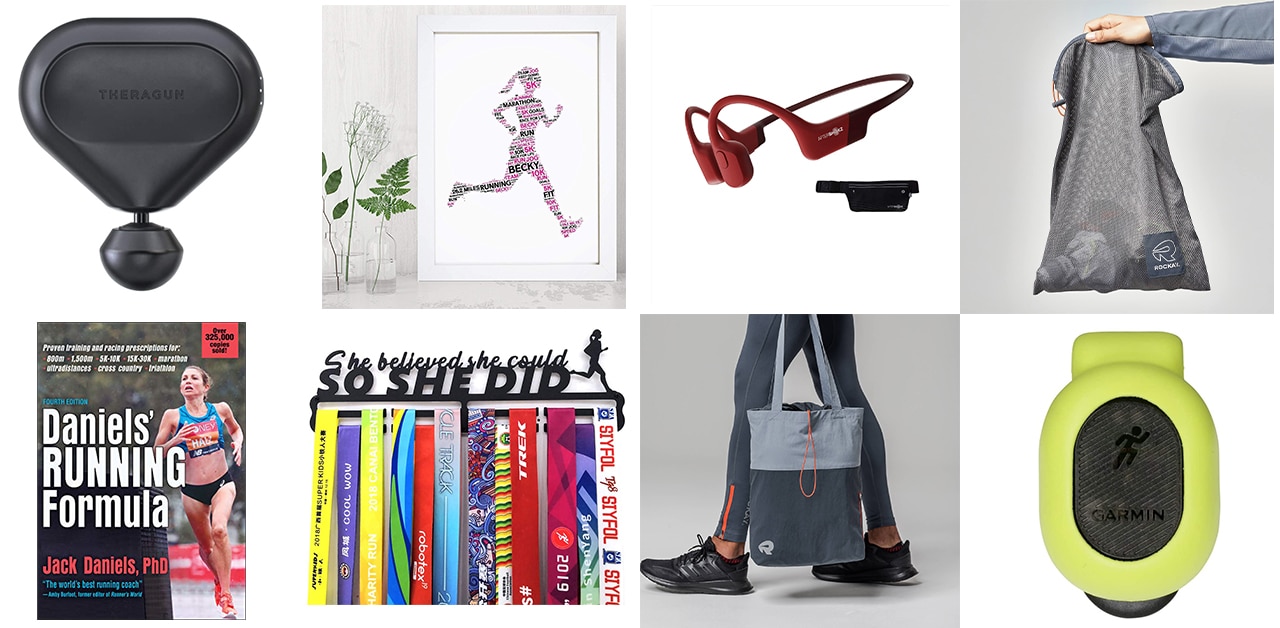 Whether you know someone who has just started running or they've completed the London Marathon more times than you can count, you likely know that finding gifts for runners can be difficult. We're a challenging bunch who enjoy various tech, Strava puns, and running in the dark with a head torch. 
Finding a gift is one thing, but finding thoughtful gifts for runners is another story entirely. Sure, you can wrap a pair of the best running socks, the latest Garmin running watch or a brand new pair of shoes, but if you're looking for that wow factor, then you need to dig a little deeper.
Choosing personalised gifts for runners is one way to go about it. Typically, personalised gifts are more thoughtful in themselves. But you can also find various other thoughtful gifts for runners based on clues they've perhaps been dropping, or, even better: finding a solution to a problem they're currently facing.
That's why in this article, we've rounded up ten of the best thoughtful gifts for runners (that they actually want!). Whether a gift for Christmas, a birthday, Valentine's day, or you're just feeling in a generous mood, we've got you covered.
*This post contains links to Amazon and other affiliate sites. As an amazon associate, we will earn a small percentage on qualifying purchases. To find out more, click here.
1. Theragun mini for runners
Key features:
Protect against injury
Choice of three speeds 
150-minute battery life 
Portable – ideal for travelling 
To kick off our list of thoughtful gifts for runners, we have the Theragun mini. A massage gun is excellent for not only protecting against injury, but also improving performance. It's that piece of kit all runners want, but not quite as many can justify purchasing.
Anyways, the Theragun mini is portable, convenient, and contains up to three massage speeds (not to mention an impressive battery life). Despite this, it is relatively expensive and there are more affordable options available, such as the Addsfit massage gun.
2. R
ockay athlete tote bag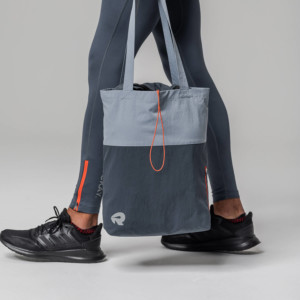 Key features:
Polygiene stay fresh technology reduces nasty odours  
Canvas lining created with sustainable materials
Ideal for commuting or carrying training kit 
Definitely a unique running gift – the Rockay athlete tote bag is a great solution for those commuting or carrying training kit, fitting into any active lifestyle. Unlike other brands, Rockay uses sustainable materials – with each purchase doing the world of good.
One feature we like in particular is the Polygiene stay fresh technology. This prevents the build-up of those nasty odours (even with the worst smelling kit in the bag) – a win, win if you ask us.
3.
Running medal hanger
Key features:
Inspiring and thoughtful running gift
High-quality and easy to install design
Holds numerous medals and is beautiful decor for athletes
Third, on our list of thoughtful gifts for runners is this running medal hanger: "she believed she could, so she did." There are also other designs available (for example for men, too). Why is it a great running gift? Well, not only is it personalised but it allows a runner to display the proudest moments and medals. It also shows that you care – which you obviously do because you're reading this post!
The medal hanger is easy to install and made of high-quality materials, ideal for use in a home gym or even bedroom to display those award-winning moments.
4.
Garmin running dynamics pod
Key features:
Collects six different running metrics directly to your GPS running watch (or other devices)
Over one year of battery life
Automatic detection and syncing 
Finding a running gift for tech-savvy runners can be difficult – they already have the latest smartwatch and they spend countless hours analysing their Strava metrics. Well, how about a gift that complements their habitual analysis? The Garmin running dynamics pod provides the runner in your life with even more metrics… who knew that was possible?
Anyways, metrics are more accurate than estimations based on a smartwatch and include ground contact time, vertical oscillation, vertical ratio, and others.
If you want even more metrics you can purchase the add-on Garmin sensor. However, this only measures temperature and costs nearly half as much as the running pod.
5.
Jack Daniels running formula training book
Key features:
Contains tried and true training methods
Invaluable advice for runners of all abilities
The Jack Daniel's running formula training book is a classic in the running world. A world-famous coach, this book contains tried and true training methods to help any runner become faster and run further. An equally good gift for beginner runners or those who take running a little bit more seriously.
Some may even call this the running bible… well, we do, anyways.
6.
AfterShokz bone conduction headphones for runners
Key features:
Bone conduction design for increased safety and awareness when running or cycling 
IP67 waterproof design
Eight hours of battery life 
What says thoughtful running gift more than safety? The AfterShokz running headphones contain a bone conduction over-ear design to increase safety and awareness during exercise. This is excellent for listening to traffic while still enjoying a top playlist or podcast.
You also benefit from an impressive IP67 waterproof design – making these headphones ideal for almost all weather conditions.
It is worth noting that noise cancellation and leakage is not the best. But that's not what these are for – these running headphones are designed so that you can hear what is going on around you.
7.
Rockay athlete washbag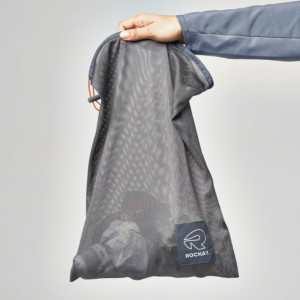 Key features:
Created using a recycled mesh material 
Separate your kit during the wash for the best results
Not the most flashy gift, but certainly a practical and thoughtful gift for runners
While the Rockay athlete washbag may not be the most exciting running gift out there, it is definitely thoughtful! If not for your partner, then definitely for yourself.
You can separate your sports clothes, whether socks, shorts, or others for the best washing results. Not only will this running gift help people become more organised, but it can also double up as a wash bag to store clothes. And maybe, just maybe, that runner in your life will wash their kit just a little more often.
8.
Running Mate mug thoughtful gift for runners
Key features:
High-quality ceramic design
Dishwasher safe
A proper thoughtful running gift!
Nothing says thoughtful quite like a mug. A personalised one, at that. With a fun message, this makes for an ideal gift. And guess what? Unlike other gifts you know it'll get used. I mean, who doesn't like tea anyway? We're British after all – it's in our DNA.
9.
Female athlete runners word art (fully personalised gift for runners)
Key features:
Use your own words to create a truly personalised gift for runners
Choose your own colours
Choice of A5 or A4 design
Second, to last, we have the ultimate personalised gift for runners – a create your own word art. Whether for a friend, partner, or family member, you can add your own words and change the colour to create the art, making it unique and thoughtful.
There are various different finishes, colours, and sizes to choose from, allowing you to find that perfect gift.
10.
Rockay E-voucher for runners
Key features:
Convenient and ideal for a last-minute gift
Finally, if you're struggling to find a personalised or thoughtful gift for runners, then why not gift a Rockay e-voucher? The popular sustainable sports brand have a variety of running gear, from tights, tops, compression socks, and everything in-between.
You can choose the amount you wish to gift, with vouchers beginning at £10.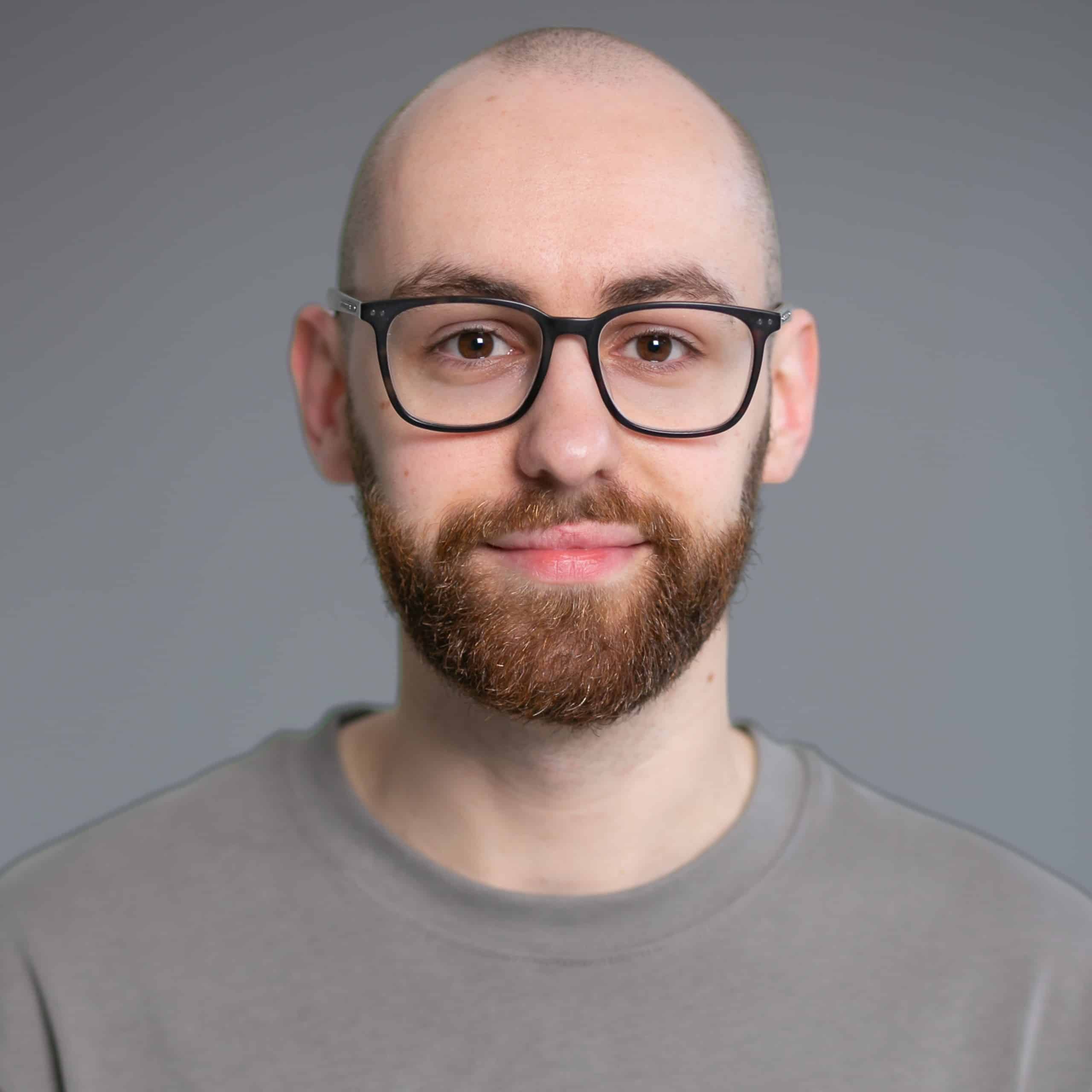 Matthew is an avid runner, freelance writer, Durham University graduate, and the founder of Running101.