13 Popular running resolutions to choose from in 2021
Create a new running resolution for the new year and take your training to the next level.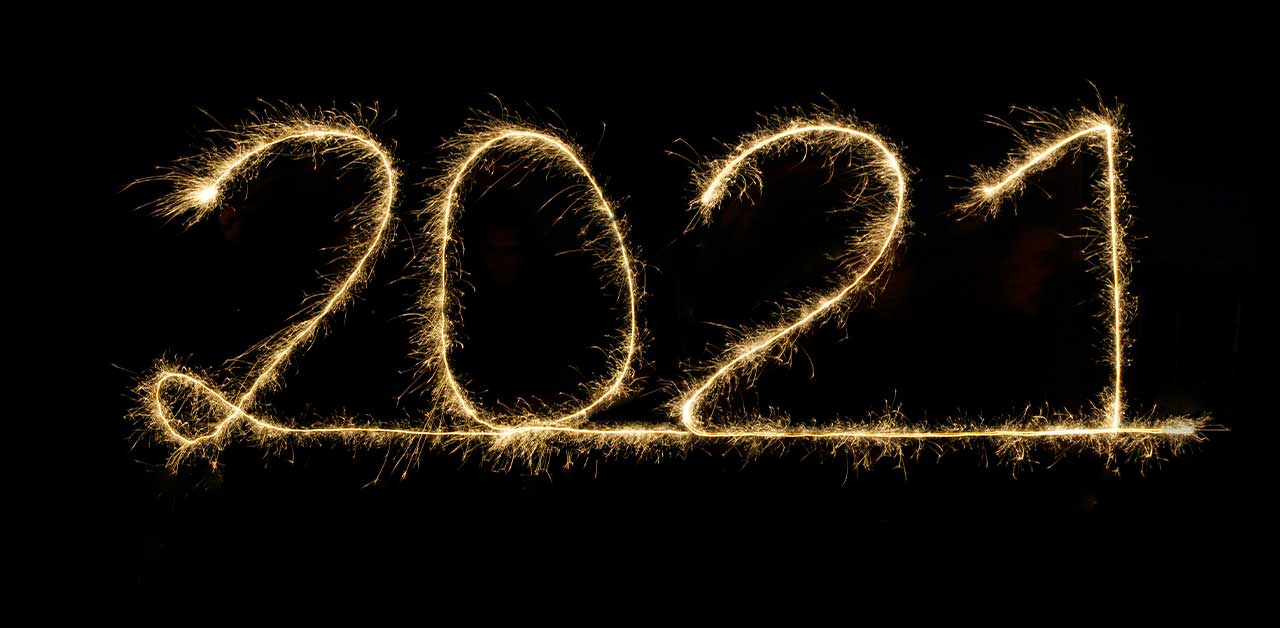 New year, new me. At least that's the goal, despite the pure cringe that surrounds the iconic saying. With Christmas behind us, even if it was slightly different this year, that belly full of turkey and overindulgence in dessert has many pondering their new year's resolutions: what can I do differently in the new year?
Firstly, it's essential to acknowledge that 2020 has been a tough year, for everyone. It's been a year like no other, testing each of us in numerous ways, both good and bad. Therefore, don't go too strict on your resolutions, it's essential to take care of your physical and mental well-being above anything else, especially during the current climate that is Covid-19. 
Anyways, let's hopefully leave the bulk of the pandemic talk in 2020 – this article will provide you with thirteen of the best running resolutions to choose from in the new year, followed up with a little advice on how to stick to these.
1. Work on your weaknesses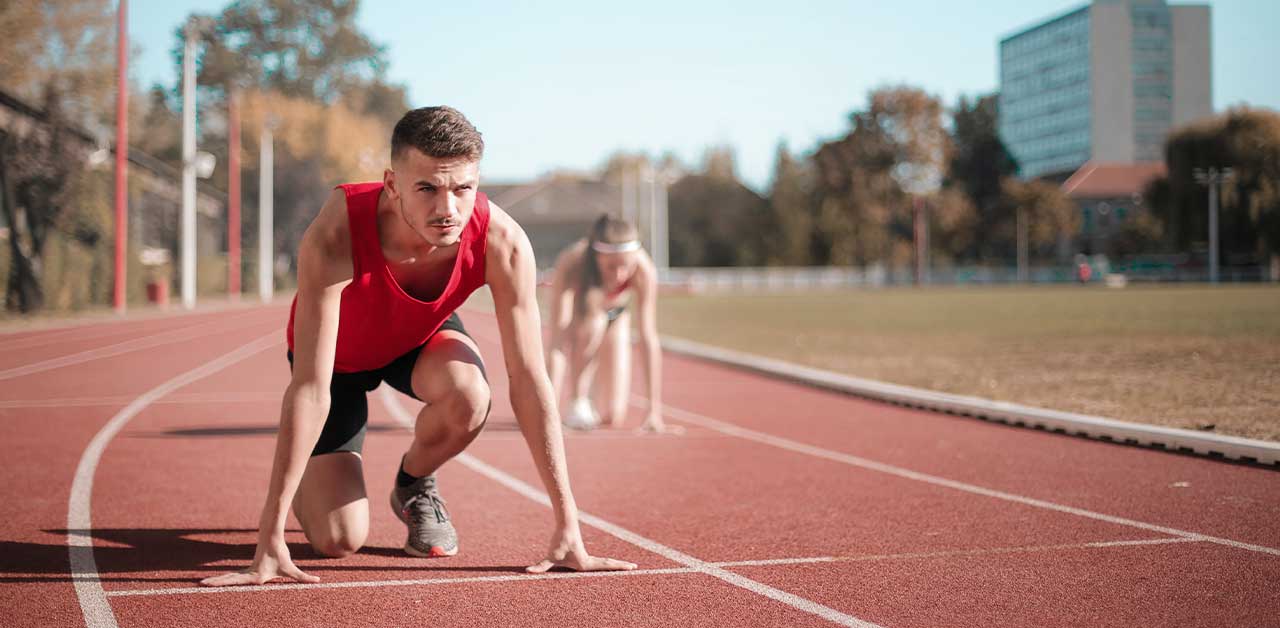 Whether you've been running for five minutes or five years, chances are you have a few weaknesses. This is entirely natural; however, working on these will make you a better runner and an overall better athlete.
Examples of weaknesses you may possess include:
A lack of flexibility 
Lack of strength
Prone to injury
Running up hills
Running downhill
Inconsistency when it comes to diet or exercise 
As you can see, there are many, many possible weaknesses. Pick one or two weaknesses and slowly work on these, perhaps turning these into strengths. For instance, addressing your current lack of strength with weekly running-specific gym sessions will not only make you a faster runner, but it will also reduce your risk of injury.
Pick one or two weaknesses (maximum) to work on – you don't want to overwhelm yourself as this may result in a lack of motivation and drive down the line. Before you know it, you'll be a stronger athlete and may even enjoy running that little bit more. That is, of course, if you don't already love it…
2. Make a comeback from an existing injury
There's nothing more frustrating than suffering an injury, especially if you have no timeframe of return to the sport. If you've currently given up your rehab exercises and stretching regime, the beginning of 2021 is a fantastic time to start performing these again.
Besides, for most injuries, time is king and will fast track the recovery process. To get started once again, draw up a rehab schedule consisting of your prescribed rehab exercises from a physiotherapist, regular stretching, strength training, and any form of cardio you can perform without placing additional strain on your existing injury. 
Although you may not know when you'll be able to start running again, getting moving in any way, shape or form is excellent for your physical and mental health. This is especially true if you've been down in the dumps lately due to your injury or perhaps broader issues, such as the Covid-19 pandemic.
3. Run your first half-marathon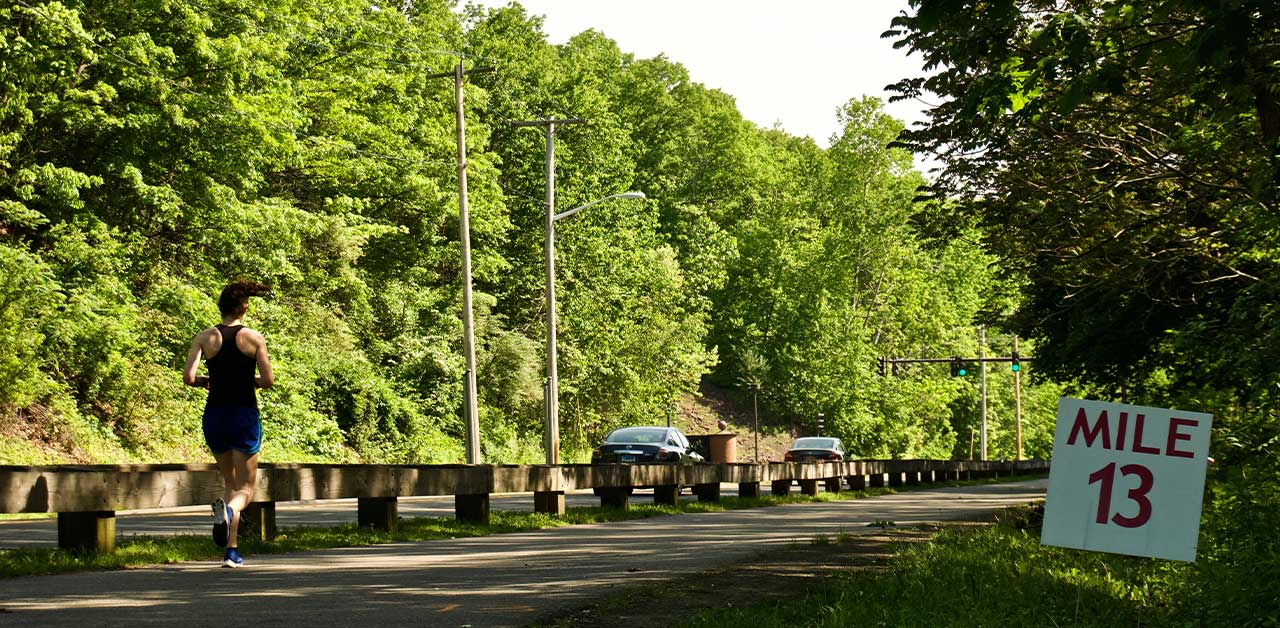 A goal for many beginner runners, once ticking off their first parkrun 5k is a half-marathon, a difficult but obtainable challenge for many runners, so long as you allow yourself plenty of time to train.
Consider choosing a flatter course for your first half-marathon, making it that little bit easier, especially if you currently train on the hills or fells!
4. Stretch more…
We're all guilty of not stretching enough, whether a result of a lack of time, energy, or pure boredom going through the motions. However, regular stretching (four to five times a week) will significantly reduce your risk of injury and improve your running performance.
There are plenty of stretching routines available online, or to find out more about static and dynamic stretching; in particular, you can read another one of our articles by clicking here. 
5. Run your first marathon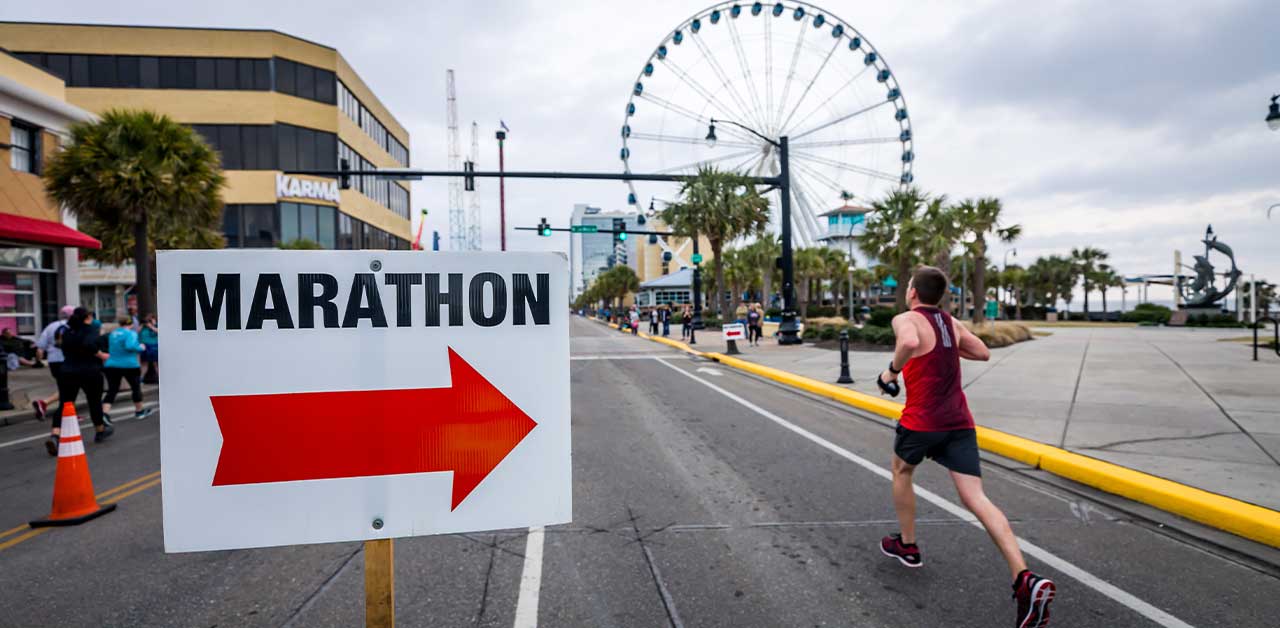 So, you've tackled the 5k distance, 10k and half-marathon and now you're ready for a real challenge. Well, perhaps it's time to run your first marathon, pushing both your mind and body to its limits and spending an ungodly amount of time training (we promise it's fun, too!). 
There are many marathons to choose from in the UK, including the popular London Marathon, Rock 'n' Roll Liverpool marathon or the Edinburgh marathon, taking you on a scenic downhill route across the coast.
6. Keep a training diary to monitor your progress
The best way to improve your running is to monitor your progress, week in and week out. This has never been easier with apps and platforms such as Strava and Nike Run Club, allowing you to compare your training times, distances, and efforts across the entire year.
Keeping a training diary, whether old school pen and paper or on the platforms listed above, will help you become a better runner. Moreover, if you are to get injured, you can look back on your injury and pinpoint areas of your training that might have been a little too strenuous – cutting back on these to reduce your future risk of injury.
Related: 6 Top tips for sticking with a training plan.
7. Run an ultra marathon
If you've already ticked off a half-marathon and marathon from your list, perhaps it's time for an ultra marathon? Ultra marathons vary in distance, however, begin at 50km (approx 31 miles) and are run across various terrains. 
Ultra marathons should not be run if you have little running experience, especially if you haven't run a half or full marathon beforehand. Oh, and you'll want to ensure you have a solid training base behind you, reducing your risk of injury and chance of completing the difficult and heart wrenching task.
Related: Finding Ultra by Rich Roll: Book review for runners.
8. Begin strength training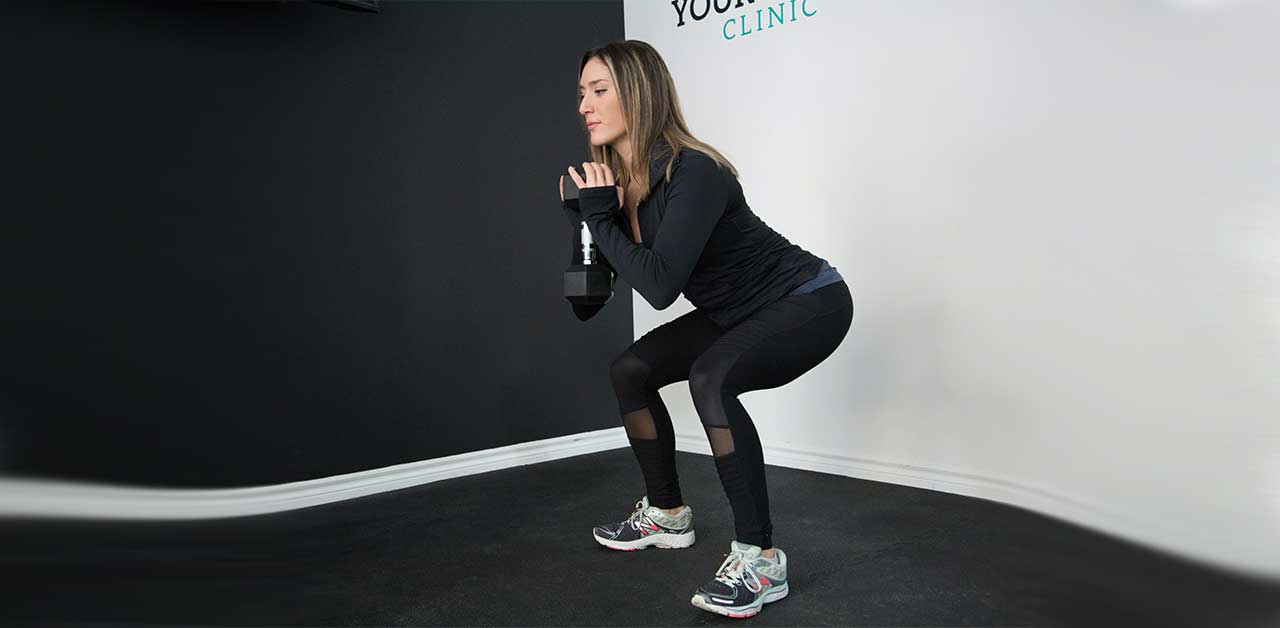 Regular strength training is becoming more and more common for runners of all abilities. Previously, strength training was seen as exclusive to other sports such as bodybuilding, sprinting, and gymnastics. However, more recently, the benefits of strength training have become more mainstream. These benefits include:
Increased running economy
Reduced risk of picking up an injury
Increased time to exhaustion 
Improved weight-loss
When starting, begin with one gym session a week and slowly increase this to two, if you have the time. Ensure not to overtrain, especially in the gym as this will increase your risk of injury and will be determinantal to your performance. 
Related: Strength training for runners: What you need to know. 
9. Become a faster runner
A goal for many runners is to become faster, whether over the 5k distance or a full-length marathon. Luckily for you, and the millions of others looking to add some speed to their running, there are numerous ways to add a little kick to your stride.
To begin with, you should add multiple running workouts into your training schedule, including regular tempo runs, long runs, and interval training, done both on the track and other terrains. Furthermore, you should begin strength training once to twice a week, increasing your power and allowing you to sustain higher intensity with a reduced risk of injury.
To read more on the different types of running workouts, click here. 
10. Eat healthier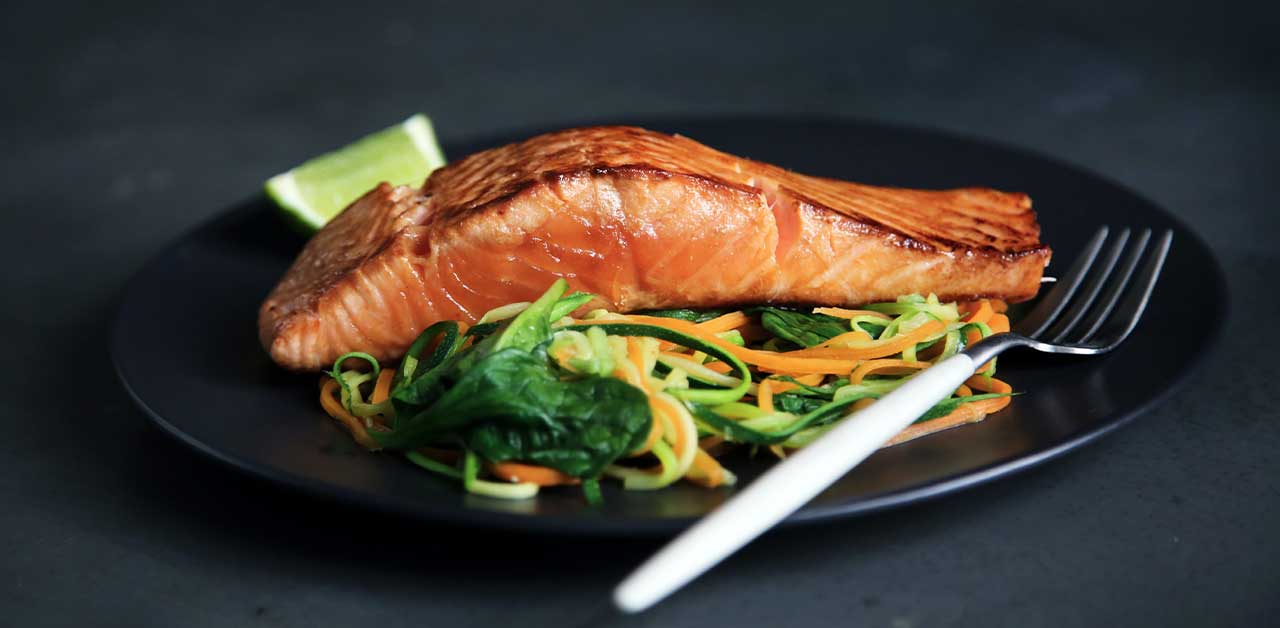 After no doubt overindulging this Christmas period, a running resolution for many will no doubt be to eat healthier. The benefits likely don't need to be stated; however, some benefits include reduced recovery times between workouts, increased energy levels throughout the day, improved immune system health and general wellness. 
11. To compete in more running races
Competing in a running race is not just for the elites – it's an excellent opportunity to push yourself that little bit more, breaking personal bests and testing your physical and mental capacity.
Hopefully, so long as the pandemic eases throughout the early months of next year, there will be various races to enter and compete in – so keep your eyes open for early entries. 
12. Slow it down
Often, we're guilty of running a little too fast in every run or session. Easy running is advantageous for several reasons, including an increased running economy, strength, and improved aerobic endurance. 
The bulk of your weekly mileage should be run at this easy pace, aside from your long-run, tempo runs, speed sessions, and other specialised sessions.
13. Start running with a friend or training group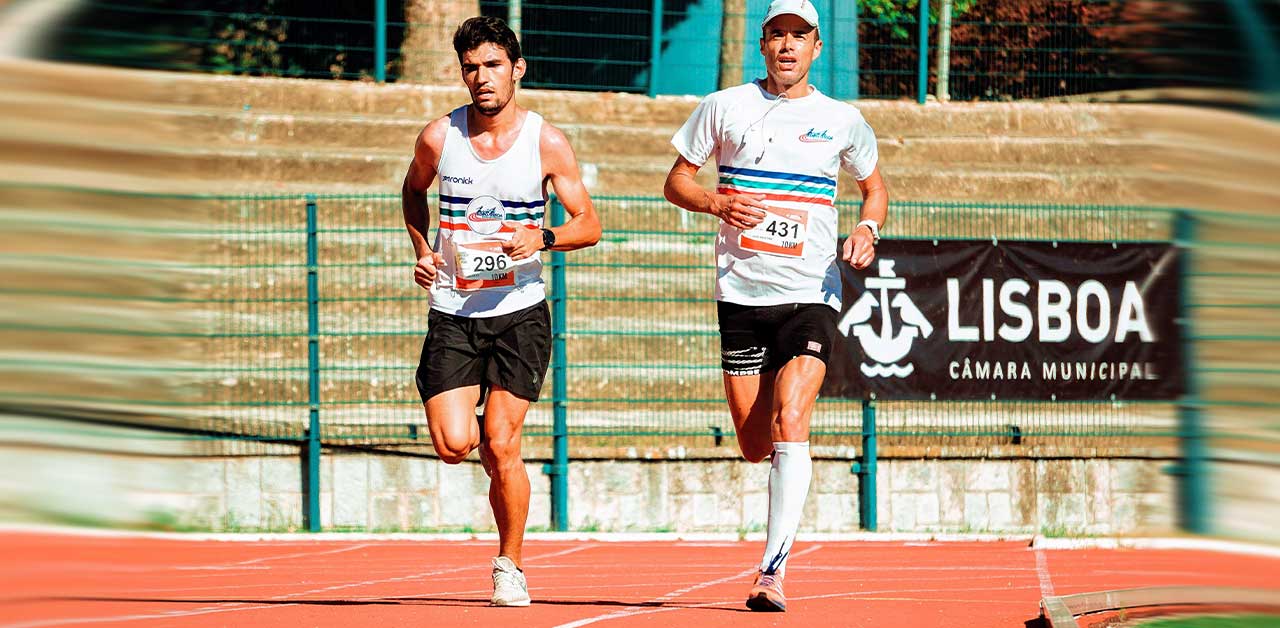 Our thirteenth and final running resolution in 2021 is to start running with a friend or training group if you don't do so already. Running with a friend is a great way to stay motivated, accountable, and sociable, combining a quick catchup with a jog on the fells, trails, or roads.
Related: 9 Tips to help a friend start running. 
A few tips on sticking to your new year's running resolutions 
It's all good setting a handful of running resolutions for the new year; however, most people fall short of their goals and drop off the bandwagon in the first few months. To stick to your new year's resolution(s), you should:
Set realistic goals 
Set time aside to work on your resolutions, perhaps one hour a day
Reach out for help from a friend
We've covered these pointers before in another article, to read this and to find out more information regarding sticking to your new year's resolutions, click here. 
To conclude 
When the new year comes around, it brings with it the opportunity to set new goals and running resolutions. It's an excellent opportunity to set your sights higher, becoming a better runner and an all-round better athlete. Use these thirteen running resolutions as a starting point, or steal these for yourself – it's all about self improvement.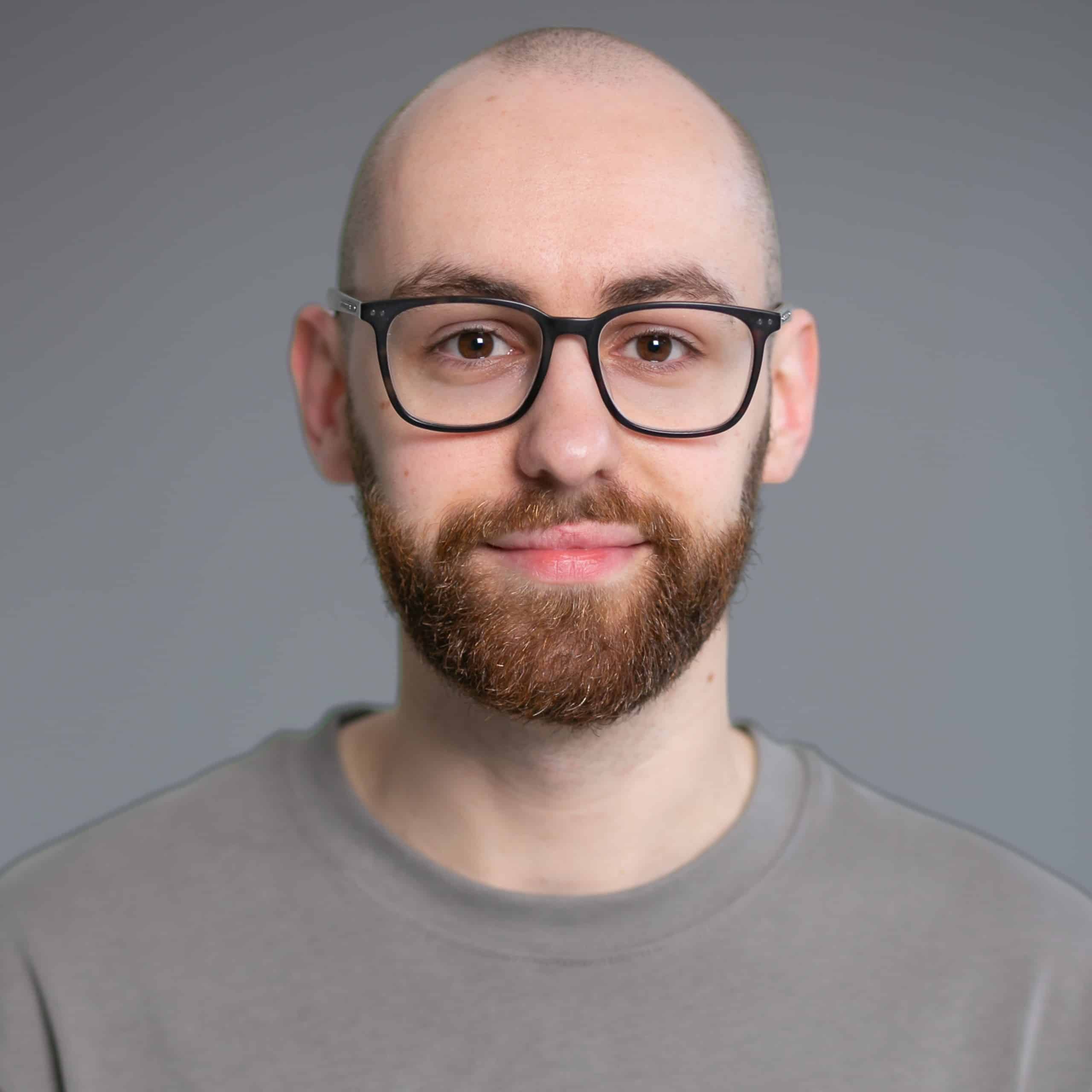 Matthew is an avid runner, freelance writer, Durham University graduate, and the founder of Running101.