21 Best Running Audiobooks
Our round-up of the best audiobooks to listen to while running or working out.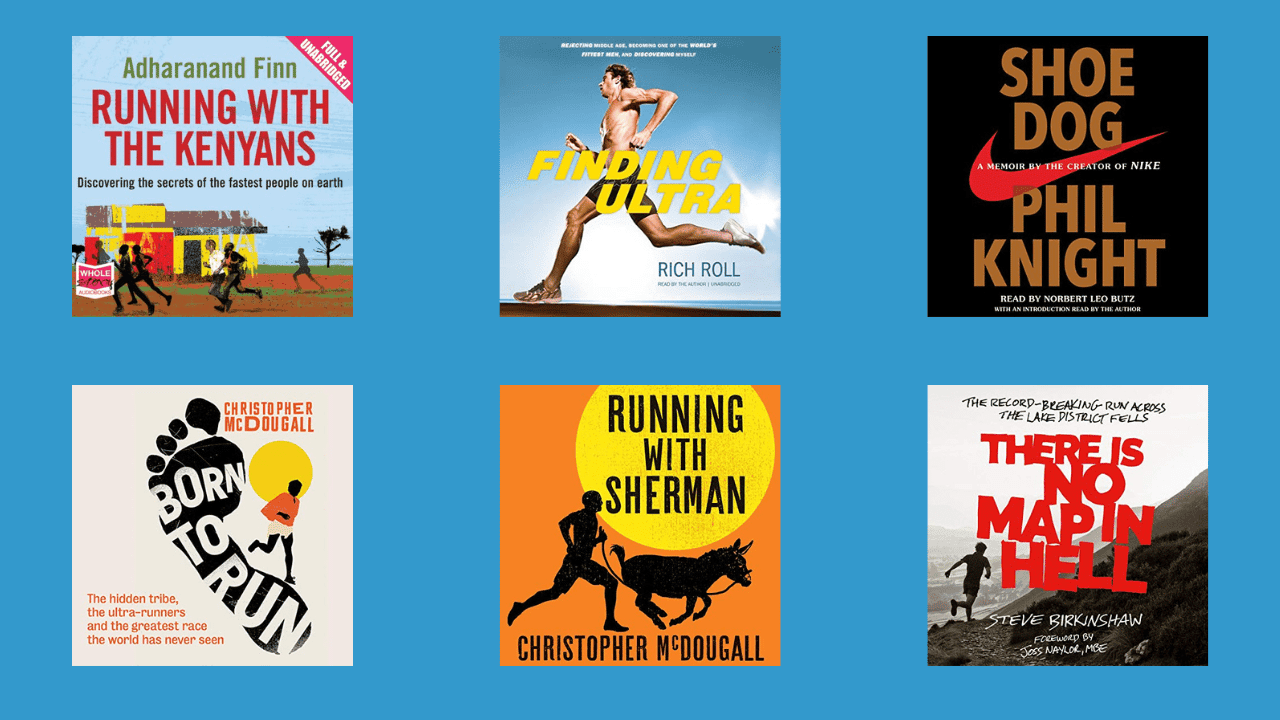 If you're bored of listening to music while you run, audiobooks are the next best thing.
They're also great for the time-crunched athlete. And with an endless library of the best running audiobooks to choose from, from classics such as Born to Run to life-changing stories and the odd piece of fiction, there's something for everyone.
This blog post will highlight the 21 best running audiobooks. We've selected our top picks after reading a bunch of books over a number of years, some originally read on paperback, and others the audiobook version.
If it's your first time listening to an audiobook, be sure to grab your free book when you sign up to audible (find out more at the bottom of this blog post).
*This post contains links to Amazon products. As an amazon associate, we will earn a small percentage on qualifying purchases to keep the site running. To find out more, please click here.
What are the best audiobooks for running?
View our best audiobooks for running, from all-time classics to personal stories, fiction, and inspirational journeys on route to break popular running records.
1. Finding Ultra
Author: Rich Roll
Finding Ultra is about how Rich Roll went from a successful Stanford swimmer to someone who struggled with an alcohol addiction. But came back on the other side, only stronger and fitter than ever.
During his transformation, he began eating a plant-based diet and turned into one of the world's fittest men, conquering feats such as Ultraman (320-mile race in Hawaii) and the EPIC5 (5 full 140.6 distance triathlons on 5 Hawaiian islands in under 1 week).
Rich's story is somewhat relatable, touching, and very motivational. And what better way to experience it than having it read to you by Rich himself.
Want to find out more? Read our full review of Finding Ultra by Rich Roll.
2. Running with the Kenyans
Author: Adharanand Finn 
Adharanand Finn, after years of watching successful Kenyan athletes dominate the sport of long-distance running, packed his bags and embarked on an adventure to understand the success of popular Kenyan athletes. This book will take you on the many adventures and secrets Finn discovers throughout his journey, gaining a true insight into some of the fastest runners in the world.
3. Shoe Dog (the creator of Nike)
Author: Phil Knight
Phil Knight's Shoe Dog is a memoir by the creator of Nike. Knight takes you on his journey travelling the world, doing business with the Japanese, and his ups and downs in business (and much more)! A great read towards discovering true hard work towards business success while also learning the history behind the Nike brand — a personal favourite of ours!
p.s. you'll also discover how the first Nike shoes were made — it's super interesting.
Want to find out more? Read our full book review of Shoe Dog by Phil Knight.
4. Running like a girl
Author: Alexandra Heminsley
Alexandra Heminsley tells her story of beginning her running journey. This funny, honest, and emotional book will take you on the journey of more than five marathons, many mornings of not wanting to get out of bed (relatable), and thousands of miles of running. If we take anything away from this book it's that you achieve can a lot more than you initially realise – anything is possible!
5. Born to run
Author: Christopher McDougall 
Christopher McDougall sets out on an adventure to answer one basic question: why does my foot hurt? In search of the answer, McDougall embarks on an exciting adventure across the world with some of the world's best runners. Expect an in-depth discussion on barefoot running — one of the first publications to shed light on the ongoing argument.
6. Running up that hill: the highs and lows of going that bit further
Author: Vassos Alexander 
Vassos Alexander takes us on his ultra-running journey through popular cities such as Paris (running backwards) and into the mountainside. If you don't want to run an ultra marathon or at least visit Paris after this fantastic read, Alexander must have done something wrong.
7. There is no map in Hell: the record-breaking run across the lake district fells
Author: Steve Birkinshaw 
Steve Birkinshaw sets off an adventure to beat Joss Naylor's past record of over 300 miles over the Wainwright fells in the lake district. There is no map in hell takes you on Birkinshaw's adventure including his training, preparation, and his attempt at the ever so demanding record himself.
As someone who lives in the Lakes and occasionally sees Joss on his way to the pub once in a while for a pint of Guinness, this one hits close to home.
8. Running with Sherman: the donkey who survived against all odds and raced like a champion
Author: Christopher McDougall
Christopher McDougall, author of Born to Run shares his story of taking in a neglected donkey. Nursing it back to good health, McDougall discovers a donkey needs a purpose and maybe even a running buddy? Yes it may sound crazy, but we promise it's worth the read.
9. Good to go: how to eat, sleep and rest like a champion
Author: Christie Aschwanden
Acclaimed science journalist, Christie Aschwanden, provides us with the most up to date scientific developments in recovery within sport and exercise. If you're looking to take your running to the next level, proper rest could be what you've been missing.
Related: The importance of sleep as a runner.
10. Run the mile you're in: finding god in every step
Author: Ryan Hall 
Two-time Olympian, former professional marathon runner, and American world record holder in the half-marathon, Ryan Hall, reflects upon his twenty-year running career. Hall is now a parent, running coach, public speaker, and running enthusiast. He's also absolutely jacked — he picked up bodybuilding after his very successful running career.
The best way to become a mentally tough runner is to believe that you're a mentally tough runner.

– Ryan Hall 
11. Jog on: how running saved my life
Author: Bella Mackie 
After dealing with severe mental health problems, Bella Mackie ended her 20s in tears. Unsure and unmotivated, Mackie threw on a pair of trainers and went for a run. This was something she'd never done on her own free will. Expect the highest of highs and the lowest of lows in this heartful story. It's a bit of a tear-jerker.
12. Running for my life: how I build a better me one step at a time
Author: Rachel Ann Cullen
From the author of Bryony Gordon's Mad Girl, Rachel Ann Cullen brings us a memoir: running for my life.
Upon suffering from depression and wanting an escape back to reality, Cullen experienced the wrong career, failing relationships, and a dependence on both chocolate and alcohol just to get her through the day. Stuck in a never-ending rut, Cullen laced up her running shoes, and was determined to make a change. Little did she know running was the calling she'd be waiting for. She hasn't looked back since, and instead focuses on building a better version of herself, quite literally one step at a time.
View on Amazon
13. The rise of the ultra runners: a journey to the edge of human endurance
Author: Adharanand Finn 
Setting off on yet another adventure (this guy really does love adventures), Finn was curious whether running was an antidote to modern life or a symptom of modern illness. Determined to find out, Finn embarks on the challenge of becoming an ultra runner. His journey takes him from the deserts of Oman to the infamous 105-mile Ultra-Trail du Mont-Blanc. This inspirational and thrilling read provides a much-needed insight into ultra-running and the need to push human boundaries.
And with most of Finn's books, you'll meet some unforgettable and inspirational characters along the way.
14. Natural born heroes
Author: Christopher McDougall
From the author of the worldwide bestseller: Born to run, McDougall returns with his 2015 book, Natural Born Heroes. It's definitely something a little different — think WWII, German invasions, and Bruce Lee. Yes, it's a little all over the place but in the best possible way.
15. Don't stop me now: 26.2 tales of a runner's obsession
Author: Vassos Alexander 
In this running audiobook, Alexander tells the story of how he fell in love with running, beginning with his initial short and out of breath efforts to now multiple ultra-marathon and triathlon finishes. In a celebration of running, each chapter provides a fascinating insight into how other elite athletes started their sporting journey, including the likes of Steve Cram, Jenson Button, and Paula Radcliffe.
16. Eat, drink, run: how I got fit without going too mad
Author: Bryony Gordon 
Far from a runner, Gordon was a drinker, a smoker, and everything in-between, previously suffering from a cocktail of mental health issues. Running for Gordon was a way to shake off previously placed limitations, learning more about herself, pushing herself each and every day, and now, completing the London marathon. This book takes us on that journey, through the highest of highs and the lowest of lows, prepare yourself for a truly moving and motivational story.
The woman who made talking about your thinking not just acceptable but imperative

– Daily Telegraph
View on Amazon
17. The way of the runner
Author: Adharanand Finn
The way of the runner is a look into Japan's running culture from, yes, you guessed it: Adharanand Finn, author of running with the Kenyans and rise of the ultra runners. Finn spent six months immersed in the depths of the running culture in Japan, learning everything there is to know about training, competition, teamwork, bettering himself, chasing personal bests, and more. A must-read for those wondering why we run and how we might be able to do it better.
18. Fat Man to Green Man: From Unfit to Ultramarathon
Author: Ira Rainey 
As a child, Rainey believed he was bionic, but in fact, he was far from it. Instead, until not so long ago Rainey was unfit, overweight, and felt sorry for himself because he had sore feet. So what changed? After a friend was diagnosed with terminal cancer and informed that he had months left to live, Rainey decided to make a few changes of his own. That meant running more, eating and drinking less, and pushing himself further than he'd ever gone before — this is a story of self-improvement, self-belief, and self-worth.
19. Footnotes: How running makes us human
Author: Vybarr Cregan-Reid & Daniel Weyman
Running is more than just a sport — it allows our minds to slip away from the stressors of modern life and and feel a connection to nature and what makes us human. Cregan-Reid sets out on a discovery to find out why running means so much to millions of people, with his voyage taking him down the alleyways of Ruskin's Venice, London's cobbled streets, and everywhere in-between.
20. The pants of perspective
Author: Anna Mcnuff
Although Anna did not fit the stereotypical description of a runner, she later found herself considering to run New Zealand's 3,000 kilometer-long Te Araroa trail — posing the question of what it means to be a "real runner". The pants of perspective takes us on Anna's journey through New Zealand's backcountry, alone, for 148 days scrambling through forests and sleeping in the wild. This painfully raw account of Anna's journey provides insight into sheer will power and self-belief, allowing us to believe anything is possible.
21. Run for your life: mindful running for a happy life
Author: William Pullen
We've all experienced a runner's high — that feeling when you're on top of the world, your mind is no longer racing, and you feel happy. You know, and even if you tried to wipe the smile of your face, you couldn't.
In run for your life, Pullen teaches us how to focus this energy to experience our emotions in motion. A book as much about running as mindfulness and self-improvement, run for your life equips you to deal with life's ups and downs. Pullen offers practical advice to achieve optimal mental and physical well-being.
A must-read for those looking to better themselves, achieve ease of mind, or even into an insight into Pullen's genius ideas. Add this one to your list!
A few bonus reads
Alongside the top 21 audiobooks for running, we've got a few bonus reads for you:
Can't hurt me by David Goggins
The Champions Mind: how great athletes think, train, and thrive by James A. Afremow
Joss: The life and times of the legendary Lake District fell runnner and shepherd Joss Naylor
Some of these bonus picks don't have an audiobook version or are not entirely about running. But they are fantastic reads whether you're heading out for a run or workout.
What is the best device to listen to audiobooks while running?
For most runners, your mobile phone will work best.
For the best listening experience though, we recommend downloading your audiobooks to prevent interruptions. You'll also want a good pair of headphones for an even better audio experience.
Why should you choose audiobooks over regular reading?
There are many reasons why runners choose audiobooks over regular reading.
As runners, we spent hours on our feet each week; hours left thinking and listening to the same old playlist. After a while, it gets a little mundane.
Listening to audiobooks while running is a great way to increase productivity, learn on the go, and let the miles fly by as we immerse ourselves in the story.
Living such hectic lives, many of us no longer have the time to read and very little left to exercise. So, why not combine the two?
Related: Best running books for increased training motivation.
And if you enjoy audiobooks, there's a good chance you'll like podcasts when running as well. If you're looking for somewhere to start, we'd recommend either the Rich Roll podcast or the Huberman Lab podcast.
Claim your free Audible trial (get a free book)
If it's your first time using Audible and you want to listen to a book from our top picks, you can claim a free audible trial and get a free book of your choice.
You also get access to a large library of other books for uninterrupted listening on virtually all devices, including Amazon Alexa. Listen to your audiobooks on the free audible app.
Claim your free audible trial and get a free book of your choice.
Are audiobooks good for running?
Audiobooks are a great alternative to the same old music playlist you regularly listen to. Immersing you into a story, the miles are sure to fly by.
What should I listen to while running?
The choice is yours. However, we're a fan of running audiobooks for those longer runs and a gritty playlist for those short but tough interval sessions.
Where can I get free audiobooks?
You can get free audiobooks by signing up for our Audible free trial. Here, you will receive one free book with access to thousands of other titles should you choose to renew your membership.
What is the best audiobook for running?
Subjective, however, we personally like Shoe Dog, a memoir from the creator of Nike, Phil Knight.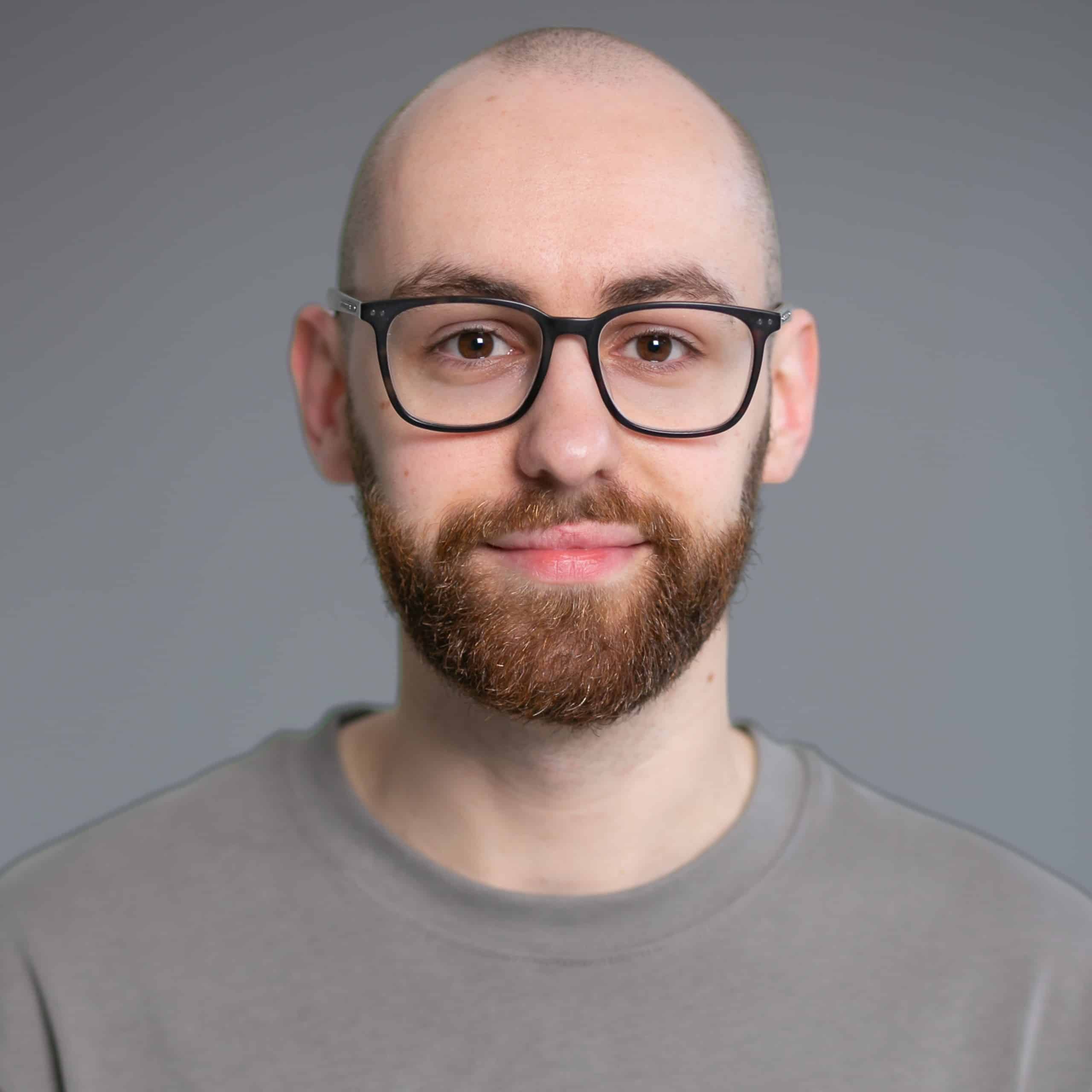 Matthew is an avid runner, freelance writer, Durham University graduate, and the founder of Running101.