Cross country running: a beginners guide
What to wear, how to train, and what to expect from your first cross country race.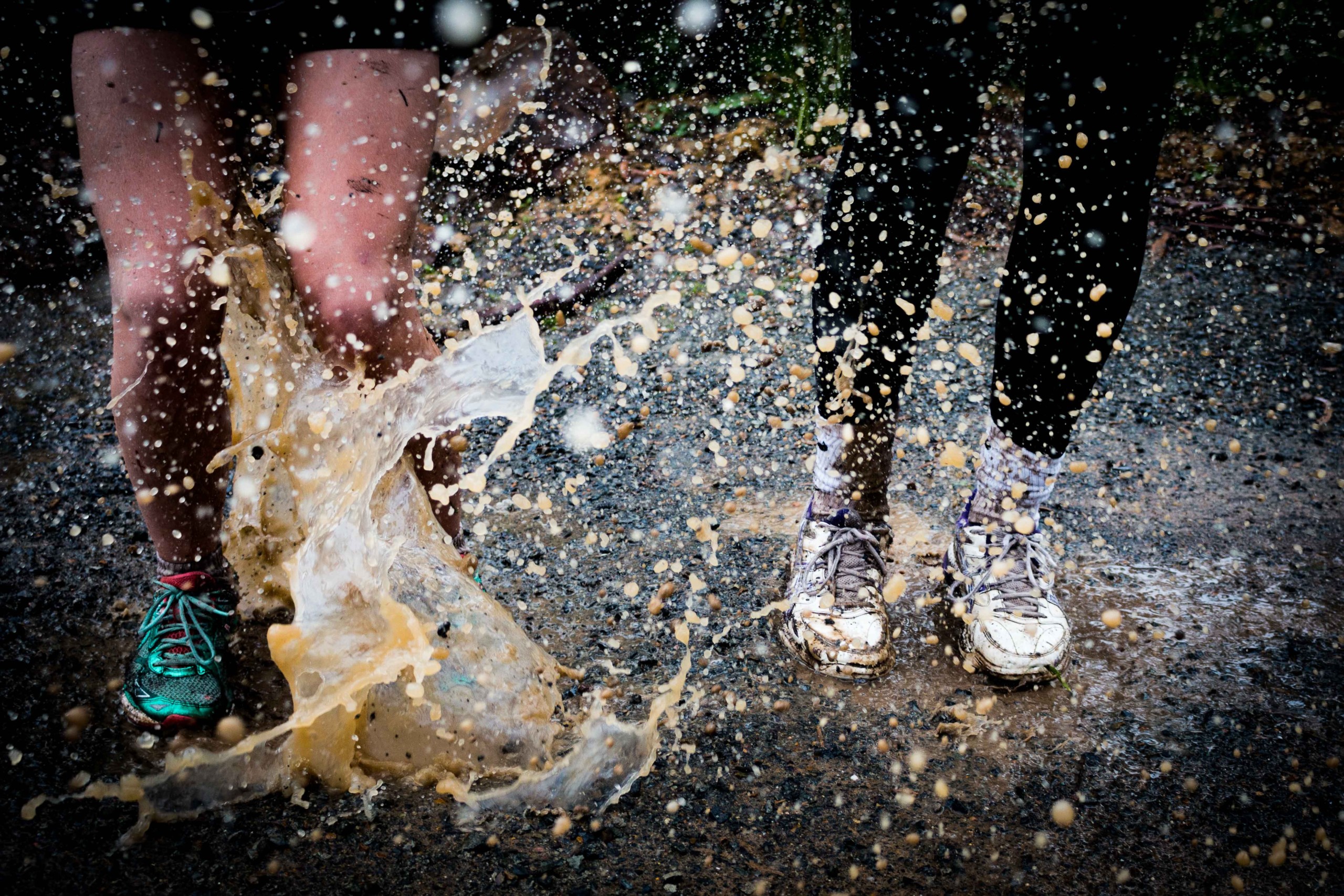 While many steer clear of the muddy puddles, steep hills, and obstacles to jump, cross-country running can be an exciting alternative to stomping the pavements.
Cross country running provides an entire season directly after summer for mud, sleet, snow, and of course plenty of falls.  
The remainder of this article will discuss what cross country running is, why so many enjoy is, essential cross country gear including spikes and trail shoes, and how exactly to train for the increased demands of the now muddy sport.
What is cross-country running?
Cross country running involves running over a variety of different terrains and elevations from as little as 2.5 miles and up to 7.5 miles long. From steep hills, muddy puddles to jump, and slippy descents to race down, there's plenty of challenges and obstacles thrown at each and every runner.  
To look back in time, cross-country running originally began in the nineteenth century. In fact, it used to be called "hare and hounds" and "the paper chase." The first national competition took place in 1876 and the first international competition in 1903.
Since then, cross country running has become a global phenomenon. Ran in many different countries, there's a wide range of international competitions held for many nations across the globe every year during some of the coldest months.
Related: The ultimate guide to winter running for beginners.
When is the x-country season?
The season typically runs from early October up until February and in some cases early March.
With the season being so long, it's essential to train smart and pay extra attention to your body to reduce your risk of injury while working towards those muddy personal bests.
Is cross country running fun?
There's something special about cross-country running. Whether it be the exciting addition of jumping puddles, muddy twists, and turns, or variety in elevation and terrain, cross-country running is a well-needed refreshment from regular road running.
If you find yourself bored with your regular racing schedule, you'll more than likely enjoy x-country running. While many recreational runners take time off running during the cold weather months, you'll be slipping and sliding your way to a personal best with your fitness being through the roof come spring.
Related: 9 Essential winter running gear items for men.
Sounds great! How do I start cross country running?
If this is your first cross country season, and you regularly run all year, it's vital to take a short break before beginning training. This will allow time for your body to rest while providing a well-needed mental break from training. 
Cross country is no joke. During training, you're likely to rack up a much higher weekly mileage throughout the entirety of winter. This, combined with various races and intense training, places an increased demand on our bodies. Therefore, it's essential to rest before the season starts while placing extra emphasis on recovery during the season.
Related: How to recover after a run or race.
When returning from your short break, build up your running gradually to reduce your risk of injury while easing your body back into exercise and a training schedule. Once you're feeling rejuvenated both mentally and physically, it's now time to train specifically for cross country.
How to train for cross country?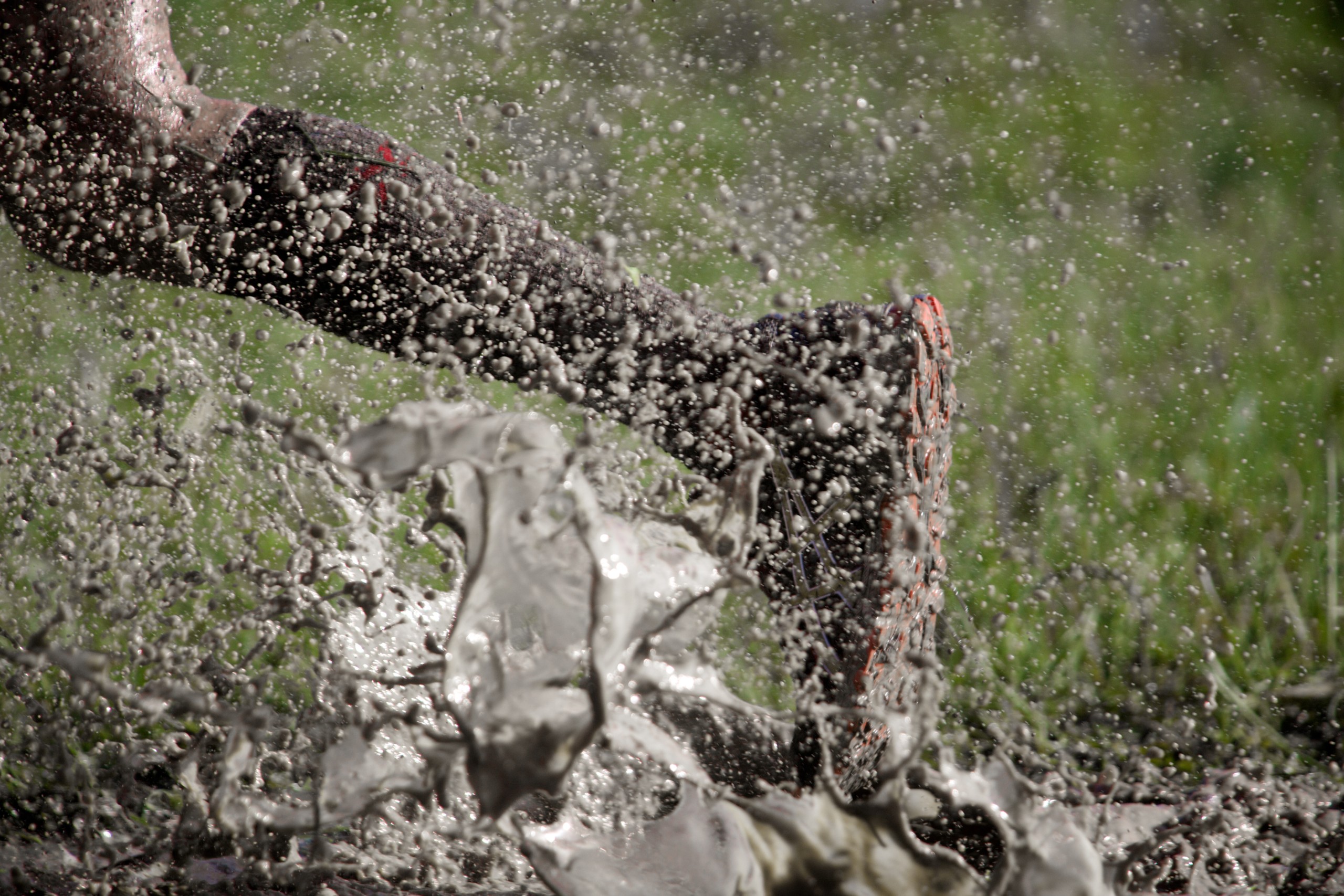 Now that you've taken a well-deserved break from training, it's time to dive into some fun yet challenging training. You see, while regular road races are dictated by pace, x-country running is dictated by effort. Trying to maintain a given pace over mixed terrain, elevation, obstacles, and twist and turns is virtually impossible, and certainly a recipe for disaster.
Instead, we must race with a consistent effort and must too learn to train with this effort. When training, we must replicate race conditions by training on a variety of terrains and steep hills. This will break up our rhythm as this is what a well-designed cross country course will do.
While the same training principals of the weekly long run, interval sessions, tempo runs, and recovery runs apply, we must incorporate these on a mix of terrain and conditions as mentioned above. This will best prepare our bodies for the unprecedented demands of cross-country racing.
Hills, hills, and more hills…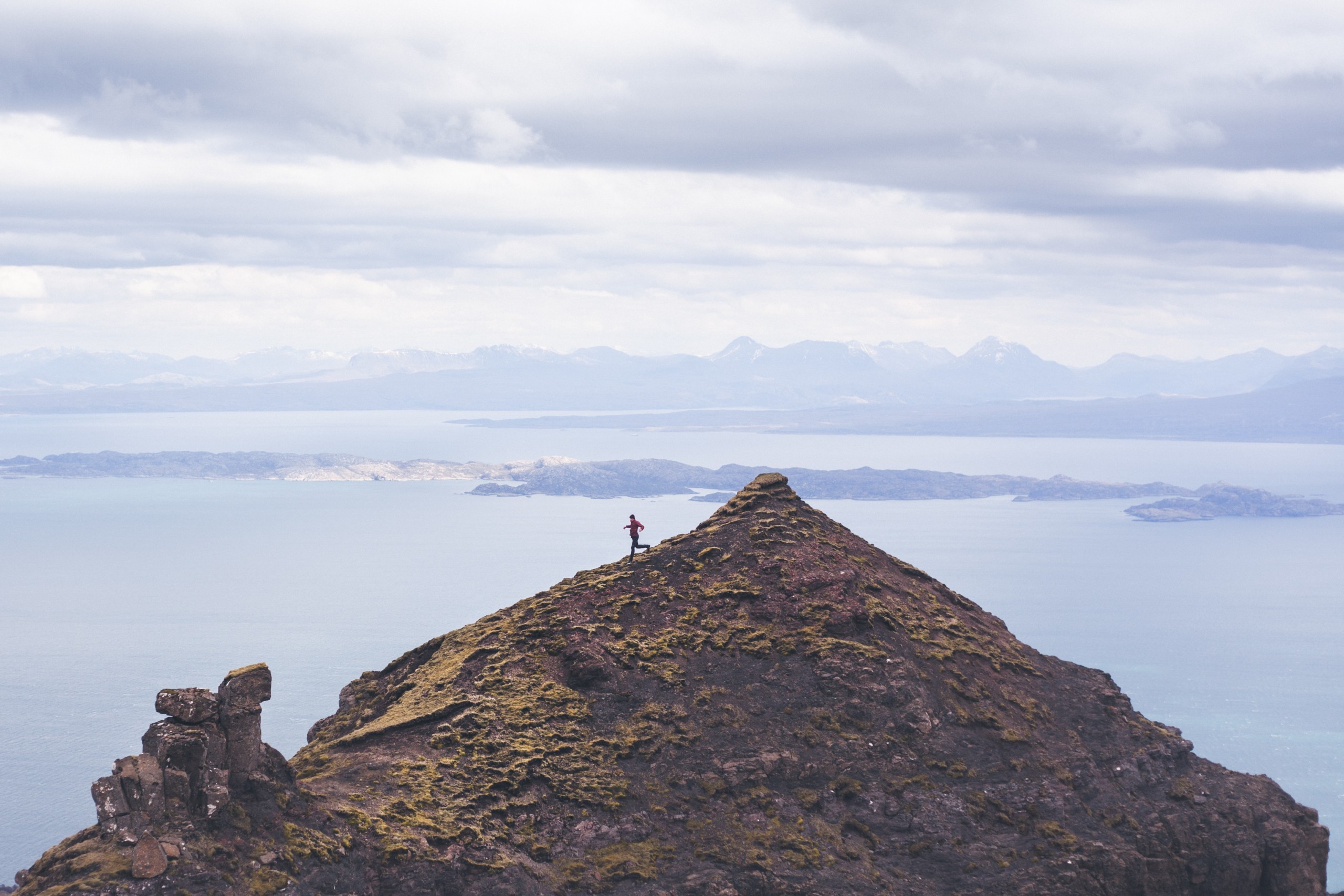 Yes, we know you hate hills, however, training on the hills is essential to building x-country-specific speed and strength. Running hills will force us to run by effort – a necessary requirement when racing.
Often cross-country courses include a mix of long and short hills, replicating these conditions beforehand will best prepare our bodies for the intense racing demands to follow.
Related: A beginners guide to fell running.
So, should I just run up hills or should I incorporate different kinds of training?
While it's a good idea to incorporate your regular training onto the hills, including speed work and intervals will provide the biggest bang for your buck.
Below we have provided two beginner hill workouts explicitly designed for the demands of your newly found favourite training. Before beginning either workout, ensure to perform a proper running warmup. Likewise, once you've finished each workout remember to include a cooldown to reduce your risk of injury while kickstarting your recovery.
Hill workout 1:
Find a hill no more than 800m in length

Run up the hill at a sustainable yet challenging effort

Repeat for a minimum of 6 reps and a maximum of 8  
Hill workout 2:
Find a steady hill of up to two miles 

Run a 10-15 minute tempo up the hill 

Jog down the hill to recover

Repeat 2-3 times 
 Mix up the terrain
While you may now be running on the road and hills, it's crucial also to tackle mud, grass, uneven terrain, and soft dirt to best prepare you for race day. Running on these different terrains requires additional energy compared to your regular running.
You can perform any of your regular training runs on a mix of terrains. Whether you've got the mindset of a warrior and wish to run your long-run on a combination of grass, mud, and challenging obstacles or instead opt for 400/800m repeats, mixing up and training on this terrain will work wonders come race day.
Running on softer ground will increase our running economy. Our knee lift is higher, our cadence is forced to increase, and our mental toughness is continuously being tested. All of these components are essential to perform our best once it's time to compete.
Incorporate 200m sprint intervals into your training
When utilising a cross country race strategy, getting a fast start is often one of the most determining factors when it comes to finishing position. Incoporating 200m sprint intervals on soft ground into your training will get your body used to a fast start.
We recommend running a 200m interval followed by a steady pace for several minutes after each rep. This will teach your body to run fast on tired legs – a necessity when it comes to cross country running.
What to wear for cross country?
Now that you know how to train, it's equally important to wear the right running gear. While all you may need is a pair of shorts, running shoes, and sports top, there is plenty of running gear explicitly designed for x-country running.
Related: Top 10 affordable fell running essentials.
What shoes for cross country running?
Arguably the most essential piece of kit for cross-country running, choosing the right shoe is important to reducing our risk of injury while increasing your performance. There are generally two choices of running shoe to wear depending on the conditions, these are cross-country running spikes and trail running shoes.
Running spikes are usually the go-to for x-country running, these are a lightweight shoe, similar to track spikes yet with more forefront are rearfoot cushioning. Depending on the terrain, different size spikes can be used to increase grip.
Here are two of our favourite cross country running spikes:
*This post contains links to amazon. As an amazon associate, we will earn a small percentage on qualifying purchases. Find out more here.
1. Brooks mach 18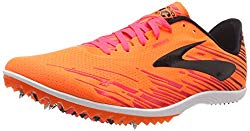 The brooks mach 18 is an all-round excellent x-country shoe with plenty of cushioning and support throughout your entire run. The spikes are detachable and can be cleaned. Likewise, different size spikes can be used on the shoe, allowing for increased grip.
Sizes generally run lower on cross-country spikes; therefore, it's advised to go a minimum of a half-size up and up to a full-size when purchasing.
2. Saucony men's Carrera XC3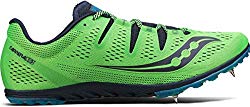 Highly rated by many running shoe reviewers and companies, the Saucony Carrera XC3 lives up to the hype. A lightweight cross-country spike with a surprising amount of cushioning and spring within each step for the competitive runner. With changeable spikes, you're able to maintain and keep them clean while being able to switch spike sizes dependant on the running course for increased grip.
Sizes generally run lower on cross-country spikes; therefore, it's advised to go a minimum of a half-size up and up to a full-size when purchasing.
Alternatively, trail running shoes can also be used for cross-country running. These are useful if you're not quite ready to invest in a pair of XC spikes or instead prove useful while running on mud riddled courses.  
Here are two of our favourite trail running shoes for cross country running:
1. Inov8 mudclaw-300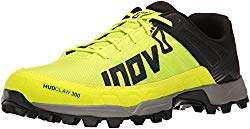 The mudclaw-300 is a great all-round trail and fell running shoe, not to mention it's strong grip while running through even the slippiest of surfaces. As you'd expect with the name 'mudclaw-300', the addition of the grippy outsole and studs provides an aggressive grip, especially through deep mud.
These outsoles and increased grip make this shoe perfect for cross-country running. The mudclaw's are also great for running on ice and snow, especially in comparison to XC running spikes.
2. Salomon speedcross 4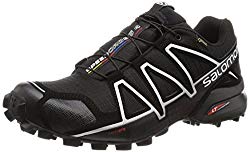 Designed for conquering mountains, forest, and even the muddiest of cross-country courses, the speedcross 4 is an excellent choice for x-country running. Created with water-resistant material and rubber grips, your feet will remain dry with little to no slipping on course. 
How do you clean cross country running shoes?
So, you've raced your first cross country race, and now your shoes/spikes are drowned in mud. You may be asking yourself: how exactly will these come clean? We recommend using warm soapy water to scrub the shoes by hand. For hard to reach places you can also use an old toothbrush.
Tip: Avoid using a washing machine or dryer as these will shrink and even ruin the material of your shoe.
Alongside a pair of spikes or trail running shoes, you'll want to grab yourself a few warm pieces of clothing. Before and after races, it's essential to wrap up warm, increasing blood flow to our muscles and protecting us from the elements.
To begin with, we suggest investing in a pair of running gloves, leggings, and a warm jacket or zipped top.
Vbiger unisex touchscreen running gloves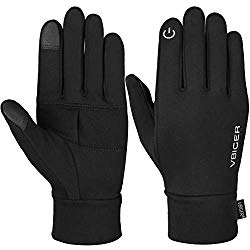 Adidas men's response tights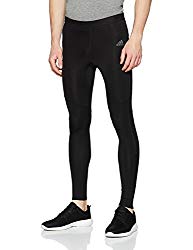 Related: 10 of the Best men's running tights available in 2019.
Nike women's victory base layer tights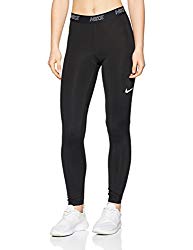 Nike men's rain jacket
Trespass women's waterproof jacket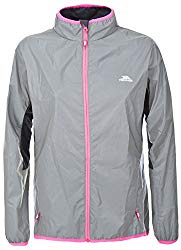 Do you need a strategy come race day?
Developing and practising a race strategy before the big day is a great way to increase confidence, maximise on your strengths, and acknowledge your weaknesses. While your strategy doesn't need to be super in-depth, it is a good idea to have a plan of action.
Here's a general race day strategy to follow:
Start off fast to prevent being stuck behind other runners in the initial bends

Don't look at your running watch and instead run by effort

Focus on picking off one runner at a time, almost like checkpoints

Remember: what happens at the start does not determine the finish

Most importantly, have fun!
The bottom line
Cross country running can be super fun and a great refreshment from your regular road, trail, or track running. Before beginning, we recommend taking a few weeks break to physically and mentally prepare yourself for the demands of training and racing in the months to follow.
Before starting, it's crucial to invest in a proper pair of cross country shoes. We suggest investing in a pair of either running spikes or trail running shoes.
These will reduce your risk of injury while increasing your performance. On a final note, remember to wrap up warm and pay extra attention to your body during the intense training of the winter months.
Cross country running FAQ:
How far do you run in cross country?
This depends on your age group, the event and the course. However, generally, x-country events start around the 3km distance for younger athletes and work up to as high as 12km for adults.
When is the cross country season?
The cross country season usually runs from early October up until February and in some cases early March, giving you plenty of opportunities to sink your spikes into a few racecourses!
Should I wear spikes or studs for cross country running?
This depends on both the weather and the condition of the course come race day. Spikes are generally a good option for the majority of courses, however, if the course includes pavement or tarmac you may wish to choose a different pair of running shoes which includes studs such as the mudclaw's.