How to run during your lunch break
What to wear, how long to run for, and what to do after you've finished your lunch break run.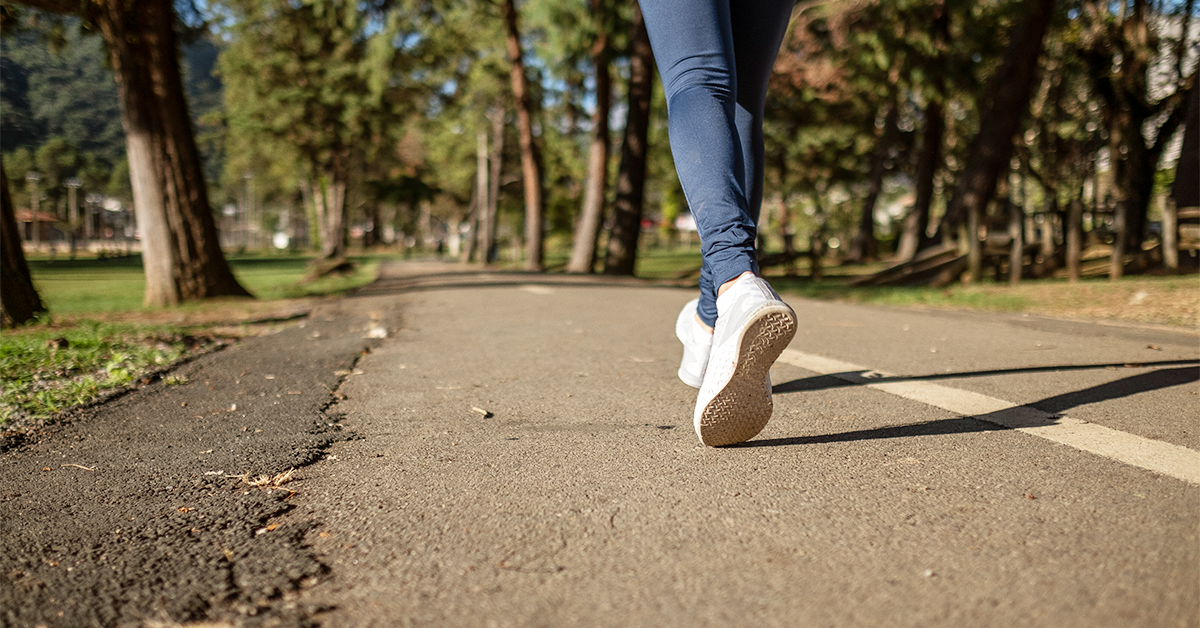 Living such busy lives, many of us struggle to find the time to run multiple times during the week. This slows our progress working towards goals, whether it's losing weight, training for a marathon, or simply wanting to become a faster runner.
Running during your lunch break is the perfect time to squeeze in a run, breaking up your working day and increasing productivity in the office.
This makes it a great choice for those with busy schedules. If you often find yourself with no time to train or run in the evening, running during your lunch break may just be what you've been looking for. 
Related: 9 Tips to help you become a morning runner.
There are numerous benefits to running during your lunch break, some of which we have previously mentioned. However, further benefits include:
Increased energy levels during the day
Inspire creativity
A chance to escape the office environment and to destress
This article will discuss how to start running during your lunch break, including short but effective running workouts and what to do if your workplace does not have shower facilities.
Packing your running kit, the night before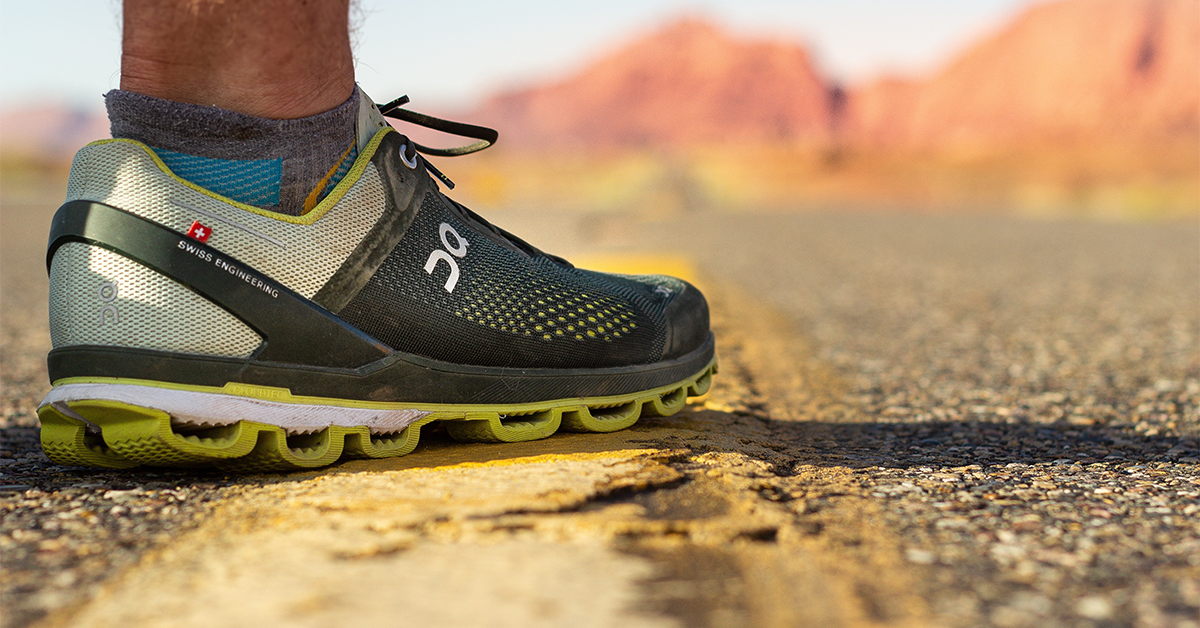 Remember when you used to pack your bag for school the night before? Well, we recommend doing the same for work, this time ditching the textbooks and opting for a pair of running shoes.
Below you will find a list of basic running kit you may wish to pack:
Running shorts/leggings
Long/short-sleeved running t-shirt
Running trainers
Athletic/running socks
GPS running watch
Dry shampoo
Towel
Brush/comb
Soap
Sports bra
Furthermore, it's also worth storing some cold weather running gear in your bag at all times – especially during the winter months. You don't want anything interrupting your run, or worse your run to be so cold you can't concentrate for the rest of the day. 
Related: 9 Essential winter running gear items for men.
Related: 9 Essential winter running gear items for women.
How long should you run for during your lunch break?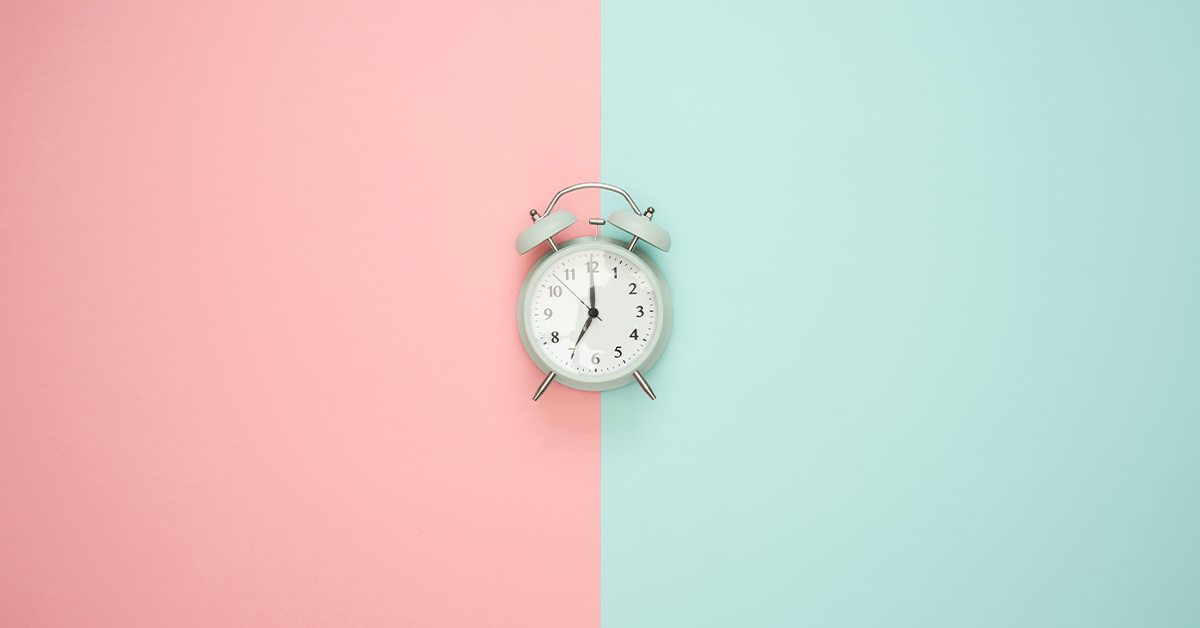 Ultimately, this depends on how long you have available. However, we'll work with the popular one-hour time slot given to most. 
If you can sneak off five to ten minutes early, that's great – this will give you a little extra time to get changed without eating into your run (pun intended).
However, if this is not possible, you needn't worry. With your running kit packed, head for the office changing rooms  (if you're lucky to have these) or alternatively a bathroom stall. Put on your running gear, lace-up, and head for the door. 
Let's say getting ready takes you between five and ten minutes. This leaves you with fifty-minutes to get in your run, get cleaned up, and get changed.
This is the ideal time for a solid 30-minute run, leaving you with twenty-minutes to get back to your desk.
Running workouts to do during your lunch break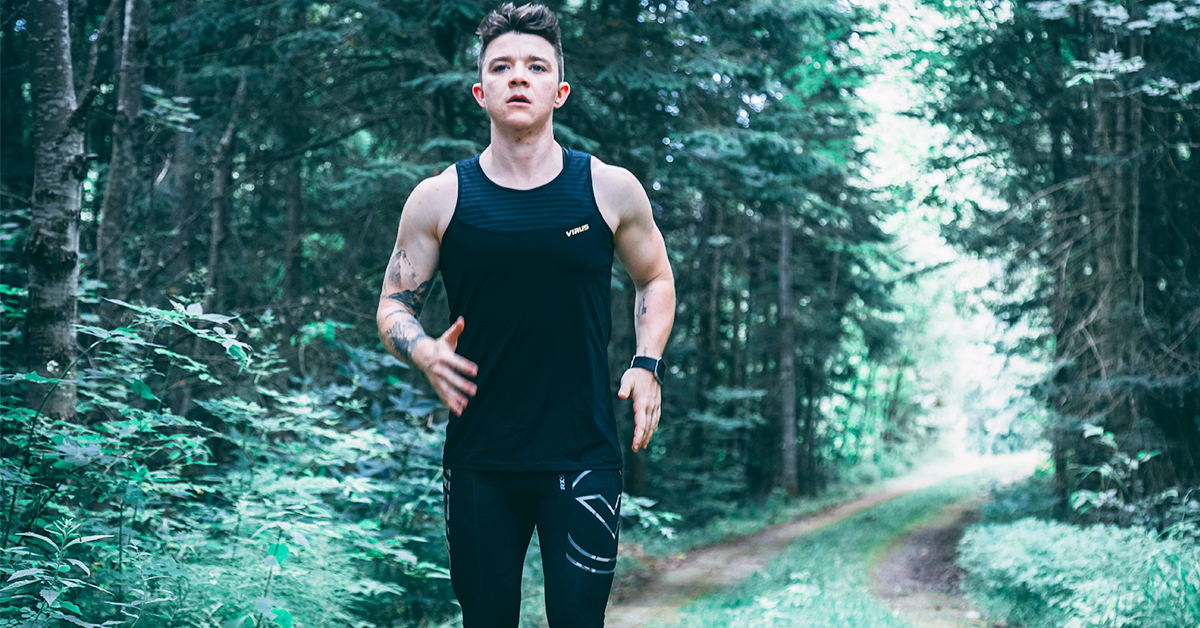 Sometimes, a basic 30-minute run is the best option. However, if tackling the majority of your training during your lunch break, you're going to want to include different running workouts to get faster.
Some lunchtime workouts include:
Fartlek run
Short intervals 
Tempo run
Related: What are the 8 different types of running workouts?
Each of these will now be discussed one by one, with example sessions for you to try yourself.
Fartlek runs
Fartlek runs combine fast running with short and slow recovery jogs. These runs are often unstructured, picking objects in the distance such as a black car and running fast until you reach it, then slowing down until you reach your next chosen object, such as a lamppost.
Repeat this process for 20-minutes, including a short five-minute warm-up and cool-down for an effective lung buster of a workout.
Fartlek training improves both your aerobic and anaerobic fitness, allowing you to run longer and faster whilst also working on that badass race finishing sprint.
Short intervals
Much like fartlek runs, intervals combine fast running with shorter recoveries. However, intervals are focused on increasing our lactate threshold (how fast we can run for a set distance without fatigue).
Improving your lactate threshold is one of the best training adaptations you can make, achieved simply by including a short interval session once every week or other week.
An example lunchtime interval session is as follows:
5-minute warm-up jog
3×3-minutes at goal 5k pace
1.30 jog recovery between each interval
5-minute cooldown jog 
Tempo run
Tempo runs also allow us to increase our lactate threshold. These should be run at 'a comfortably hard' pace, slower than your current 5k time but similar to your marathon pace.
An example tempo run is as follows:
5-minute warm-up jog
20-minutes at tempo pace
5-minute cool-down jog
The tempo run is one of our all-time favourite running sessions. It's tough enough to push you, but not too demanding you won't be able to run the following day.
What is the best lunchtime workout routine?
So, what is the best lunchtime workout routine? We recommend including a mixture of different training runs, especially if the bulk of your training will be done during your lunch breaks during the week.
For example, one week include a tempo run and an interval session, the next replace one of these with a fartlek run and a few easier 30-minute jogs.
Variety is key to becoming a faster runner, shocking our body and allowing it to adapt over-time.
What to do after you've finished your lunch break run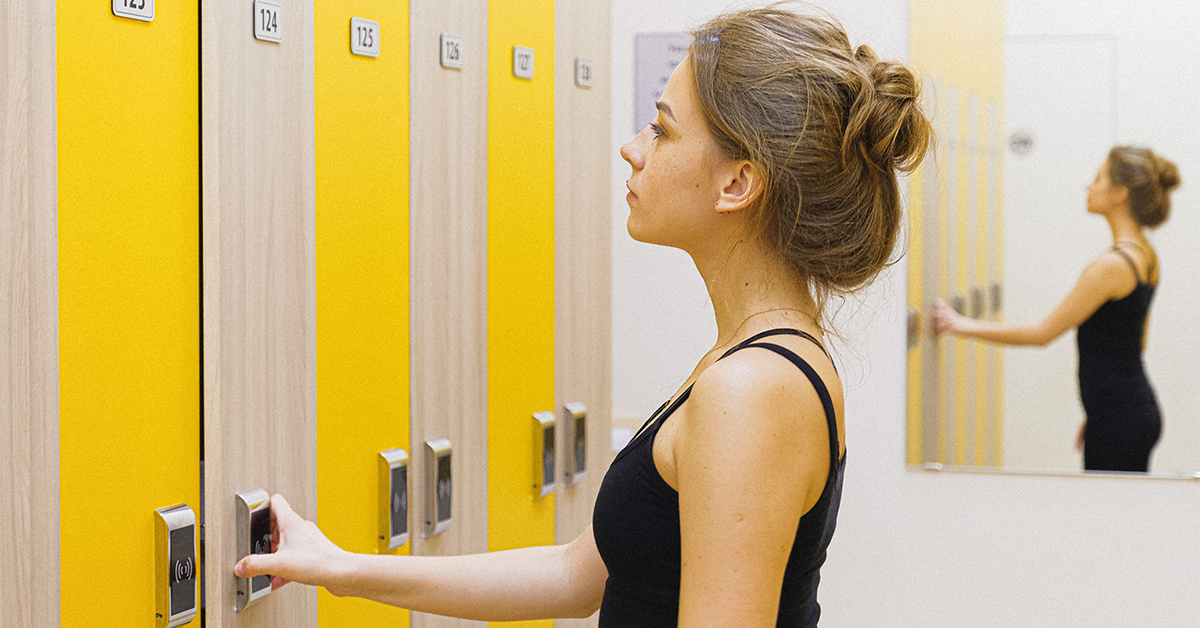 Once you've finished your lunch break run, you're going to want to clean up a little. If you have access to shower facilities, great. If not, don't worry – opt for the good old fashioned sink wash.
Pack a towel, some soap, dry shampoo, deodorant, and hair product and you'll have yourself glammed up and refreshed in no time whatsoever. You can also use disposable wipes – you'd be surprised how handy they come in.
Once freshened up, you want to get in a quick meal. We recommend packing your lunch the night before, saving you time and effort during the working day.
Quick and easy lunchtime meal ideas include:
Ham and salad sandwich
Pasta
Rice, chicken, and veg
Wraps
If you're short on time and cannot get a meal in, we advise eating a bigger breakfast and eating during a short break which you may have a little earlier in the day.
As well as this, bring a few snacks such as a piece of fruit, a smoothie, or a protein-shake to indulge in post-run.
Likewise, be sure to drink plenty of water following your run, keeping you hydrated, productive, and focused on the task at hand.
Related: How to recover after a run or race.
Should I run with my co-workers?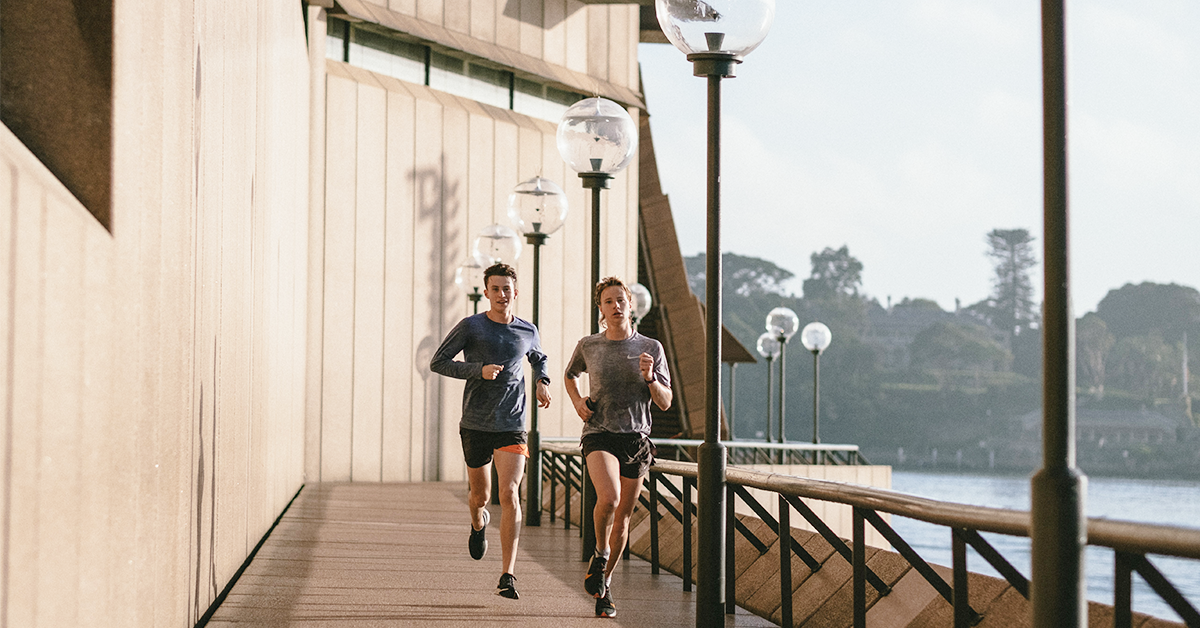 Running during your lunch break is a great way to meet or befriend co-workers. This can be especially useful if it's a new job, a great way to break the ice and gain the name of the 'lunch runner' in the office – believe us, there are worse nicknames to have!
If possible, try and find a co-worker who runs at a similar pace. However, if this is not possible, don't worry.
If you're doing the bulk of your training during your lunch break, sometimes you'll want to go it alone, perhaps running intervals or another one of our lunch break running workouts.
Related: 9 Tips to help a friend start running today.
Mixing up your training, whether a basic lunch break jog, interval session, or fartlek run, allows you to test your body in different ways. This translates to faster and more efficient running – the secret sauce we've all been looking for.
Alternatives to running during your lunch break
If your schedule is hit or miss and you cannot train at a given time each and every day, you may be curious as to other convenient times to fit in a run or training session.
If this is the case, we recommend waking up a tad earlier and hitting the pavement before the world's awake. It may take a little time to get into this routine, but it's totally worth it once you've settled into it.
Nevertheless, other runners swear by evenings runners, whilst others run as late as eleven or twelve at night.
Find a time or schedule that best suits you. Consistency in your training is everything when it comes to seeing results.
Related:  8 Tips to stay safe while running during the day or at night.
The bottom line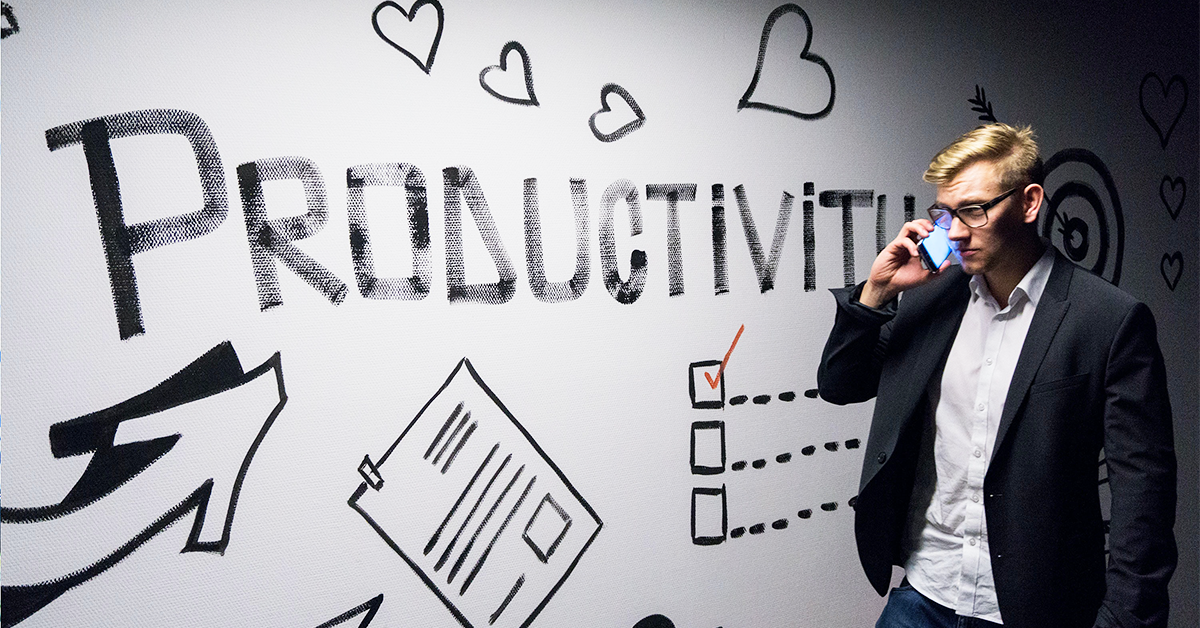 If you're short on time or are simply looking to change up your routine, we highly recommend trying out running during your lunch break.
Not only is it a great way to squeeze a workout in during the day, but you'll also get an endorphin rush, will increase your productivity and allows you to get away and de-stress, returning refreshed and ready to work.
Be sure to allow plenty of time to get changed, and if possible try speaking with your boss about leaving for lunch a couple minutes early to help get you out the door as quick as possible – I'm sure they'll love the productivity gains!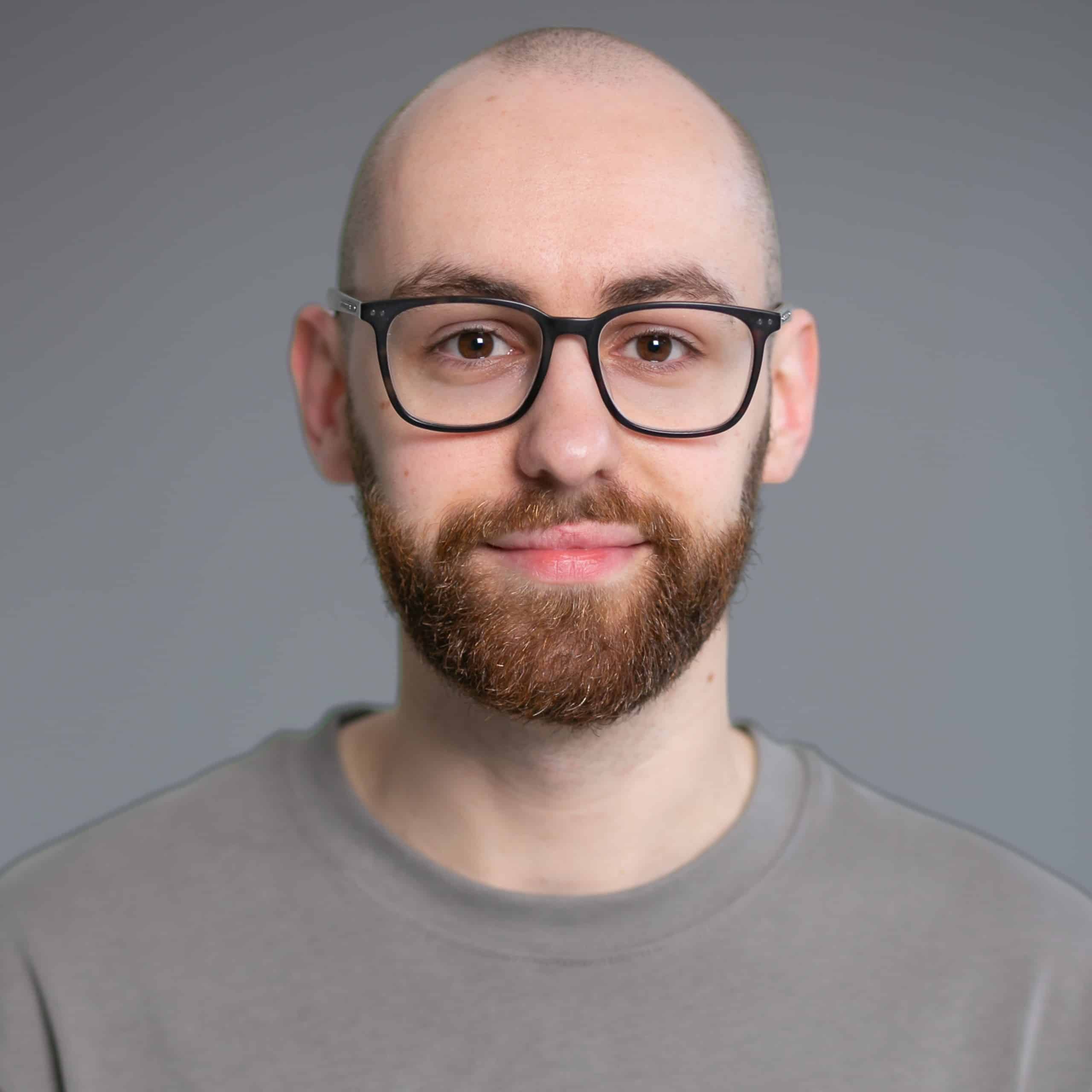 Matthew is an avid runner, freelance writer, Durham University graduate, and the founder of Running101.